Snow Buddy Program
Snow Buddy is a Volunteer Alexandria program which provides snow removal and sidewalk treatment for eligible Alexandrians. Volunteers are matched with low-income seniors or homebound or disabled residents who are physically unable to do it themselves, cannot afford to pay for this service, and/or do not have neighbors, family, or friends to assist them.
The Snow Buddy program is critical to the safety of these residents, who may need to leave their homes for medical or other essential appointments, or to provide access to their property by healthcare workers or for deliveries. Additionally, depending on the storm response level, the City of Alexandria requires property owners and tenants to clear snow and ice from adjacent City sidewalks within 24-72 hours of the end of the snowfall. Failure to do so may incur fines and/or City snow removal charges.
Snow Buddy volunteer duties begin on the day after the first snow fall or icing and normally ends by April 30. Volunteers will be on-call for the duration of the program season. Assignments are generally within reasonable walking distance of the volunteer's home. Volunteers are expected to supply their own snow shovel and broom. Salt will be provided. If you are interested in shoveling snow and removing ice, register online.
If you need assistance and request a Snow Buddy, please download, complete and return the form or complete the online form.
We ask that the resident will not ask of any other services from the volunteer, not pay the volunteer, nor ask them to come into the home.
Volunteers will be trained and matched with a household within their walking distance. Volunteers have been instructed to:
Call the resident before a snow fall to introduce themselves

Never enter the resident's home

Never accept money

Report back to Volunteer Alexandria after shoveling

Serve the same resident the entire winter season
While physical interaction with partnered clients should be minimal, all COVID-19 precautions and procedures apply. Please click HERE to review Volunteer COVID Safety, and click HERE to see COVID Volunteer Guidelines that must be followed. Once registered as a volunteer, Volunteer Alexandria will be in touch to schedule an orientation.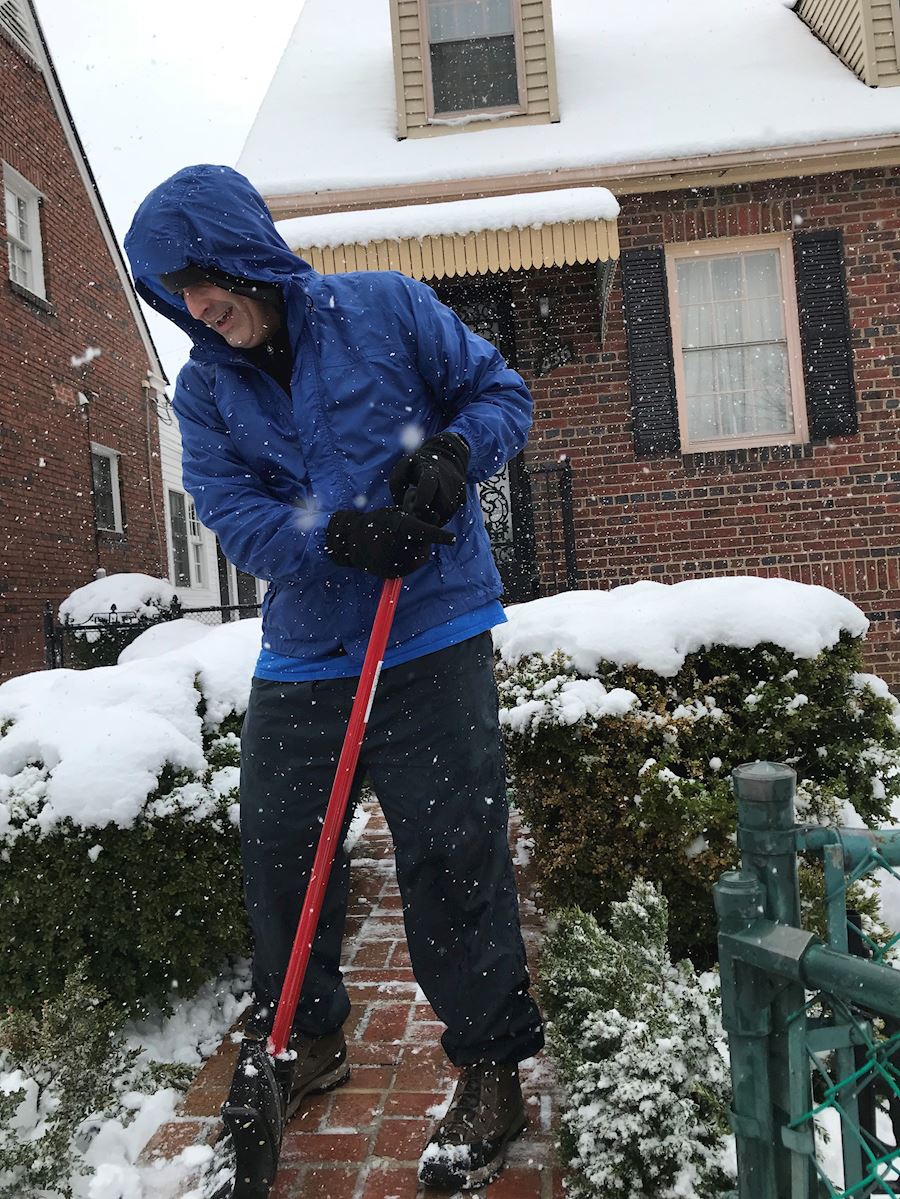 For questions, please email Lee or call 703-836-2176. For general information about Alexandria Snow procedures, visit https://www.alexandriava.gov/Snow.
What do our residents say?
"I'm 92, and I was so scared about how I would get out. You are like angels" – said a resident
"I called to tell you what a great job your volunteer did shoveling the snow from my house. He came on Monday and promised to come back on Tuesday. He actually kept his promise and came back on Tuesday and helped some more. I just wanted to call and let you know how grateful I am to your volunteer and your Snow buddy Program."
One lady was very appreciative and said "I am so glad that there are people still kind enough to do this for people like me!"