Snow Buddy Program
We assist Alexandria's residents who are physically unable to do so themselves, cannot afford to pay for this help, and/or do not have immediate neighbors, family or friends to shovel snow from walkways to the home and the sidewalks. Our goal is to keep resident safe in case they have to get out, as well as avoid fines and snow removal charges. The program is implemented by Volunteer Alexandria with the support of the City of Alexandria and Senior Services of Alexandria.
How does it work? Only with the help of many volunteers. If you are interested in volunteering and shovel snow? Register online.
If you need assistance and request a Snow Buddy, please download, complete and return the form or complete the online form. Eligible applicants need to verify that they are homebound, disabled, and/or sixty years old or older, and that the total household income is at or below $48,508. After receiving your form, your address will be added to our list and we will recruit a volunteer to remove snow from your sidewalk and walkway after a storm in a timely fashion.
Volunteers will be trained and matched with a household within their walking distance. Volunteers have been instructed to:
Provide their own shovel

Call the resident before a snow fall to introduce themselves

Never enter the resident's home

Never accept money

Report back to Volunteer Alexandria after shoveling

Serve the same resident the entire winter season
We ask that the resident will not ask of any other services from the volunteer, not pay the volunteer, nor ask them to come into the home.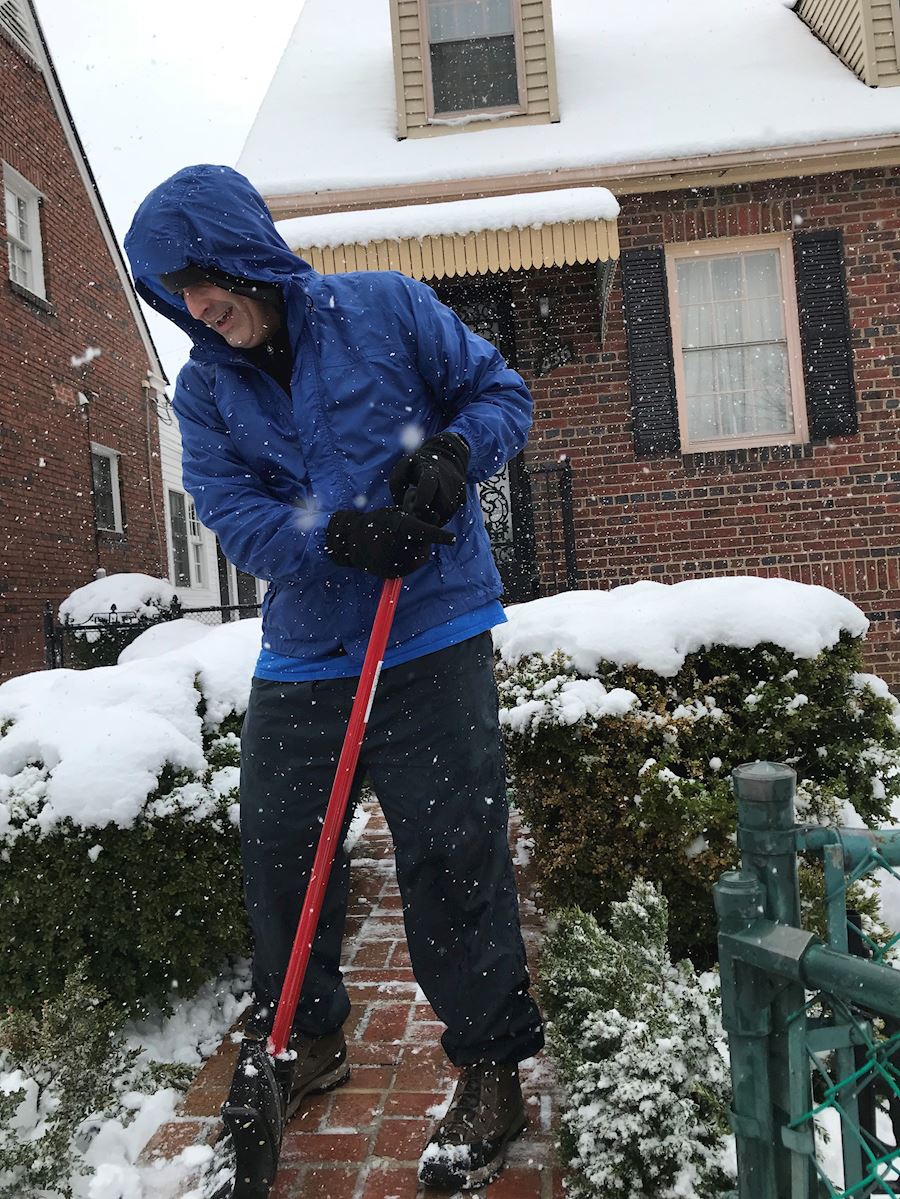 For questions, please email Ian Sterne or call 703-836-2176. For general information about Alexandria Snow procedures, visit https://www.alexandriava.gov/Snow.
What do our residents say?
"I'm 92, and I was so scared about how I would get out. You are like angels" – said a resident
"I called to tell you what a great job your volunteer did shoveling the snow from my house. He came on Monday and promised to come back on Tuesday. He actually kept his promise and came back on Tuesday and helped some more. I just wanted to call and let you know how grateful I am to your volunteer and your Snow buddy Program."
One lady was very appreciative and said "I am so glad that there are people still kind enough to do this for people like me!"