Welcome Nonpofit Organizations and Schools!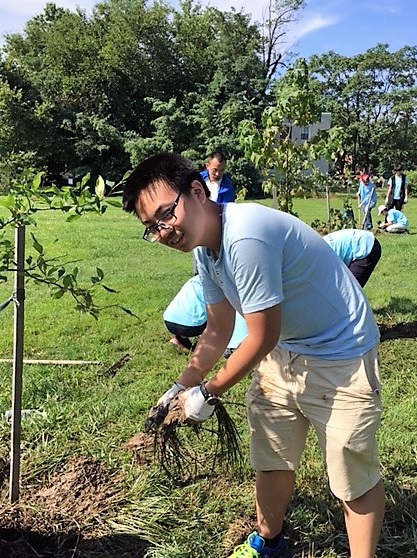 Volunteer Alexandria is commiteed to support your programs and services by promoting your volunteer needs and providing you with a volunter registration and tracking system. If you need assistance setting up your volunteer program, view this guide from the Points of Light Foundation to get started. Call us if you need further help.
Need help posting with us? Please view the new HandsOn Connect volunteer database User Guide and email us if you need help.
Volunteer Recruitment and Tracking
Our database has numerous benefits to your agency:
No more spreadsheets needed! One database for all volunteers and all activities to keep track of your volunteers and hours

Online registration for volunteers

The system does the matching for you

Postings are customizable with additional links or attachments

Groups can easily sign up

Consolidated reporting features

Print check in sheets for volunteer opportunities

Our database is connected to national databases and to "All for Good" – additional recognition, and

It is FREE for you
To get started using our database (HandsOn Connect national database of volunteer opportunities), log into your account through the blue login icon in the upper right hand corner of this page if your organization is already registered. If not, create an account, and start posting volunteer opportunities. Volunteers in your area search for listings by keyword and zipcode. It is free and provides you with an opportunity to promote your needs!

Log in your account through the blue login icon in the upper right hand corner of this page to update your profile and add or update volunteer listings. Use the "Forgot Password" link if you no longer have your login information.
If you are unsure whether or not you have access to your organizations page or if you are unsure if your organization has a page, please e-mail us and we will check our records. We recommend that your organization has only one active page. We do not have access to passwords, but can reset it for your e-mail if needed.
For best results with your volunteer listing:
Keep opportunity listings updated

keep opportunity descriptions short and to-the-point - list 3 key skills and 3 key responsibilities

Update your organization's contact information and opportunity coordinator
Be sure to point out benefits and experience to be gained by the volunteer in this position, skills that a volunteer can contribute or learn as well as skills needed to fulfill the positon. Include information about the amount of time a volunteer can expect to spend - per week, per month &/or the duration of the opportunity.
For questions please email us at mail@volunteeralexandria.org. New to the system and need a training? Use this handy guide.