Welcome Nonpofit Organizations and Schools!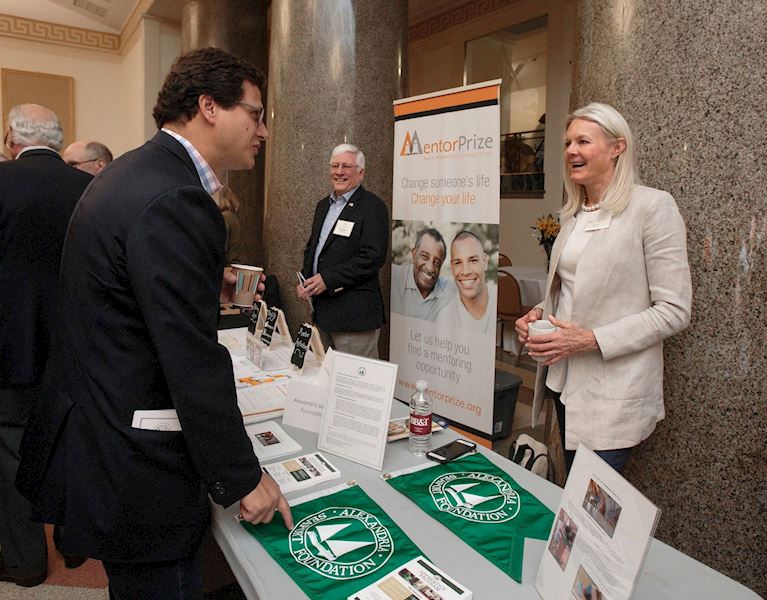 What We Do
Volunteer Alexandria builds collaborative partnerships with nonprofits, schools and other community organizations to create real change through civic involvement, volunteerism and service.
How You Benefit
As a partner, your organization can gain access to our growing community of volunteers, post volunteer opportunities online, communicate with volunteers and track hours and attendance, participate in our large days of service and engage a corporate group. We also provide volunteer management training workshops and resources.
Our Services
Our services are free to nonprofits!
Connections to volunteers of all types--Every year, we have more than 20,000 visitors to our site with varying availability, interest, and skill levels.

"

Without the aid of Volunteer Alexandria, our Association would not have been able to meet our goal and have a successful outcome. We had an original plan for volunteers that did not work out so we had to quickly regroup, and Volunteer Alexandria answered our call. We are very grateful that so many people were so willing to help us with this endeavor. It was wonderful to work with all of the diverse groups and interesting people." Mary Jane Kramer, NECA Vice President, Powhatan Park Shrub Replacement Project Lead
Post anytime--Once you've been trained, post your Volunteer Referrals to our searchable database. We made over 2,500 referrals to partners last year.
Market to and manage volunteers--Be visible in the region's one-stop shop for volunteers. Use our site to recruit, communicate with volunteers, mark attendance, and keep track of hours and stats.
Training--we produce training and bring local and national resources to you in Alexandria in all areas of volunteer management.
Business project planning--Our Business Connection program can scope, develop, plan, purchase and organize one-time projects with corporate volunteer groups.
Large days of service--Once a year, we produce a city-wide day of service. We'll request project proposals and provide marketing and recruitment for volunteers.
Read Our Partnership Policy for eligibility details
Visit Become a Partner for how to get started
Already a Partner?