The Old Town Arts & Crafts Fair, hosted by Volunteer Alexandria for almost 40 years, takes place in the summer in Old Town Alexandria at the Waterfront Park
The event offers residents and visitors of all ages shop and browse the dozens of vendors. Art and crafts range from pottery and paintin

gs to recycled jewelry and glass products, home & garden, clothing for people and pets, and much more.
The event is FREE to the public. Face painting available and there will be a boat ready to be painted by young and old.

This year's vendors are:
Accessories: Recycled Bag Lady | Silver Star/Painted Coins
Body Products: Elodie's Naturals | Filthy Clean Soap | Joyful Bath Company | Old Valley Pike Soap Company
Children: Book Love | FaineBooks.com | Giannas | kbsewstudio | LMI Design
Fabrics: American Roadtrip Pennant Pillows | AVA Apparel | Book Love | The Neighborgoods | Winbrandt Creations
Food Items & Tastings: Apothecary Spice | JW Tea Company | Together We Bake | True Honey Teas
Home | Garden: ArtsyLikeWhoa | Bon Bon Decor | Designs by Grace | GemZoanWorld | Hat Matter | Megan Elaine Designs | MG Custom Lighting | Naked Décor | PSA Custom Creations | Simply Light Candle Company | Terra Pietra Handcrafted
Jewelry - Silver/Gold: Becoming to You | Jewelry by Elsa | substance jewelry | Trish Thackston Designs | WiRealm by Tamara
Jewelry - Beads, Glass: Just What I Was Looking For! | Paris Love | Stix & Stones
Jewelry – Metal: Kate Loomis, LLC | Papazian Jewelry Designs
Jewelry - Pearls, Shells: Laura Moore Designs
Jewelry – Recycled: on u jewelry
Paintings: Art by Zachary | Arttolgica | Charlene Clark Studio | Ivan Pesic | Oldtownmosaicart
Paper Products: Fast Snail Creative Greetings & Design
Pets: Otis Farms, LLC
Photography: Chandler Art & Images | Tom Wachs Photography
Pottery & Stone Art: Beth Coast Pottery | Judith McKellar | Stephen Lally Pottery
Wood: Godet Woodworking | K&S Wood Crafts | ZanaWoodArtZ
This event is made possible with the support of volunteers, sponsors, and vendors. THANK YOU!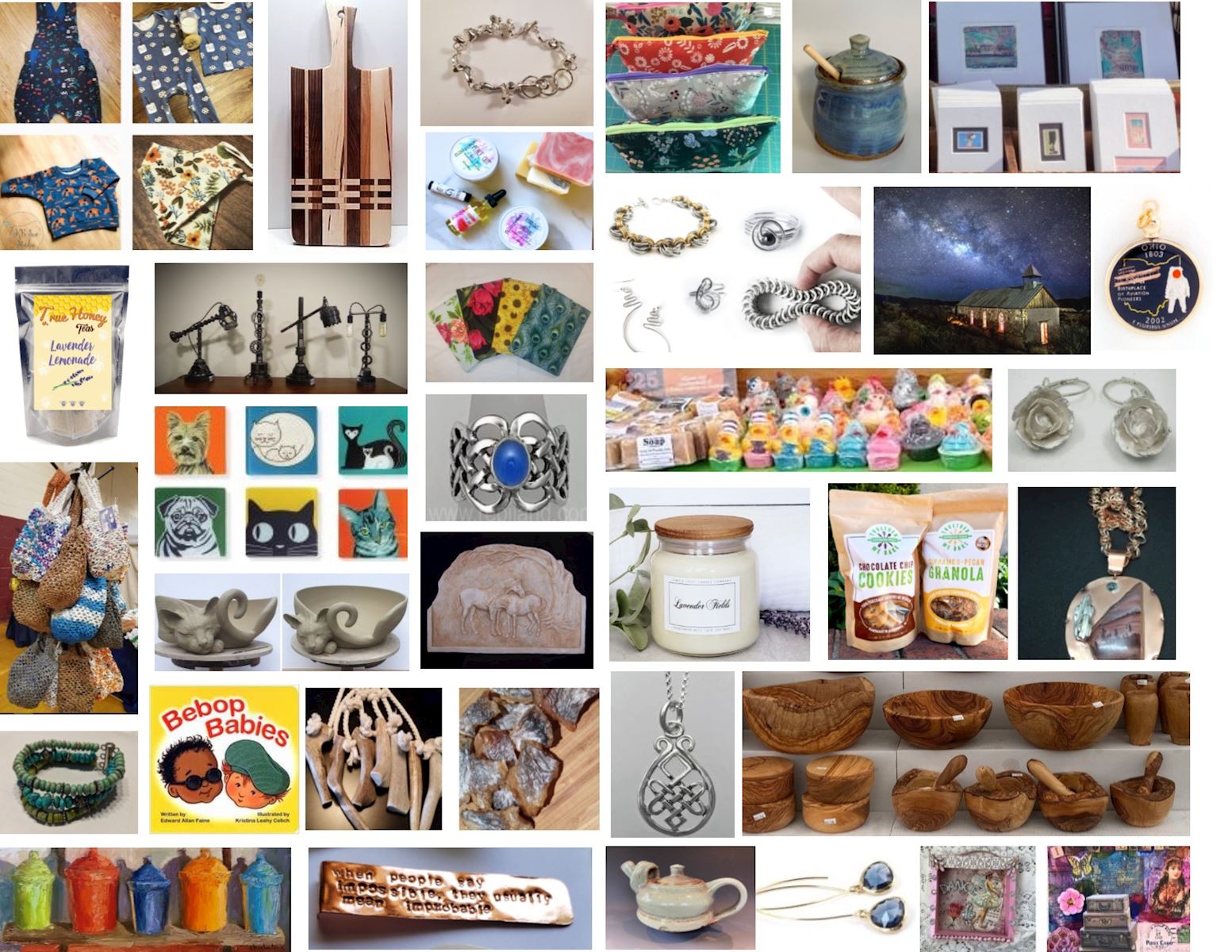 Questions? Call the office 703-836-2176 or

email

at us.