The Old Town Arts & Crafts Fair, hosted by Volunteer Alexandria for almost 40 years, took pla

ce Saturday, June 12 in Old Town Alexandria at the Waterfront Park, 10 a.m.-6 p.m.
Volunteer Alexandria was thrilled to implement the popular Old Town Arts and Crafts Fair on Saturday, June 12th at the Waterfront Park in Old Town. The park is right on the waterfront in the historic Old Town surrounded by a variety of shops, restaurants, the Torpedo Factory, and parks. The fair featured local and regional artists and crafters who showcased their pieces across various mediums, including pottery, stationary, fabrics, paintings, jewelry, photography, and more.
"Thank you for a wonderful show last Saturday. You covered every detail beautifully and thoughtfully. I've been doing shows of assorted types for 30 years and it is rare to encounter an organizer such as yourself who runs the mechanics of a show while keeping a personal involvement with the exhibitors. It is hard work but you make it look as if it flows naturally from you. I am looking forward to next year already." Charlene Clark, Artist
This year's vendors were:
Accessories: Recycled Bag Lady | Silver Star/Painted Coins
Body Products: Elodie's Naturals | Filthy Clean Soap | Joyful Bath Company | Old Valley Pike Soap Company
Children: Book Love | Giannas | kbsewstudio | LMI Design
Fabrics: American Roadtrip Pennant Pillows | AVA Apparel | Book Love | The Neighborgoods | Winbrandt Creations
Food Items & Tastings: Apothecary Spice | JW Tea Company | Together We Bake | True Honey Teas
Home | Garden: ArtsyLikeWhoa | Bon Bon Decor | Designs by Grace | EASCO dba BONSAI TREES | GemZoanWorld | Hat Matter | Megan Elaine Designs | MG Custom Lighting | Naked Décor | PSA Custom Creations | Simply Light Candle Company | Terra Pietra Handcrafted
Jewelry - Silver/Gold: Becoming to You | Jewelry by Elsa | substance jewelry | Trish Thackston Designs | WiRealm by Tamara
Jewelry - Beads, Glass: Just What I Was Looking For! | Paris Love
Jewelry – Metal: Kate Loomis, LLC | Papazian Jewelry Designs
Jewelry - Pearls, Shells: Laura Moore Designs
Jewelry – Recycled: on u jewelry
Paintings: Art by Zachary | Arttolgica | Charlene Clark Studio | Ivan Pesic | Oldtownmosaicart
Paper Products: Fast Snail Creative Greetings & Design
Pets: Otis Farms, LLC
Photography: Chandler Art & Images | Tom Wachs Photography
Pottery & Stone Art: Beth Coast Pottery
Wood: Godet Woodworking | K&S Wood Crafts | ZanaWoodArtZ
This event is made possible with the support of volunteers, sponsors, and vendors. THANK YOU!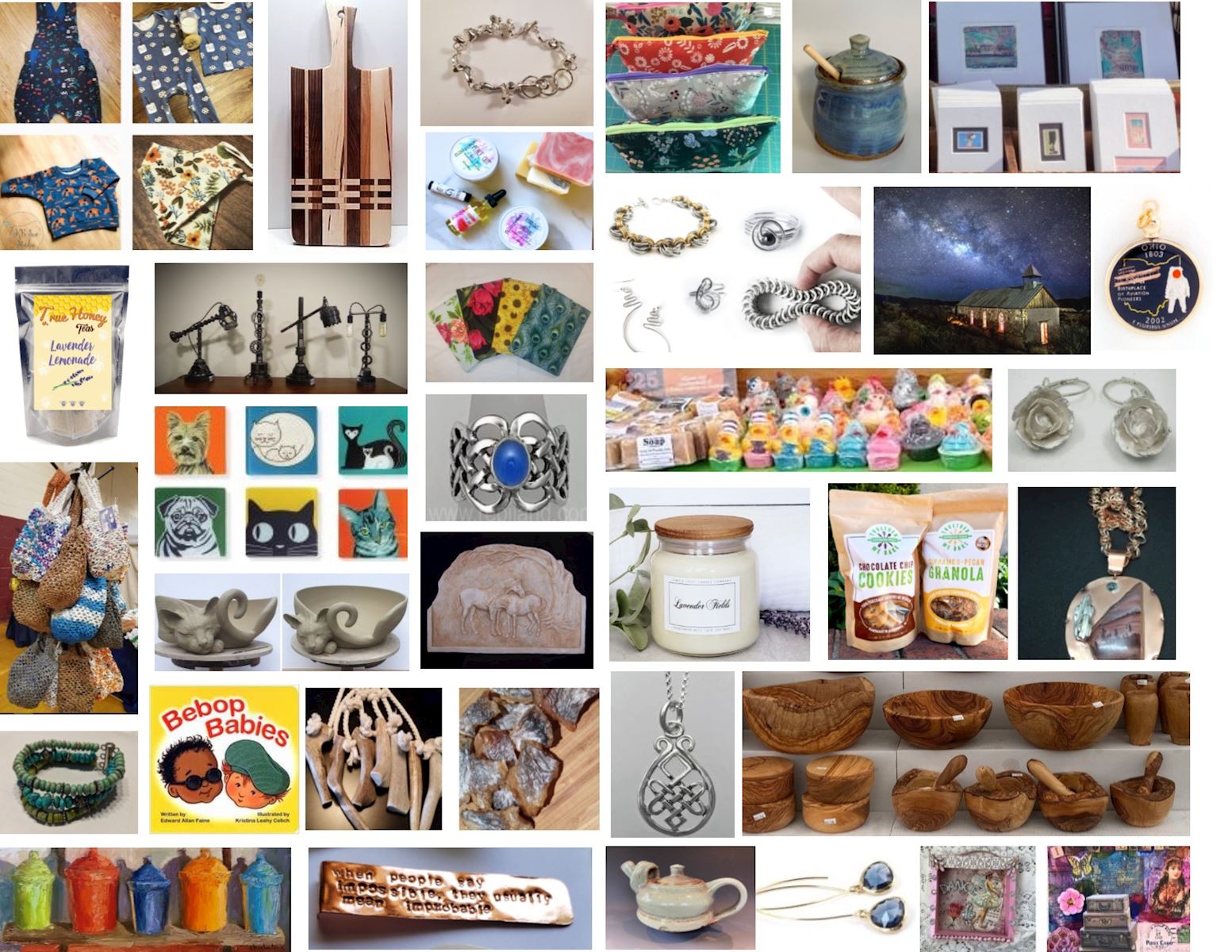 Questions? Call the office 703-836-2176 or

email

at us.