Get Involved and Make an Impact in your Community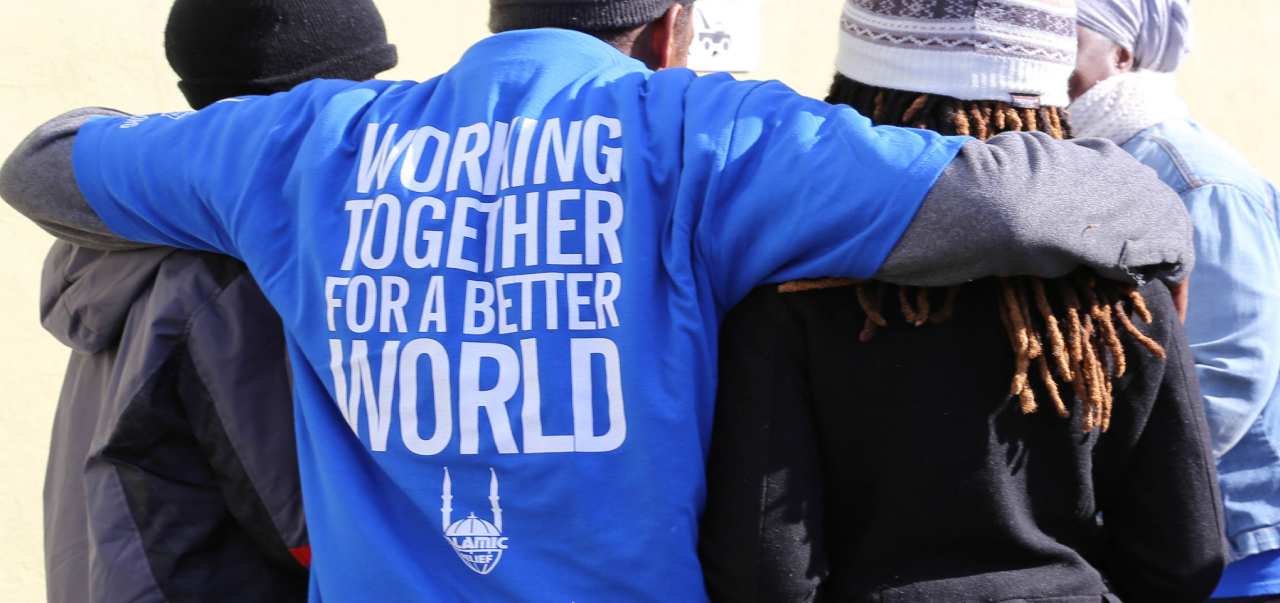 Volunteer Alexandria will help you to get engaged and be a changemaker in Alexandria. Find out how your company/business can contribute to social change through volunteerism. Below are a variety of standing programs and events that may fit your goals and needs.

Contact us to discuss other innovated ways to be engaged from skills-based to pro-bono services or a hands-on one day project.
Current programs and events include:
Business Philanthropy Summit honors corporate philanthropy at a breakfast event where business leaders come together since 1998 to talk about philanthropy in Alexandria and around. Previous keynote speakers include Colin Powell, Billy Shore, Carly Fiorina, Rep. Don Beyer., U.S. Secretary of Veteran Affairs Bob McDonald, and David Gardner-the Motley Fool. This is a great networking event that will inspire you to be part of making change happen in Alexandria. Read more details and what people say about the event.
Buisness Connections/Corporate Activiation - We enable businesses to meet pressing needs in our communities while strengthening their own businesses by engaging their employees and customers in community service. Furthermore, we will help you to shape your program and formalize your goals and mission. Business Connection is a fee-for-service program that offers customized employee engagement opportunities at locations throughout Alexandria. We are the "wedding planer to your wedding". Read more details.

Board Placement - We assist employees interested in being placed on a nonprofit board, by interviewing them, providing them options according to their interests and skills, as well as provide information about what to consider before coming a board member and what to look for in a nonprofit organization. Email Marion Brunken to learn more.
The Community Service Days are a city-wide volunteer days matching nonprofit needs with volunteers who donate their time and talent. It is a great way to get to know your friends, business colleagues and peers, while helping our community. Hundreds of volunteers paint, landscape, build bookshelves, deliver meals, and much more. Projects run from April-June.
Emergency Preparedness - Volunteer Alexandria is the lead nonprofit agency for the recruitment, training, and management of spontaneous un-affiliated volunteers during an emergency. We also help businesses to create a Continuity of Operations Plan and train staff to be ready in an emergency. For more details, e-mail the Emergency Preparedness Manager. Read more on Emergency Prepardeness for Businesses.
"We love to support Volunteer Alexandria, they do an outstanding job coordinating and recruiting volunteers to assist with many needed projects throughout the City!" Don Simpson, Jr., President, Simpson Development Co., Inc.
Business Connections Partners include:
Advocates for Alex Aquatics
Aging and Adult Services
Alexandria Economic Development Partnership
Alexandria Regional Council of the United Way
Alexandria Sheriff's Office
Alexandria Times
Andrews Federal Credit Union
Association Academy of Managed Care Pharmacy
Association for Supervision and Curriculum Development
Balfour Beatty
BB&T
Caudron-Megary-Blackburn Investments of Wells Fargo Advisors
CEB
City of Alexandria
CommonwealthOne Federal Credit Union
Convergint Technologies
Commonwealth Attorney's Office
Crowne Plaza | Holiday Inn Old Town
DHL
Exclusive Solutions
Gravitate Solutions
Halt Buzas & Powell Ltd.
HOAR Construction
IHS
Islamic Relief
Keller Williams
Kimpton Hotels & Restaurants
M&T Bank
Major League Baseball
National Hospice and Palliative Care Organization
Paradigm Management
Parole & Public Defender's Office
Port City Brewing Company
Post 24 American Legion
Renner and Company, CPA
Restoration City Church
Siemens
Snagajob
SunTrust Foundation
SunTrust Private Wealth
The McCormick Group
The Westin Alexandria
Tri-COR Industries, INC
UPS
VT-systems
West End Business Association