Services for Businesses and Associations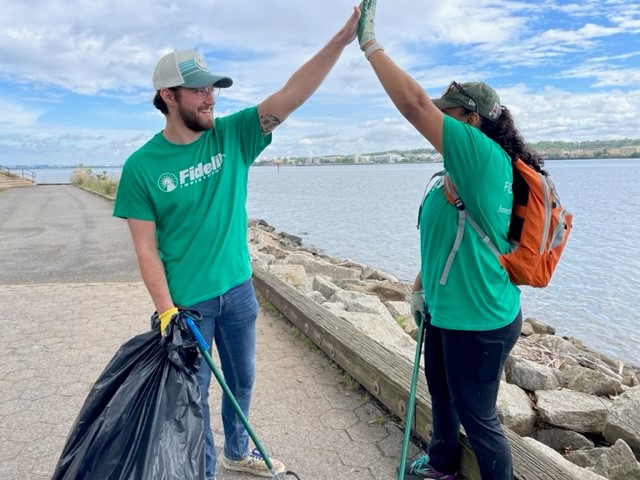 If you're seeking a great way to boost morale and giving back, we can connect you with ways to volunteer safely on your schedule to help improve our community. Family volunteer days, food drives and holiday events are just a few ways we bring people together. To learn more, download our upcoming programs and events.
Want some help to engage employees and position your company as a community leader? Business Connections can help! We're the "wedding planner" for your event. All you need do is show up! We provide materials, equipment or uniforms, plus we handle all logistics. Our fee-for-service program offers volunteer activities that meet pressing needs in our community while boosting your team morale.
Learn more about Business Connections or complete the intake form to get started.
"The team at TTR Sotheby's International Realty is deeply committed to enriching the lives of our fellow Alexandria City residents. Supporting the efforts of Volunteer Alexandria is perfect fit for both organizations to continue the important work in the community. We look forward to more opportunities to get involved." Evan Lacopo, Vice President, TTR Sotheby's International Realty
More services for businesses and employees
Board Placement
We can help employees who want to join a nonprofit board. We interview them, provide options that match their skills and offer advice about what to consider before becoming a board member. Email Marion Brunken to learn more.
Emergency Preparedness
Is your company prepared for an emergency? We can help you create a business continuity plan, train your staff and conduct "until help arrives" training so you're ready for the unexpected. Learn more about emergency preparedness or email us to get started.
Innovative Volunteering
There's other ways you can help in our community, such as skills-based activities, pro-bono services or a hands-on one day project. Contact us today to discuss your ideas.
"We love to support Volunteer Alexandria. They do an outstanding job coordinating and recruiting volunteers to assist with many needed projects throughout the City!" Don Simpson, Jr., President, Simpson Development Co., Inc.