Our Board
President: David Chamowitz, Partner, Chamowitz and Chamowitz, P.C.
Vice President: Allen Lomax, Independent Consultant
Secretary: Charade Estes, Project Manager, Engility Corporation
Treasurer: Lindsay Sollers, Senior Manager, Renner and Company, CPA
Members:
Nikki Clifford, Volunteer and Operations Manager, Food for Others
Bill Euille, Director, America's Future Workforce
Jackie Huelbig, Account Lead, Centro's Candidates + Causes
Matt Megary, Senior Vice President–Investments of Caudron Megary Blackburn Wealth Management Group of Wells Fargo Advisors
Lisa Nirell, Energize Growth
Kevin Peach, NRS International
Alison Rausch, Director of Major Gifts for the University of Oxford
Bill Rausch, Consultant
Emily Schell Jones, Senior Consultants, Changing Our World
Nikki Clifford has been a City of Alexandria resident, with her husband John, for over 13 years, but has enjoyed taking advantage of its sites and eateries for over 30 years.
She has been working with volunteers since 1997 when she joined Single Volunteers of DC (SVDC). While there she worked with numerous area non-profits and provided them with volunteers to assist in completing projects and carrying out their missions.

For the last 6 years Nikki has been coordinating 500 to 600 volunteers per month at Food for Others, a food pantry serving the Northern Virginia area. She witnesses the power of volunteerism on a daily basis and cannot imagine a more fulfilling line of work.

Nikki enjoys spending time with family and friends, traveling, good books, knitting, and the occasional The Ohio State University football game, John's alma mater. Return to top
David Chamowitz is a partner in the law firm of Chamowitz and Chamowitz, P.C., in Old Town, Alexandria, focusing on land-use and property law, residential and commercial landlord/tenant matters, and various other areas of civil litigation. Previously, David worked as an attorney with the firm of Hart, Calley, Gibbs and Karp, also in Alexandria.

David was born and raised in Alexandria, and is a proud alumnus of the Alexandria City Public Schools, the University of Virginia, and the George Mason University School of Law. He now lives in Arlington. David is on the boards of the Eisenhower Avenue Public-Private Partnership and the Alexandria Law Library. Previously he served on the board of the New Neighbors Education Center and as a member of the Habitat for Humanity Land Committee. David joined the Board of Directors in July 2013. Return to top

Bill Euille Mayor Emeritus, is the Managing Director for Government Relations and Business Development with America's Future Workforce. Euille began his business career as an accountant with an Alexandria construction company in 1972, and within eight years, he advanced to Vice President/Controller, ultimately having responsibility for all contracting, financial and administrative functions. A native of Alexandria, Virginia, Mayor Euille graduated from T.C. Williams High School and earned a bachelor's degree in accounting from Quinnipiac University in Hamden, Connecticut in 1972.

The former Mayor is active in community affairs in Alexandria and Washington, DC. His dedicated involvement includes the William D. Euille Foundation, which he founded in 1994; many agencies in Alexandria. e is also active in business and construction industry organizations such as the Alexandria Chamber of Commerce; the US Chamber of Commerce; National Association of Minority Contractors; Associated Builders and Contractors, Inc; and the NOVA Building Industry Association. Euille has received many major awards and honors over the past 20 years.

Euille was elected as the Mayor to a three-year term on the Alexandria City Council in May, 1994. He was re-elected in May, 1997 (Vice Mayor) and in May, 2000. He was elected the City's first African-American Mayor in May, 2003 and was re-elected Mayor in May, 2006, 2009 and in November 2012. He served on many Board of Directors as member and chairman. Return to top
Charade Estes believes in a strong work ethic, being a team player, community, elegance in execution and collaboration. She considers herself a "proud and passionate volunteer". Charade currently serves on the Development Committee, Volunteer Alexandria, and is a co-facilitator for Alexandria's New Hope Housing's Out of Poverty program. She is the President and Fundraiser Chair for Washington, DC Chapter of Chums, Incorporated – a national non-profit, whose mission is "Listen to the Children…Enriching their lives", volunteers at Safe Shores Child Advocacy Center, Washington, DC, and she serves in the Children and Hospitality Ministries at her Church.

In addition, Charade is a Project Manager at Engility Corporation, providing Advisory and Assistance support to a Defense Agency at Ft. Belvoir. Charade received her Bachelors of Arts in Sociology from Sweet Briar College and is presently working on a Certification in Non Profit Leadership and Administration at Northern Virginia Community College. In her spare time, she enjoys thrifting, collecting vintage brooches, and spending time with family. Return to top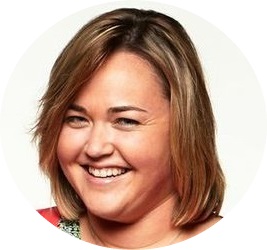 Jackie Huelbig, an Account Lead on Centro's Candidates + Causes team, delivers the digital media expertise and technology that political and issue marketers need to drive action from key constituents. She leads her team to deliver on Centro's goal: to improve the lives of the people behind the campaigns by providing a unified, enterprise-class software and services to simplify digital media operations. Prior to joining Centro in 2011, Ms. Huelbig spent 5 years at Campaign Solutions/Connell Donatelli where she successfully executed paid digital efforts for a variety of races, including John McCain for President and Sen. Lisa Murkowski's successful 2010 write-in re-election campaign. As a result of her efforts, she was named one of Campaigns & Elections' Rising Stars in 2011.

Ms. Huelbig has been a resident in the City of Alexandria for 12 years and has volunteered on the Alexandria Jaycees Board of Directors from 2010-2017. She held a wide variety of leadership positions including President, Chairman of the Board, VP of Membership (twice), VP of Management (twice), and VP of Activation. In 2014 she provided leadership at the state level as the VP of Membership for the Virginia Jaycees.

Ms. Huelbig's awards from the Virginia Jaycees and the Alexandria Jaycees include the VA Jaycees Outstanding Local Officer, VA Jaycees Outstanding Local President, Tucker Watkins Award, Robert "Buz" Schultz Leadership Award, Alexandria Jaycees Life Member and Virginia Jaycees Life Member. Return to top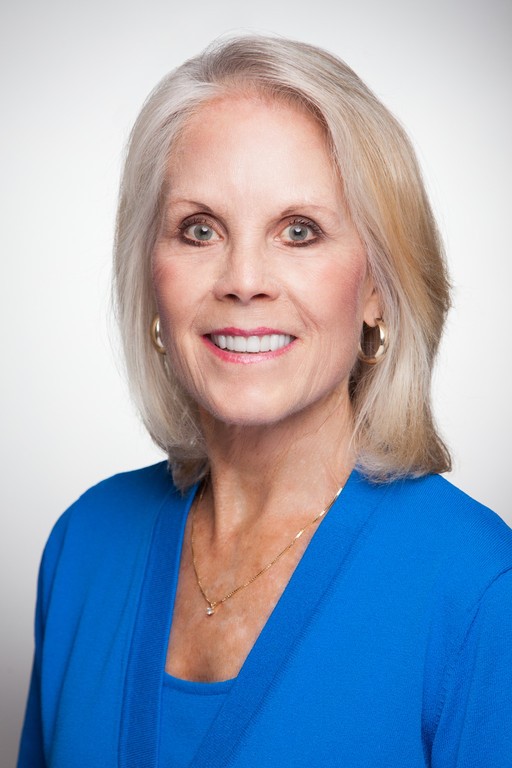 Toni Johnson is an experienced non-profit leader with twenty five years of proven organizational management, including expertise in volunteer leadership, staff development, financial accountability, program implementation, public policy initiatives and brand development. She has been a successful fundraiser with substantial experience driving revenue through donor cultivation, event leadership, corporate giving and government grants. Toni has worked with the American Red Cross, American Diabetes Association, and the American Association of University Women. Some of her professional highlights were organizing and running a Red Cross youth camp for forty youth in Western Samoa, and being the spokesperson for the Red Cross in NYC during 9/11.
Recently retired, she is enjoying time in Old Town with her husband, Terry Johnson, traveling to visit kids and grand-children on the west coast, going to the gym, reading and visiting with friends and family. She believes that volunteers are the heart and soul of all nonprofit organizations, and looks forward to contributing to Volunteer Alexandria as a Board member. Return to top
Allen Lomax an independent consultant after retiring from the federal government. Most of his federal service was with the U.S. Government Accountability Office where he led studies on such issues as performance measurement, strategic planning, national and community indicator systems, and pandemic influenza preparedness and response. Allen's consulting work focuses on government management, community engagement, community indicators, and performance measurement. He co-edited the book Meeting the Challenges of Performance-Oriented Government, co-authored a chapter in the book titled, Performance-Oriented Government: An Agenda for Practice and Research. He participated in a National Academy of Public Administration/American Society for Public Administration project called Memos to National Leaders and authored the memo on Reorganizing the Federal Government.

Locally, Allen chairs the Partnership for a Healthier Alexandria and the Substance Abuse Prevention Coalition of Alexandria and is a member of the Governing Board of the Partnership to Prevent and End Homelessness in the City of Alexandria. For several years, he served as a member of, and chaired, Alexandria's Economic Opportunities Commission. Allen is a former member of the Board of Directors of the United Way of the National Capital Area and a former chair of the United Way's Alexandria Regional Council. He holds a Masters in Public Administration from George Mason University and an undergraduate degree from Northeastern University in Boston, Massachusetts. He joined the Volunteer Alexandria's Board of Directors in July 2014. Return to top
Matt Megary is a Senior Vice President–Investments of Caudron Megary Blackburn Wealth Management Group of Wells Fargo Advisors. With more than 20 years of financial investment experience, Matt advises clients on strategies designed to grow and preserve their assets through investment planning and personalized investment management.

He received his BA in Economics from Rutgers University, where he also served as Team Captain of the Men's Cross-Country and Track and Field teams. In addition, he received his MBA with a concentration in Finance from The Johns Hopkins University.
Before joining Wells Fargo Advisors, Matt was the Director and Regional Executive of Deutsche Bank's Washington, DC region. He was responsible for the region's regulatory supervision as well as its financial success. Prior to taking over Regional Management responsibilities, Matt headed various Product and Services groups at Deutsche Bank including Investment Analytics, Mutual Funds and Retirement Plan Services. In addition, he served on Deutsche Bank's Global Third Party Investment Committee and Recommended Mutual Funds Committee.

Matt and his wife, Betsy are active in the community and stay busy keeping up with their two sets of twins, Emma and Jackson and Kate and Tess. Return to top
Lisa Nirell is the Chief Energy Officer of EnergizeGrowth®. Innovative companies such as Adobe, Gannett, Google, and Hilton hire Lisa to gain fresh insights, formulate new strategies, and launch breakthrough marketing ideas.
Apple evangelist and bestselling author, Guy Kawasaki, says "Lisa will help you truly understand growth strategies." She is also an award-winning FastCompany, Forbes CMO, and CMO.com contributor. Her award-winning books include EnergizeGrowth NOW: The Marketing Guide to a Wealthy Company and The Mindful Marketer: How to Stay Present and Profitable in a Data-Driven World.
With over 30 years of pragmatic corporate experience, Lisa brings cutting-edge strategies and fresh ideas to the stage. She works diligently to tailor sessions to your cultural and audience dynamics, and delivers them in a way that your executive audiences can apply immediately. Return to top

Kevin Peach is a domestic and international business consultant recognized for his ability to create public-private partnerships to drive cross-sector collaboration. He serves in various capacities to advise the United Nations (UN), the Executive Office of the President, the National Security Council (NSC), Federal Emergency Management Agency (FEMA), National Emergency Management Association (NEMA), and private industry.

Kevin's background is in emergency management, leading programs that address preparedness, protection, security, response, recovery and mitigation. Having served in various capacities for various local, state, federal, and international agencies, Kevin possesses extensive and diverse professional experience managing multilateral disaster responses, government organizations, complex disaster projects and emergency management programs.

He has experience managing emergency field response activities, and the formulation and development of policies addressing the mobilization of resources during emergencies, the preparation of emergency plans, and the coordination of emergency operations. He possesses comprehensive knowledge of the principles, practices and organizations that affect emergency management activities in the Unites States and internationally. Has a proven ability to exercise leadership and manage a diverse and complex organization to protect the Nation from all hazards, including natural disasters, terrorism, and other man-made disasters through a risk-based, comprehensive emergency management system of preparedness, protection, security, response, recovery, and mitigation. Return to top
Dr. Alison Rausch is a senior fundraising strategist who believes passionately in the power of education to positively transform lives. A scientist by training, Alison is currently Director of Major Gifts for the University of Oxford in North America. In this role, she works with a dedicated and talented team to secure principal and major gifts from donors in the United States, Canada, and the Caribbean. Prior to this Alison worked in business development at Oxford University Press and Reed Elsevier in the UK. Alison has been involved in community volunteerism for over twenty five years in both the US and UK and has joined Volunteer Alexandria to help grow volunteerism across her adopted hometown. Alison is mother to two very active children and spends any spare time swimming at the Y. Return to top
Bill Rausch, a graduate of West Point, has dedicated his career to serving his country through tireless advocacy, government relations, and community engagement. He is the executive director of the national campaign Got Your 6, overseeing efforts to shift the public's perception of veterans as broken heroes to one of veterans as civic assets. Under the leadership of Bill Rausch, Got Your 6 received the prestigious Social Good Award presented by Cynopsis for the best Awareness Campaign of 2016.

​Previously, Mr. Rausch was the political director for Iraq and Afghanistan Veterans of America, where he mobilized more than 40 veterans and mental health organizations and 250,000 veterans in signing petitions supporting the Clay Hunt Suicide Prevention for American Veterans Act. The act passed into law in February 2015. Prior to his advocacy work, he was a Senior Consultant providing products and services to the Department of Veterans Affairs and Department of Defense while assigned to the Pentagon. Bill regularly testifies in front of Congress and has appeared on NBC Nightly News, C-SPAN's Washington Journal and MSNBC's coverage of Memorial Day and Veterans Day.

Bill is a former Army Major with over ten years of service including 17 months in Iraq serving under Generals Casey and Petraeus. Bill is an active community leader and volunteer serving as Chapter Captain for Team Red, White and Blue in his local community of Alexandria, VA. He also serves on the Advisory Board of Vets' Community Connections (VCC), a community-based initiative designed to involve a greater number of individuals in veteran reintegration efforts.

Bill received his Bachelor of Science in Geospatial Information Science from the United States Military Academy, West Point, NY. He lives in Alexandria, VA with his wife, son and daughter. Return to top
Emily Schell Jones has worked in both the private and nonprofit sectors, specializing in major donor fundraising, corporate partnership building, client relations management and donor and board member relations. For the past decade Emily has worked with Changing Our World overseeing a variety of fundraising related projects for local, national and international nonprofits.
Prior to her work at Changing Our World, Emily managed a corporate philanthropy program for Time Warner and New York Cares and also served as Corporate Relations Manager for Greater DC Cares. In that capacity she worked to build corporate partnerships and raise corporate funds for the organization within the Washington DC region.
Emily holds a Bachelor of Arts in Politics and German from the University of Puget Sound. She currently resides in Alexandria, VA with her husband Brian and their two children. Emily was elected to the Board of Directors in July 2013. Return to top


Lindsay Sollers joined Renner and Company in 2013 after gaining seven years of audit experience in public accounting. Passionate about serving the non-profit community, her non-profit experience includes audits of trade associations, public charities, private foundations, labor unions, schools and other tax exempt organizations.

In addition, she has extensive experience auditing federal award programs and grants in accordance with the Uniform Guidance (formerly, OMB Circular A-133). Currently, Ms. Sollers manages many of the firm's non-profit audit engagements, including federal award recipients, as well as many of the firm's Form 990 returns. Ms. Sollers holds a Bachelor of Science in Accounting and Business Management from Coastal Carolina University in Conway, SC.

Her hobbies include travelling, boating, playing flag football and softball, and taking in sporting events of the local teams. She is actively involved in the non-profit community by participating in events to raise awareness and contributions for charities she is passionate about. Return to Top