Our Board
Board Chair: Toni Johnson, Independent Consultant
Vice Chair: Jackie Huelbig, Account Lead, Centro's Candidates + Causes
Secretary: Janelle Hope, Principal Process Manager, Capital One
Treasurer: Katie Slattery, AVP, Ambulatory Cardiovascular Services, Inova Heart & Vascular Institute
Members:
Christina Brito, Attorney, Department of Defense
Veronica Floyd, Community Outreach Manager, NRL Federal Credit Union
Tammy Hettinger, Executive Director, Credit Abuse Resistance Education (CARE)
Morgan Levey, Public Engagement & Partnerships Officer, National Commission on Military, National, and Public Service
Wayne Warner, Owner, GO CPR NOW, LLC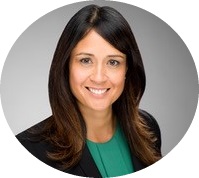 Christina Brito is a skilled attorney who has provided legal guidance to clients in the nonprofit and government sectors. With more than 20 years of legal experience, she has developed an expertise in ethics, risk management, and compliance as an advisor to senior management. She has a proven track record for building strong collaborative relationships to fulfill mission goals. As a long-time volunteer for community-focused nonprofits in the DC Metropolitan area, she has mentored, fundraised, and provided legal representation in pro bono cases. Christina received her Bachelor's Degree at the University of California at Berkeley and her Juris Doctorate at the George Washington University Law School. She enjoys yoga and hiking with her dog and husband. Return to top

Veronica Floyd - With over 10 years of non profit experience, Veronica has dedicated her career and personal life towards serving and empowering her community. Currently, Veronica serves as the Community Outreach Manager for NRL Federal Credit Union where she collaborates with nonprofits throughout the DMV area to coordinate impactful volunteer service projects and charitable initiatives. Veronica has supported and volunteered for organizations and non profits including the National Honor Society, Midnight Golf Program, AmeriCorps Jumpstart, Big Brother Big Sister, Circle K International, Leadership Center for Excellence and the Virginia Sexual and Domestic Violence Action Alliance. After graduating from Howard University with a BA in Finance and George Washington University with a MA in Public Policy with a Concentration in Women's Studies, Veronica furthered her passion for community service through launching her career in Development and Volunteer Management with nonprofit organization Doorways for Women and Families. There, she solely led and cultivated their volunteer program to recruit, supervise and retain a corps of over 100 trained and skilled volunteers. Through her experiences, Veronica sustains operational insight and knowledge of volunteer management and community development to meet the needs of nonprofits' missions and goals. Return to top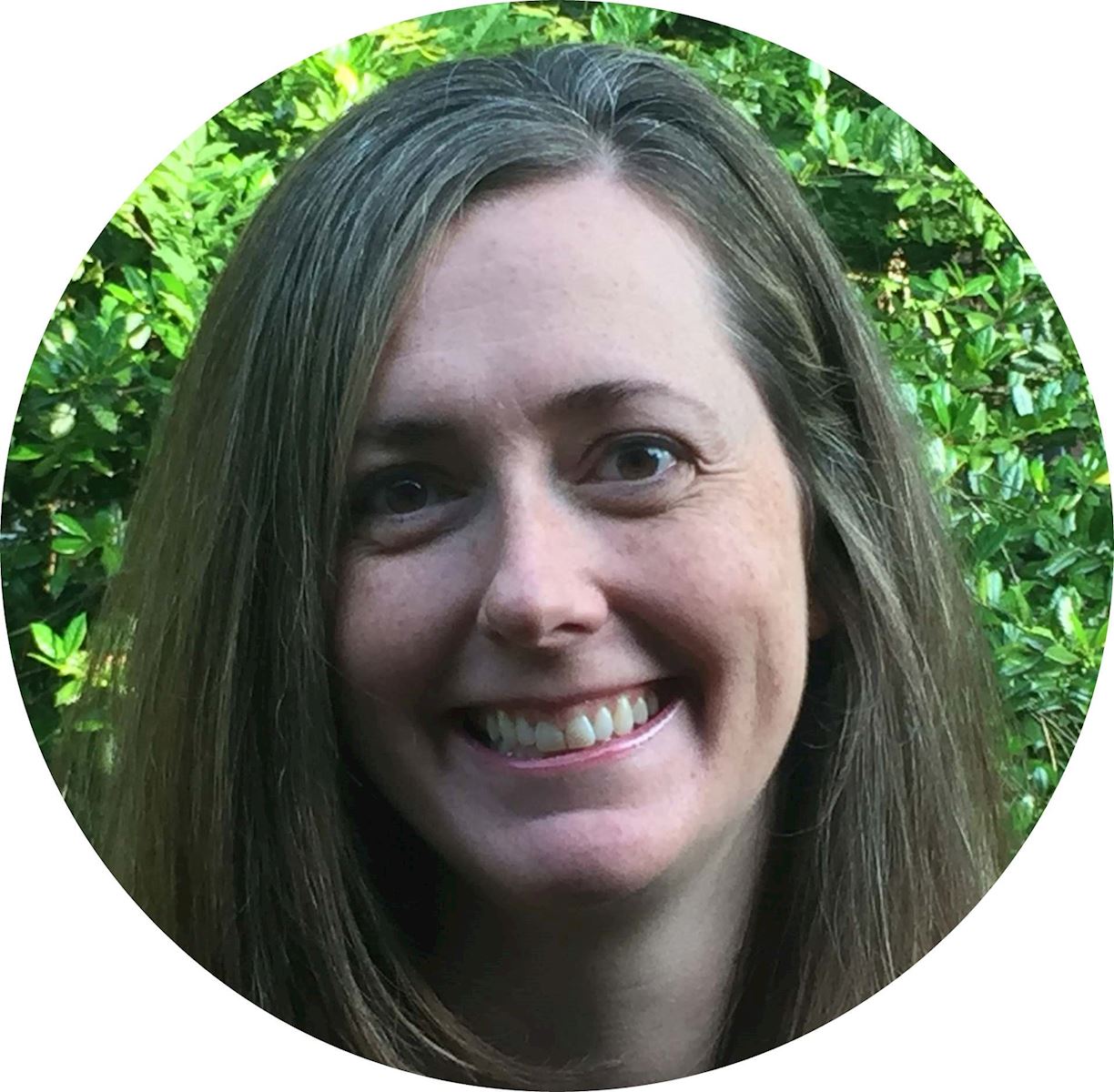 Tammy Hettinger currently serves as Executive Director of Credit Abuse Resistance Education or CARE. Founded in 2002, CARE is a national financial literacy education organization with 50 volunteer run chapters in 35 states, D.C. and Puerto Rico. Volunteers from CARE give presentations to young people across the country to help them understand how to build strong financial futures and avoid being victims of credit traps that jeopardize their ability to meet their goals.
She holds a B.A. in Political Science from the University of Minnesota and a M.S. in Public Policy from University College London. Tammy recently completed her Certificate in Women's Leadership from Cornell University in October 2018. She lives in Alexandria with her husband and two children. Return to top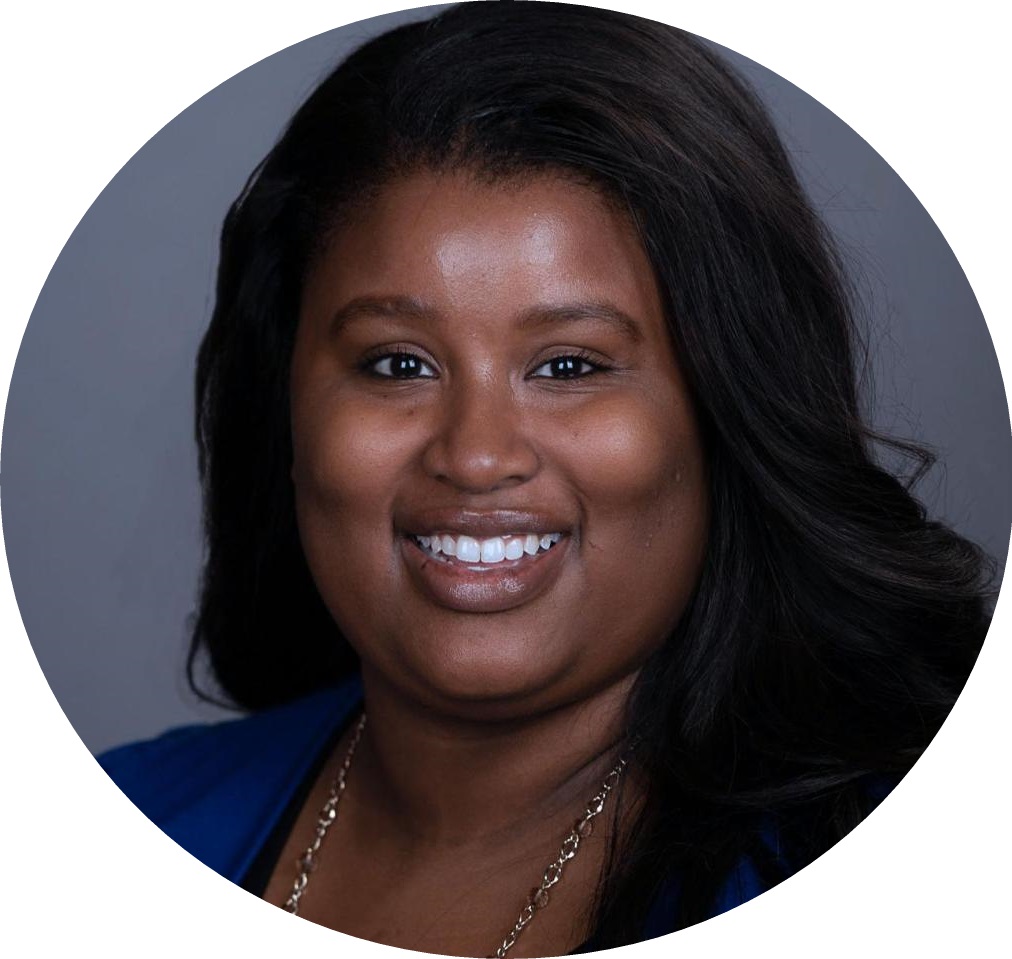 Janelle Hope currently works at Capital One as the Learning and Development lead for the Card Technology team. In this role, Janelle develops strategies to engage and promote enterprise-wide learning strategies on a local level. Prior to joining Capital One, Janelle worked at MGM Resorts where she created and managed multiple learning and development initiatives, including company-wide internship and management training programs. Outside of work, Janelle volunteers her time as a member of the Northern Virginia Urban League Young Professionals, the Howard University Alumni Association, and Zeta Phi Beta Sorority, Inc.
Janelle earned her BBA in Hospitality Management at Howard University. She is pursuing her Master of Professional Studies in Applied Industrial and Organizational Psychology at George Mason University where she sits on the MPS Student Advisory Board, and is a member of the Society of Industrial and Organizational Psychology (SIOP) and Blacks in I/O. Return to top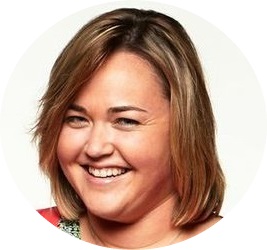 Jackie Huelbig, an Account Lead on Centro's Candidates + Causes team, delivers the digital media expertise and technology that political and issue marketers need to drive action from key constituents. She leads her team to deliver on Centro's goal: to improve the lives of the people behind the campaigns by providing a unified, enterprise-class software and services to simplify digital media operations. Prior to joining Centro in 2011, Ms. Huelbig spent 5 years at Campaign Solutions/Connell Donatelli where she successfully executed paid digital efforts for a variety of races, including John McCain for President and Sen. Lisa Murkowski's successful 2010 write-in re-election campaign. As a result of her efforts, she was named one of Campaigns & Elections' Rising Stars in 2011.

Ms. Huelbig has been a resident in the City of Alexandria for 12 years and has volunteered on the Alexandria Jaycees Board of Directors from 2010-2017. She held a wide variety of leadership positions including President, Chairman of the Board, VP of Membership (twice), VP of Management (twice), and VP of Activation. In 2014 she provided leadership at the state level as the VP of Membership for the Virginia Jaycees.

Ms. Huelbig's awards from the Virginia Jaycees and the Alexandria Jaycees include the VA Jaycees Outstanding Local Officer, VA Jaycees Outstanding Local President, Tucker Watkins Award, Robert "Buz" Schultz Leadership Award, Alexandria Jaycees Life Member and Virginia Jaycees Life Member. Return to top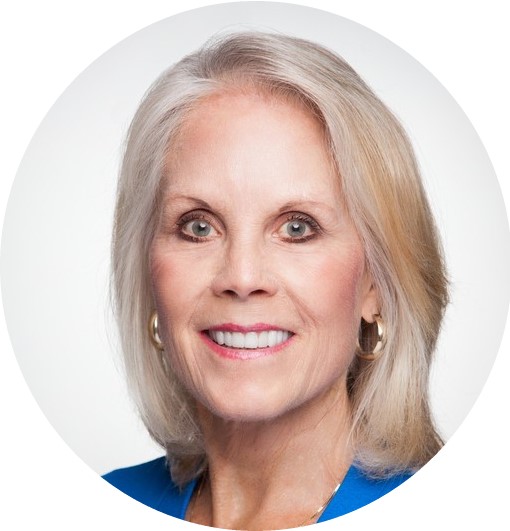 Toni Johnson is an experienced non-profit leader with twenty five years of proven organizational management, including expertise in volunteer leadership, staff development, financial accountability, program implementation, public policy initiatives and brand development. She has been a successful fundraiser with substantial experience driving revenue through donor cultivation, event leadership, corporate giving and government grants. Toni has worked with the American Red Cross, American Diabetes Association, and the American Association of University Women. Some of her professional highlights were organizing and running a Red Cross youth camp for forty youth in Western Samoa, and being the spokesperson for the Red Cross in NYC during 9/11.
Recently retired, she is enjoying time in Old Town with her husband, Terry Johnson, traveling to visit kids and grand-children on the west coast, going to the gym, reading and visiting with friends and family. She believes that volunteers are the heart and soul of all nonprofit organizations, and looks forward to contributing to Volunteer Alexandria as a Board member. Return to top
Morgan Levey is an impact-driven professional with more than ten years' experience in the government and nonprofit sectors. Experienced in managing short and long-term campaigns to increase stakeholder engagement with a proven track record in building successful partnerships with nonprofit and corporate supporters. A proud AmeriCorps Alumnus, Morgan is a champion for national service and volunteerism.
Morgan earned her BA in Communication Arts and History from Linfield University and MA in Political Communication from American University. Return to top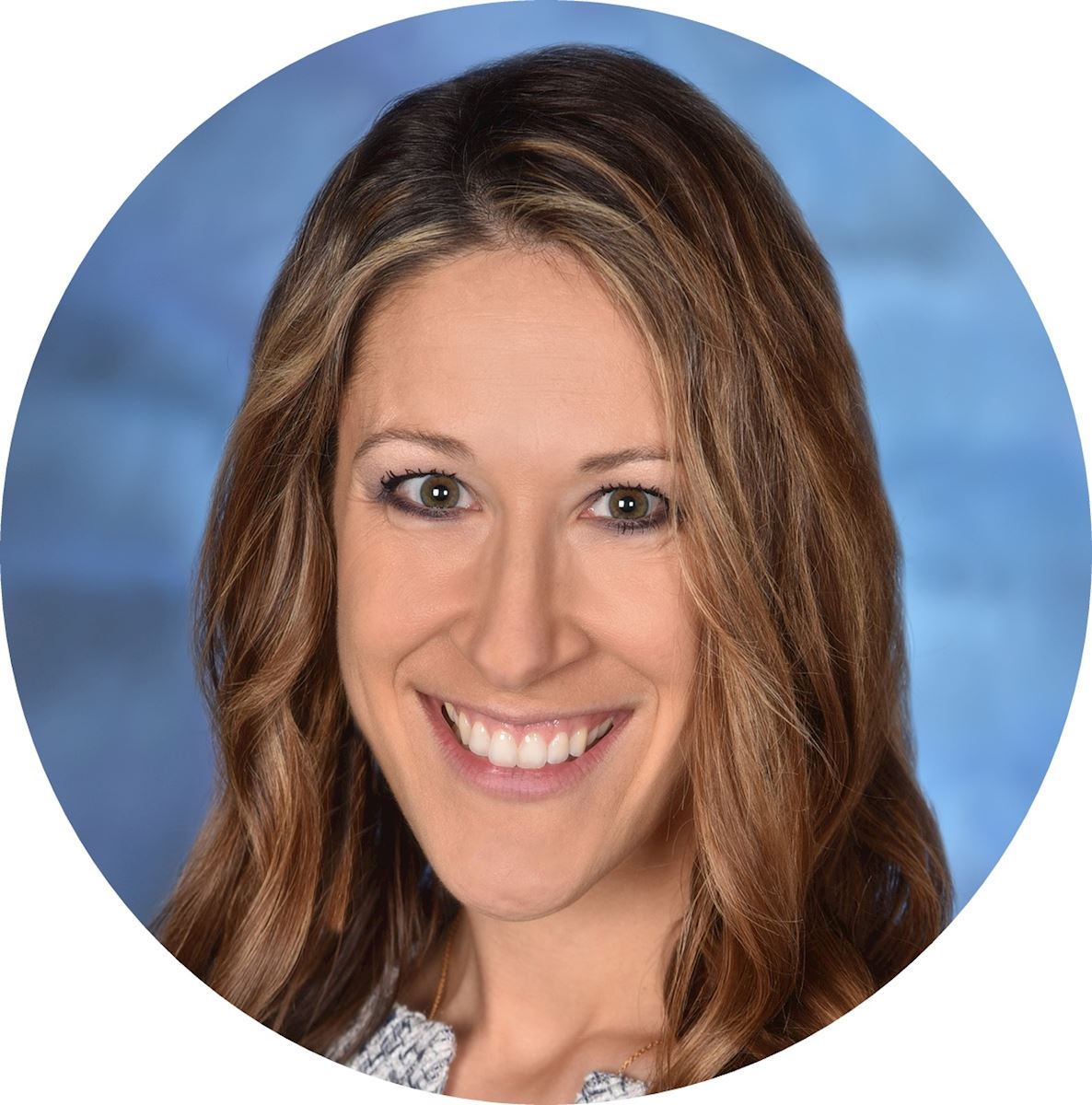 Katie Slattery is a dedicated health care administrator with 16 years of non-profit health system experience and has spent the last 10 years of her career on the senior leadership team at Inova Health System in Northern Virginia. She has extensive expertise in non-profit operations, programmatic growth and development, process improvement and sustainability, team building, people and culture development, strategic planning and finance. Katie earned her Bachelor's Degree from Boston College and a Master of Health Administration from Cornell University prior to completing the Administrative Fellowship at Ochsner Health in New Orleans. Katie is passionate about the impact of mission-centric work on her community and has been honored to help lead response efforts to major events such as Hurricane Katrina and the Covid-19 pandemic.
Katie has been a resident of Alexandria for 10 years and served as a member and Treasurer of the Board of Directors at Alexandria-based non-profit, Friends of Guest House from 2014-2019. Katie was also selected as an Alexandria Chamber of Commerce 40 Under 40 honoree in 2018 and became a Fellow at The Advisory Board in 2019. In her free time, she enjoys spending time outdoors with her husband, two daughters (ages 3 and 6) and rescue dog. Return to top
Herbert "Wayne" Warner, the owner and operator of GO CPR NOW LLC, a local company that delivers critical cardiopulmonary resuscitation (CPR), AED, First Aid and Emergency training & certification for families, local industry / security and for healthcare providers. The chief goal at GO CPR NOW is to train as many people as possible so that the community can have a capable lay rescuer force to respond to immediate emergencies and so that families can help themselves in a time of emergency. GO CPR NOW was started due to a family incident that was helped with CPR. He is a loving husband and father of two lovely children.
In addition, he is an Information Technology Security Consultant providing systems, security and networking support for private clients, public and Government agencies.
Mr. Warner has been a resident in the City of Alexandria for 10 years and has volunteered on the Alexandria Jaycees Board of Directors from 2013-2015. He held a wide variety of leadership positions including President, Chairman of the Board and VP of Communication. In 2014, he organized a PMI Project Manager training for the Jaycees within the local area, State, and family members at a below industry cost in which 75% of participants achieved a PMP certification.
Mr. Warner's awards from the Virginia Jaycees and the Alexandria Jaycees include the VA Jaycees Outstanding Local Officer and VA Jaycees Outstanding Local President. Return to top