Our Board
Board Chair: Toni Johnson, Independent Consultant
Vice Chair:
Secretary: Jackie Huelbig, Account Lead, Centro's Candidates + Causes
Treasurer: Iffy Akwule-Udochi, Investment DirectorCambridge Associates
Members:
Christina Brito, Attorney
Tavares M. Floyd, CEO & President, The Be Well Project
Janelle Hope, Principal Process Manager, Capital One
Morgan Levey, Public Engagement & Partnerships Officer, National Commission on Military, National, and Public Service
Matt Megary, Managing Director, Caudron Megary Blackburn Wealth Management Group of Wells Fargo Advisors
Lisa Nirell, Chief Energy Officer, Energize Growth
Katie Slattery, AVP, Ambulatory Cardiovascular Services, Inova Heart & Vascular Institute
Iffy Akwule-Udochi, CFA is an Investment Director in Cambridge Associates' Arlington, VA office. She advises a variety of endowments, foundations and private clients on asset allocation strategy, manager selection, investment program evaluations, and governance. Prior to Cambridge Associates, Iffy was an Assistant Vice President at Wilmington Trust Company where she developed and executed asset allocation strategies for high net worth investors, performed portfolio analytics and reporting for internal and external investment strategies, and provided insight on various aspects of market outlook, strategy performance, and risk to clients.
She earned her BA in Mathematics and Economics from Columbia University in the City of New York and earned her MBA from the Yale School of Management. Iffy is also a CFA Charterholder. Return to top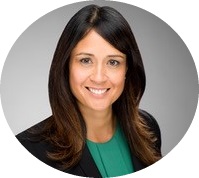 Christina Brito is a skilled attorney who has provided legal guidance to clients in the nonprofit and government sectors. With more than 20 years of legal experience, she has developed an expertise in ethics, risk management, and compliance as an advisor to senior management. She has a proven track record for building strong collaborative relationships to fulfill mission goals. As a long-time volunteer for community-focused nonprofits in the DC Metropolitan area, she has mentored, fundraised, and provided legal representation in pro bono cases. Christina received her Bachelor's Degree at the University of California at Berkeley and her Juris Doctorate at the George Washington University Law School. She enjoys yoga and hiking with her dog and husband. Return to top

Tavares Floyd
is a Civil Rights Attorney and the Founder/CEO of the BeWell Project, an organization, centered on ending systems that limit Black wellness and emphasizing the urgency of protecting folks living on the margins of the margins, including men, women, boys, girls, the gamut of LGBTQA folk, and other minorities.
Tavares is active in the community in various capacities including: serving on the Board of Directors for the Charles Houston Recreation Center as Vice President; Living Legends of Alexandria; Concerned Citizens Network of Alexandria (CCNA) as Secretary; the Debra Denise Smith Foundation; Commissioner with the City of Alexandria's Commission on HIV/AIDS; ECHO Virginia Coalition; Ambassador for the Trevor Project (DC); Vice Chairman of the Board of Governors for the Departmental Progressive Club of Alexandria, and a proud member of Kappa Alpha Psi Fraternity, Inc.
Tavares has served on numerous National Boards, including the NAACP and the Southern Christian Leadership Conference (SCLC). Tavares has also received several awards including being selected as a 2018 recipient of the Alexandria Chamber of Commerce's 40 under 40. Tavares graduated with a Bachelor of Arts from Christian Brothers University, a Philosophy Degree from American, and from Southern University Law Center with a Juris Doctorate. Return to top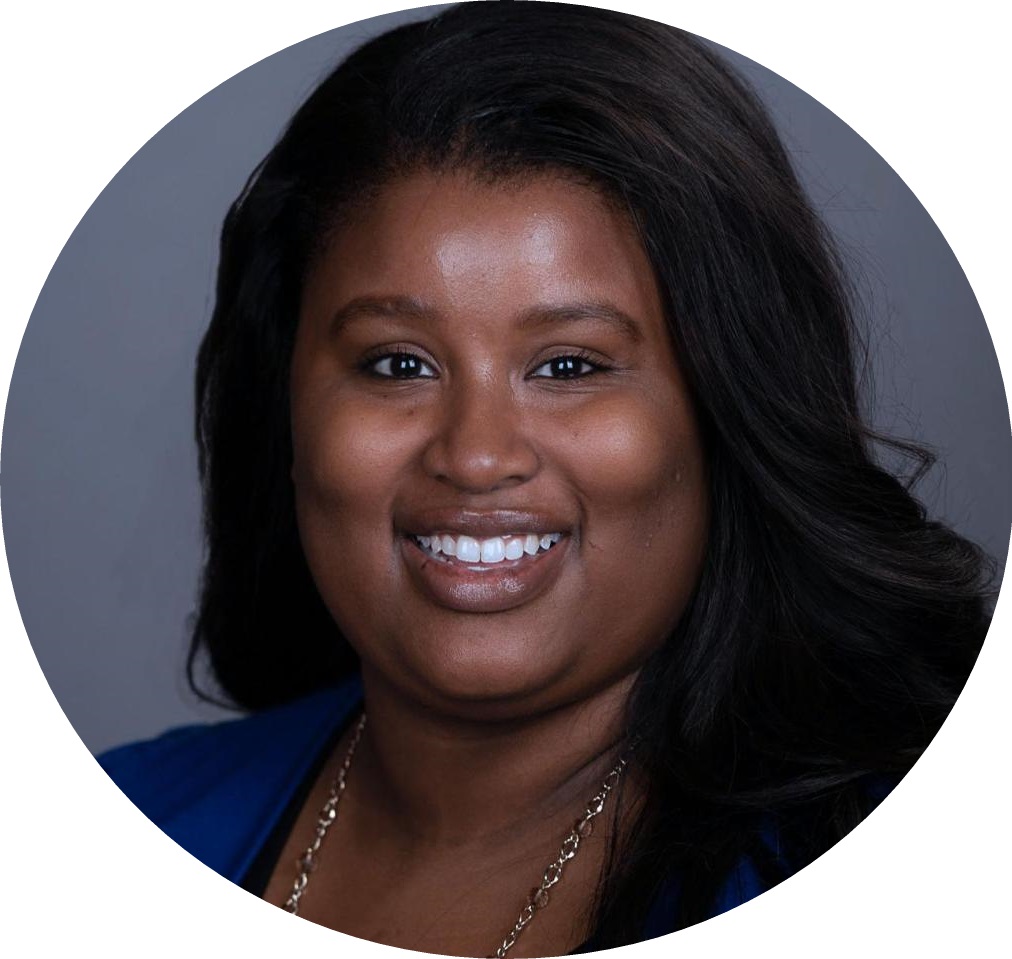 Janelle Hope currently works at Capital One as the Learning and Development lead for the Card Technology team. In this role, Janelle develops strategies to engage and promote enterprise-wide learning strategies on a local level. Prior to joining Capital One, Janelle worked at MGM Resorts where she created and managed multiple learning and development initiatives, including company-wide internship and management training programs. Outside of work, Janelle volunteers her time as a member of the Northern Virginia Urban League Young Professionals, the Howard University Alumni Association, and Zeta Phi Beta Sorority, Inc.
Janelle earned her BBA in Hospitality Management at Howard University. She is pursuing her Master of Professional Studies in Applied Industrial and Organizational Psychology at George Mason University where she sits on the MPS Student Advisory Board, and is a member of the Society of Industrial and Organizational Psychology (SIOP) and Blacks in I/O. Return to top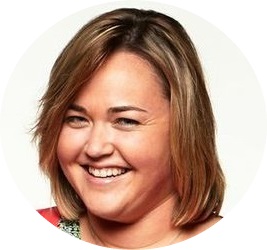 Jackie Huelbig, an Account Lead on Centro's Candidates + Causes team, delivers the digital media expertise and technology that political and issue marketers need to drive action from key constituents. She leads her team to deliver on Centro's goal: to improve the lives of the people behind the campaigns by providing a unified, enterprise-class software and services to simplify digital media operations. Prior to joining Centro in 2011, Ms. Huelbig spent 5 years at Campaign Solutions/Connell Donatelli where she successfully executed paid digital efforts for a variety of races, including John McCain for President and Sen. Lisa Murkowski's successful 2010 write-in re-election campaign. As a result of her efforts, she was named one of Campaigns & Elections' Rising Stars in 2011.

Ms. Huelbig has been a resident in the City of Alexandria for 12 years and has volunteered on the Alexandria Jaycees Board of Directors from 2010-2017. She held a wide variety of leadership positions including President, Chairman of the Board, VP of Membership (twice), VP of Management (twice), and VP of Activation. In 2014 she provided leadership at the state level as the VP of Membership for the Virginia Jaycees.

Ms. Huelbig's awards from the Virginia Jaycees and the Alexandria Jaycees include the VA Jaycees Outstanding Local Officer, VA Jaycees Outstanding Local President, Tucker Watkins Award, Robert "Buz" Schultz Leadership Award, Alexandria Jaycees Life Member and Virginia Jaycees Life Member. Return to top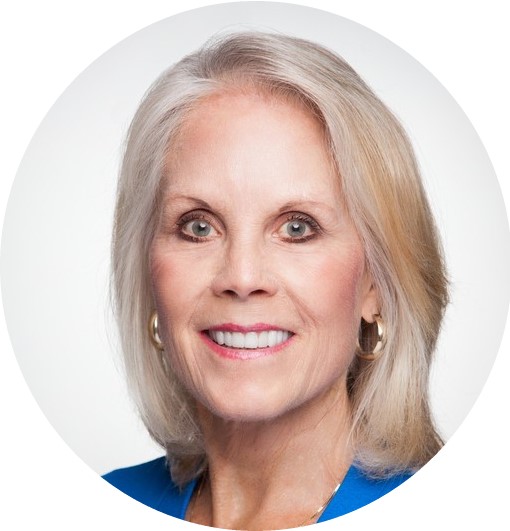 Toni Johnson is an experienced non-profit leader with twenty five years of proven organizational management, including expertise in volunteer leadership, staff development, financial accountability, program implementation, public policy initiatives and brand development. She has been a successful fundraiser with substantial experience driving revenue through donor cultivation, event leadership, corporate giving and government grants. Toni has worked with the American Red Cross, American Diabetes Association, and the American Association of University Women. Some of her professional highlights were organizing and running a Red Cross youth camp for forty youth in Western Samoa, and being the spokesperson for the Red Cross in NYC during 9/11.
Recently retired, she is enjoying time in Old Town with her husband, Terry Johnson, traveling to visit kids and grand-children on the west coast, going to the gym, reading and visiting with friends and family. She believes that volunteers are the heart and soul of all nonprofit organizations, and looks forward to contributing to Volunteer Alexandria as a Board member. Return to top
Morgan Levey is an impact-driven professional with more than ten years' experience in the government and nonprofit sectors. Experienced in managing short and long-term campaigns to increase stakeholder engagement with a proven track record in building successful partnerships with nonprofit and corporate supporters. A proud AmeriCorps Alumnus, Morgan is a champion for national service and volunteerism.
Morgan earned her BA in Communication Arts and History from Linfield University and MA in Political Communication from American University. Return to top
Matt Megary is a Managing Director for Caudron Megary Blackburn Wealth Management Group of Wells Fargo Advisors. With more than 20 years of financial investment experience, Matt advises clients on strategies designed to grow and preserve their assets through investment planning and personalized investment management. Wells Fargo Advisors is a trade name used by Wells Fargo Clearing Services, LLC, Member SIPC, a registered broker-dealer and a separate non-bank affiliate of Wells Fargo & Company

He received his BA in Economics from Rutgers University, where he also served as Team Captain of the Men's Cross-Country and Track and Field teams. In addition, he received his MBA with a concentration in Finance from The Johns Hopkins University.
Before joining Wells Fargo Advisors, Matt was the Director and Regional Executive of Deutsche Bank's Washington, DC region. He was responsible for the region's regulatory supervision as well as its financial success. Prior to taking over Regional Management responsibilities, Matt headed various Product and Services groups at Deutsche Bank including Investment Analytics, Mutual Funds and Retirement Plan Services. In addition, he served on Deutsche Bank's Global Third Party Investment Committee and Recommended Mutual Funds Committee.

Matt and his wife, Betsy are active in the community and stay busy keeping up with their two sets of twins, Emma and Jackson and Kate and Tess. Return to top
Lisa Nirell is the Chief Energy Officer of EnergizeGrowth®. Innovative companies such as Adobe, Gannett, Google, and Hilton hire Lisa to gain fresh insights, formulate new strategies, and launch breakthrough marketing ideas.
Apple evangelist and bestselling author, Guy Kawasaki, says "Lisa will help you truly understand growth strategies." She is also an award-winning FastCompany, Forbes CMO, and CMO.com contributor. Her award-winning books include EnergizeGrowth NOW: The Marketing Guide to a Wealthy Company and The Mindful Marketer: How to Stay Present and Profitable in a Data-Driven World.
With over 30 years of pragmatic corporate experience, Lisa brings cutting-edge strategies and fresh ideas to the stage. She works diligently to tailor sessions to your cultural and audience dynamics, and delivers them in a way that your executive audiences can apply immediately. Return to top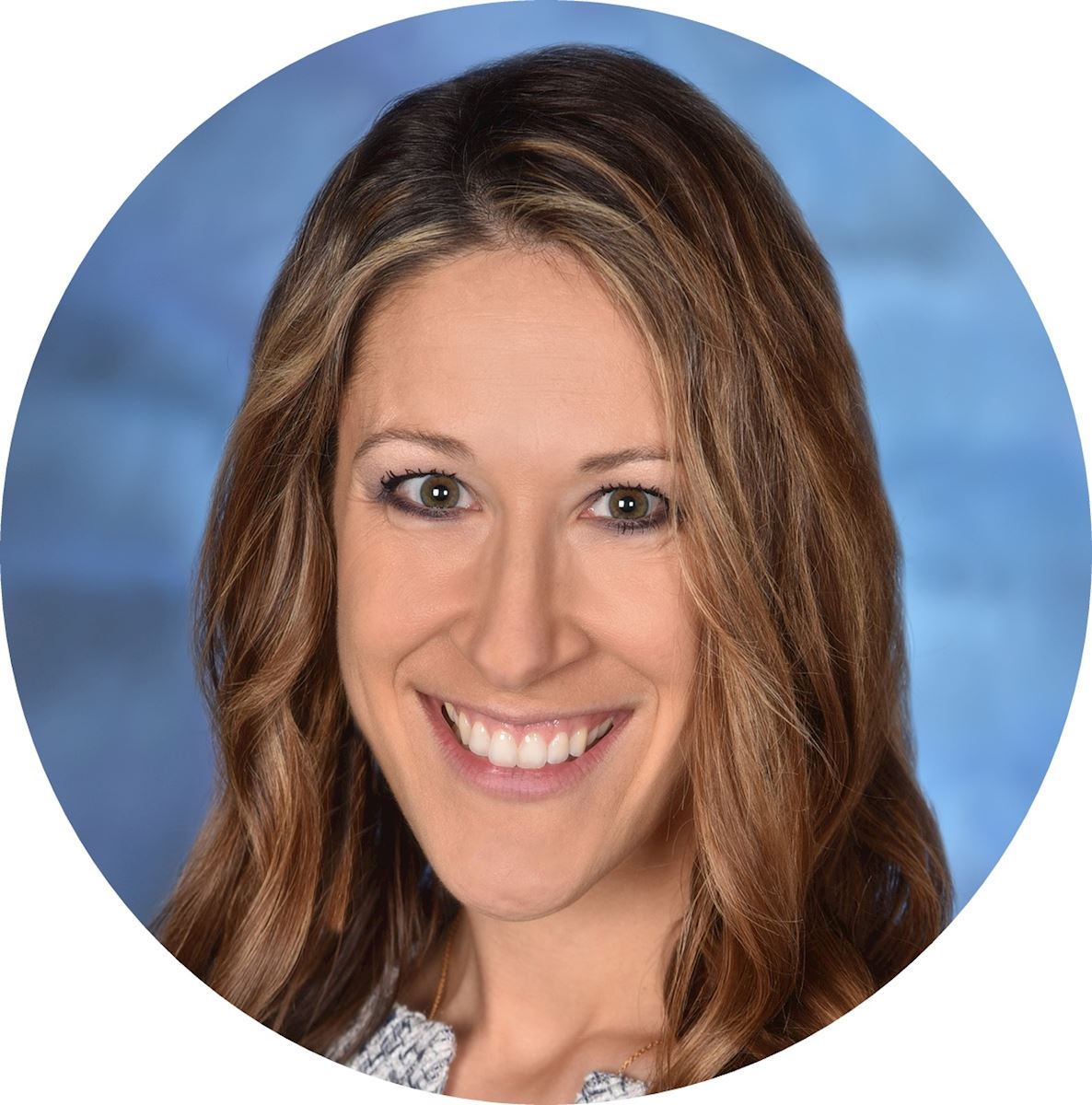 Katie Slattery is a dedicated health care administrator with 16 years of non-profit health system experience and has spent the last 10 years of her career on the senior leadership team at Inova Health System in Northern Virginia. She has extensive expertise in non-profit operations, programmatic growth and development, process improvement and sustainability, team building, people and culture development, strategic planning and finance. Katie earned her Bachelor's Degree from Boston College and a Master of Health Administration from Cornell University prior to completing the Administrative Fellowship at Ochsner Health in New Orleans. Katie is passionate about the impact of mission-centric work on her community and has been honored to help lead response efforts to major events such as Hurricane Katrina and the Covid-19 pandemic.
Katie has been a resident of Alexandria for 10 years and served as a member and Treasurer of the Board of Directors at Alexandria-based non-profit, Friends of Guest House from 2014-2019. Katie was also selected as an Alexandria Chamber of Commerce 40 Under 40 honoree in 2018 and became a Fellow at The Advisory Board in 2019. In her free time, she enjoys spending time outdoors with her husband, two daughters (ages 3 and 6) and rescue dog. Return to top