Our Board
Board Chair: Jackie Huelbig, Account Lead, Centro's Candidates + Causes
Vice Chair: Katie Slattery, Children's National Hospital
Secretary: Janelle Hope, Principal Process Manager, Capital One
Treasurer:Veronica Floyd, Community Outreach Manager, Spectra Credit Union
Members:
Christina Brito, Attorney, Department of Defense
Mary Ann Burnstein, Realtor, Coldwell Banker
Darell Grimes, Middle Grade Educator
Tammy Hettinger, Executive Director, Credit Abuse Resistance Education (CARE)
Kurt Huffman, Executive Director of Community Partnerships and Engagement, Alexandria City Public Schools
Kimberly Koch, Manager, Social Impact, Lockheed Martin
Emmanuel Obe, Business Develop Manager, CommonWealth One Federal Credit Union
Ryan Toro, Vice President of Sales, Sightline Hospitality
Wayne Warner, Owner, GO CPR NOW, LLC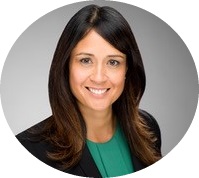 Christina Brito is a skilled attorney who has provided legal guidance to clients in the nonprofit and government sectors. With more than 20 years of legal experience, she has developed an expertise in ethics, risk management, and compliance as an advisor to senior management. She has a proven track record for building strong collaborative relationships to fulfill mission goals. As a long-time volunteer for community-focused nonprofits in the DC Metropolitan area, she has mentored, fundraised, and provided legal representation in pro bono cases. Christina received her Bachelor's Degree at the University of California at Berkeley and her Juris Doctorate at the George Washington University Law School. She enjoys yoga and hiking with her dog and husband. Return to top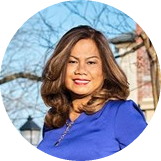 Mary Ann Burstein, a Licensed Realtor in Virginia, has proudly lived in the Northern Virginia area for nearly three decades. Alexandria is her longtime home, and she's an active member of the community. As an experienced residential real estate sales professional, and having personally bought, sold and invested in property, her understanding of the process is in-depth. This, plus her background as a home stager, allows her to capably advise her clients on all fronts, from choosing the right home to designing it to sell.
"I am very passionate about helping people achieve their real estate goals, and always strive to deliver superior service and results. To do so I provide my clients with relevant, timely information, negotiate in their best interest, and work hard to exceed expectations in every single transaction." A big believer in giving back to the community, this volunteer leader for the Northern Association of Realtors serves as a Chair of the NV/RPAC Campaign Committee, and is a member of the Public Policy Committee. Mary Ann also sits on the Board of Directors of WEBA (West End Business Association) in Alexandria, as the 2022 President. Her other charitable efforts have benefited Britepaths, ALIVE, United Communities, Arlington Animal Shelter, Bailey's Crossroads Community Shelter, Arlington Food Assistance Center, NOVA Habitat for Humanity and other local causes.
Free time is spent with her family and friends, visiting wineries, partaking in a book club, and taking classes on real estate, business management, marketing and other topics. Return to top
Veronica Floyd - With over 10 years of non profit experience, Veronica has dedicated her career and personal life towards serving and empowering her community. Currently, Veronica serves as the Community Outreach Manager for Spectra Credit Union where she collaborates with nonprofits throughout the DMV area to coordinate impactful volunteer service projects and charitable initiatives. Veronica has supported and volunteered for organizations and non profits including the National Honor Society, Midnight Golf Program, AmeriCorps Jumpstart, Big Brother Big Sister, Circle K International, Leadership Center for Excellence and the Virginia Sexual and Domestic Violence Action Alliance. After graduating from Howard University with a BA in Finance and George Washington University with a MA in Public Policy with a Concentration in Women's Studies, Veronica furthered her passion for community service through launching her career in Development and Volunteer Management with nonprofit organization Doorways for Women and Families. There, she solely led and cultivated their volunteer program to recruit, supervise and retain a corps of over 100 trained and skilled volunteers. Through her experiences, Veronica sustains operational insight and knowledge of volunteer management and community development to meet the needs of nonprofits' missions and goals.
Return to top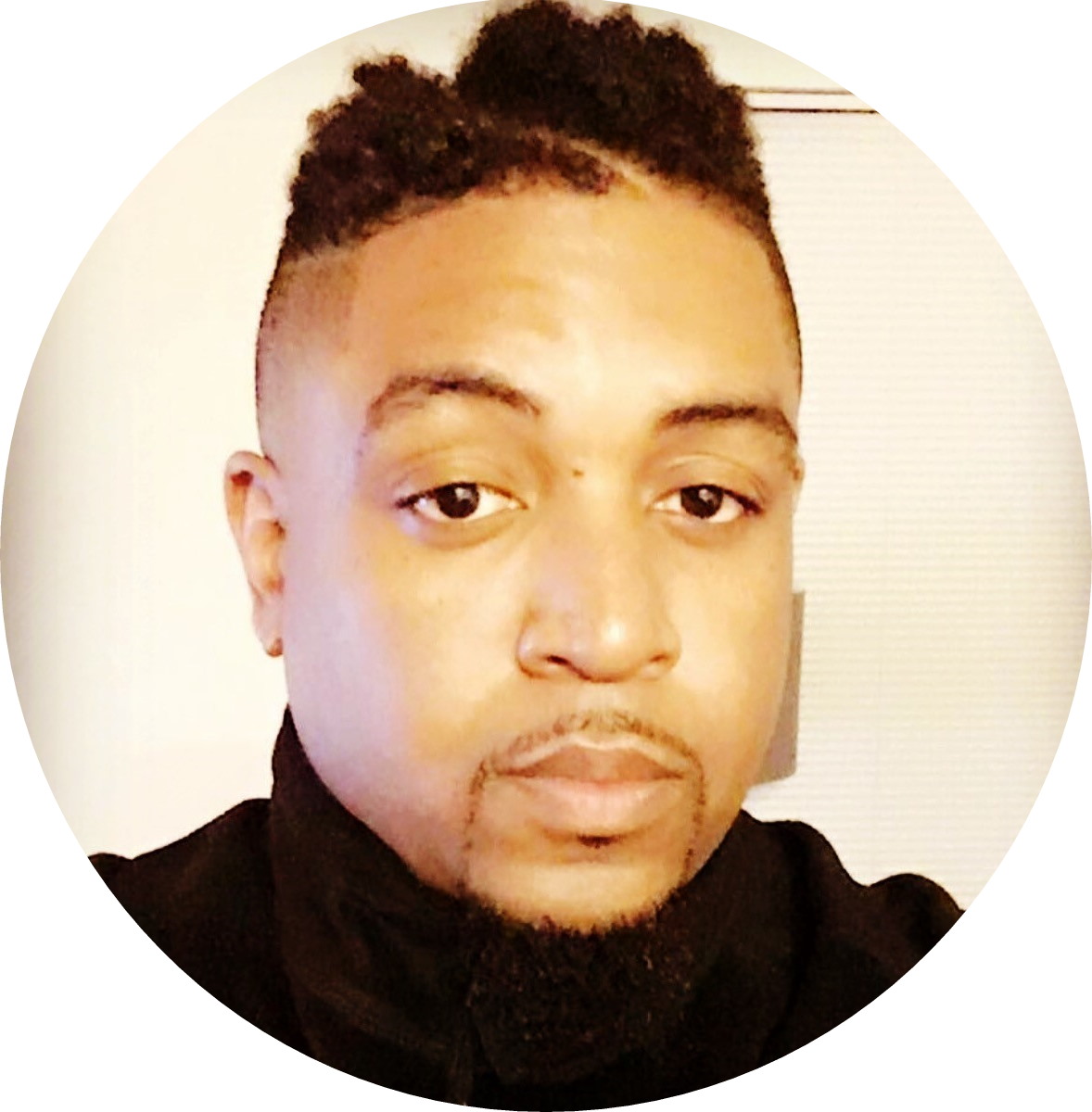 Darell Grimes currently works with Arlington Public Schools as a Testing Coordinator. In this role he performs detailed studies and analysis of confidential student assessment data, as well as written and verbal technical information while creating and managing testing sessions in order for students to complete required State Examinations. Prior to joining A.P.S.. he taught 5th grade with Wake County Public Schools System in Raleigh, N.C. for 5 years. He recently joined the Northern Virginia Urban League of Young Professionals and enjoys working to make his community a better place for all.
Darell is a Cum Laude graduate of North Carolina Central University where he received his Bachelor of Arts in Elementary Education with a concentration in Social Sciences. He is a Magna Cum Laude Graduate of Capella University where he received his Masters of Science in Education with a Specialization of K-12 Studies in Education. Darell would like to attend George Mason in the fall to complete coursework for another Masters in Educational Leadership. Return to top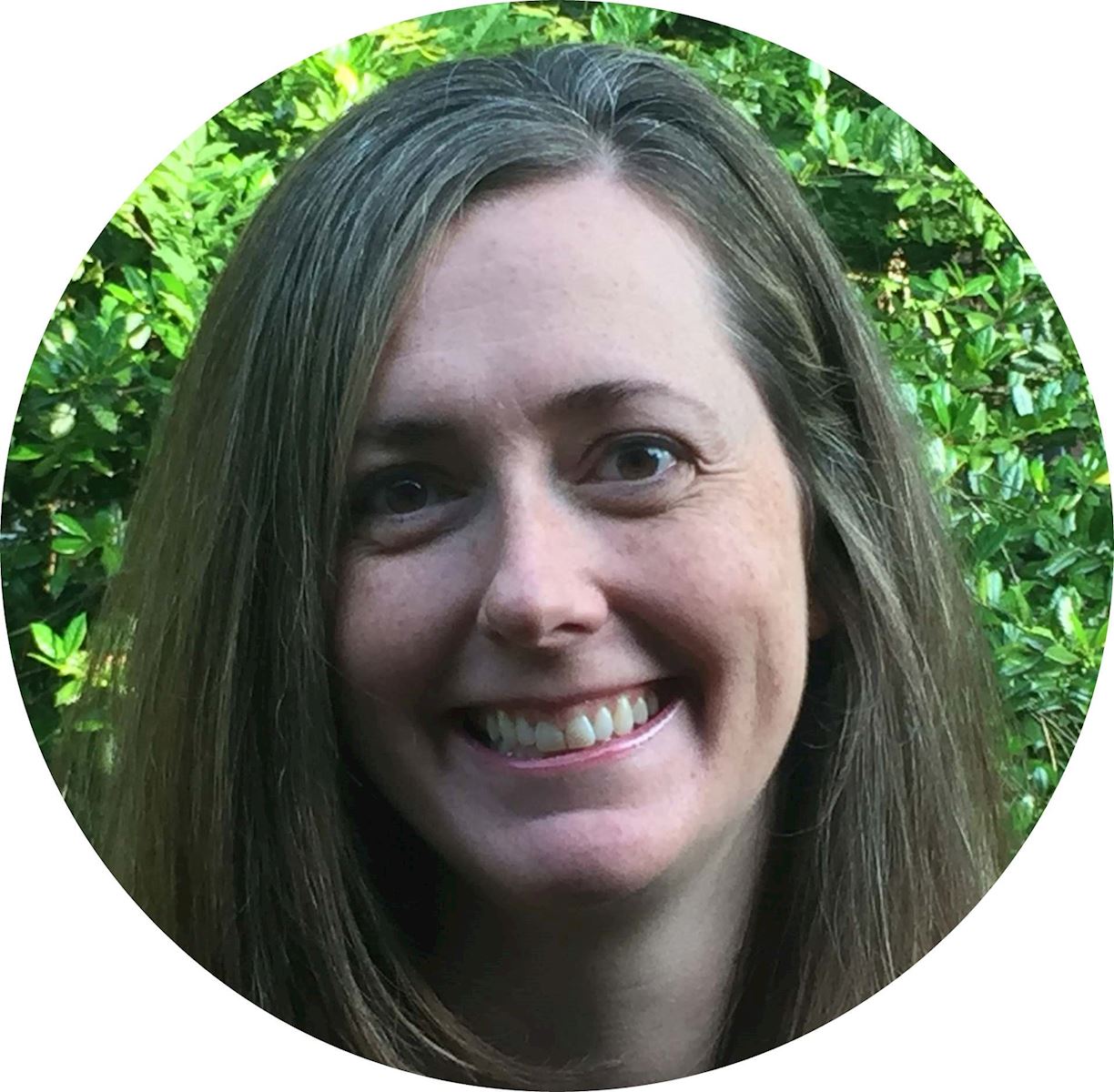 Tammy Hettinger currently serves as Executive Director of Credit Abuse Resistance Education or CARE. Founded in 2002, CARE is a national financial literacy education organization with 50 volunteer run chapters in 35 states, D.C. and Puerto Rico. Volunteers from CARE give presentations to young people across the country to help them understand how to build strong financial futures and avoid being victims of credit traps that jeopardize their ability to meet their goals.
She holds a B.A. in Political Science from the University of Minnesota and a M.S. in Public Policy from University College London. Tammy recently completed her Certificate in Women's Leadership from Cornell University in October 2018. She lives in Alexandria with her husband and two children. Return to top
Anthony "Kurt" Huffman, is currently the Executive Director of Community Partnerships and Engagement for Alexandria City Public Schools. He previously served as a teacher, principal and curriculum coordinator in the Columbus, Ohio area for 20 years and as senior director of school and community partnerships at the Center of Science and Industry for six years. He also taught undergraduate classes at Columbus State Community College and graduate-level courses at Ohio Dominican University.
As part of the Department of School and Community Relations, he oversees all partnerships, the Family Engagement Center (FACE), volunteers, grants, after school programming, community funded facilities projects and community outreach. Huffman is currently on the board for Act For Alexandria and the Children and the Youth and Families Collaborative Commission. He also serves on several committees.
Huffman is a firm believer that in order to truly strive for the success of every student and create a path for lifelong learning, it is essential that all the pieces of a learning ecosystem (home, school, after-school programs and community) work together in alignment and harness the unique contributions of all these components to help our young people achieve at their highest level of potential.
A native Virginian, Huffman resides in Alexandria with his wife and is the father of two grown children. You may see him walking in Alexandria (he is known to walk as much as possible to all the meetings he has throughout the week) and loves to get away on weekends to his family cabin in Berkeley Springs, WV. Return to top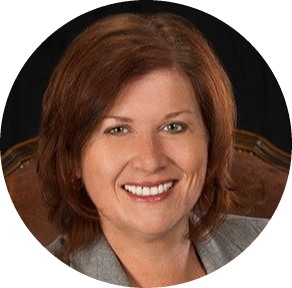 Kim Koch brings 35 years of professional experience in the nonprofit, for profit and government spaces. In her current role she serves at the Manager, Social Impact at Lockheed Martin, managing philanthropic giving and corporate engagement opportunities. She is a purpose-driven leader with experience building and managing client facing programs and services that leverage organizational strengths to drive social impact and value. She has a BA from the University of Wisconsin (Political Science and International Relations) and a Master degree from George Mason University in Public Administration. Kim moved back to the East Coast in 2021 and lives in Alexandria with her three dogs. This is her second time living in the City, having lived here out of college until a big move to Colorado in 2001. She is excited to be back in the area and loves to take advantage of all the area has to offer.
"Serving on the board allows me to not only support an organization whose mission I wholeheartedly support, but also to drive change and engagement in a community I love by bringing the sum total of my skills and experiences in volunteer engagement into play". Return to top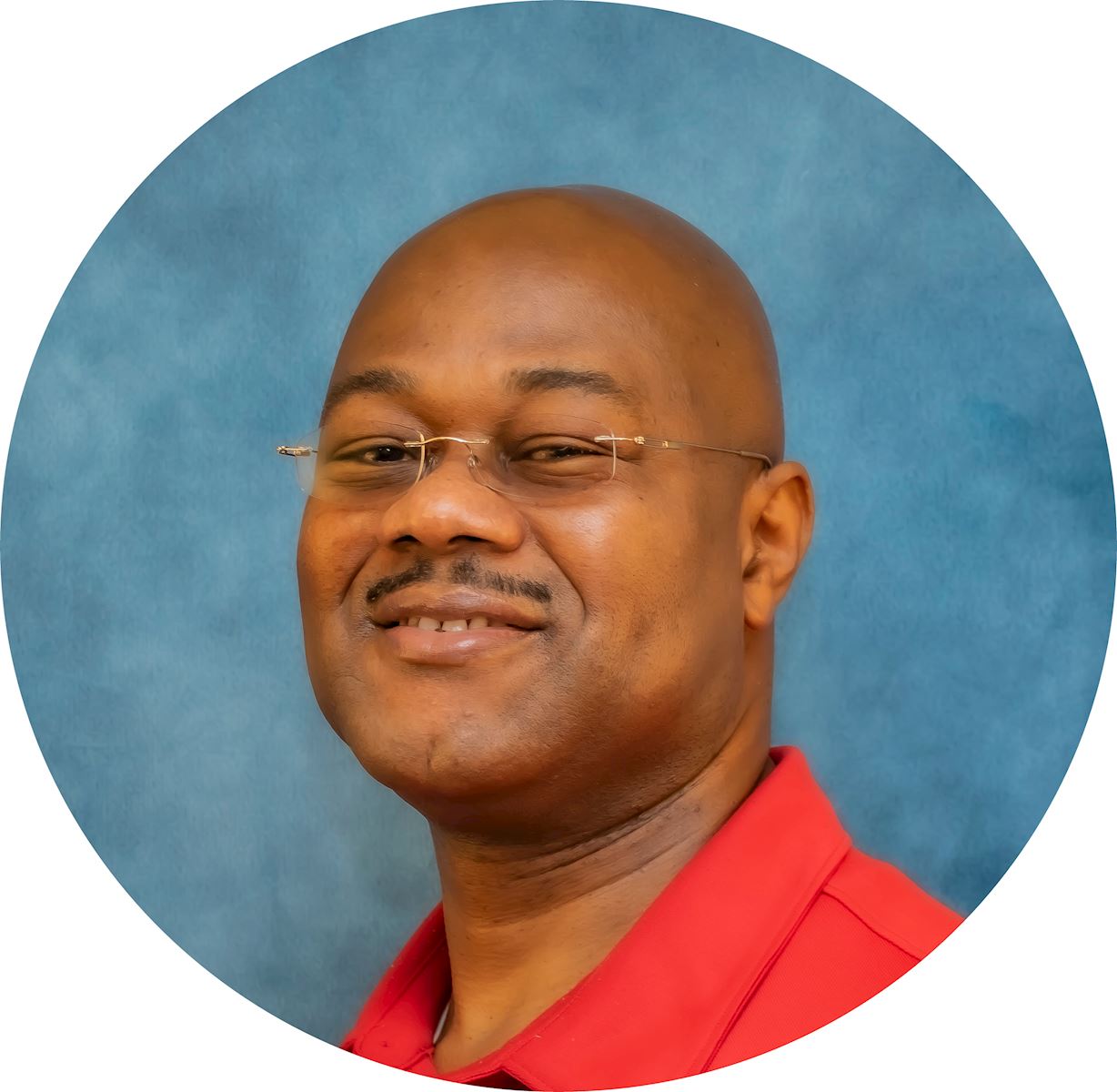 Emmanuel Obe is the Business Development Manager for CommonWealth One Federal Credit Union. He has over 30 years of experience in the financial services industry and currently leads CommonWealth One's business development, financial education and community impact programs. His banking experience expands retail banking, small business banking from roles at PNC Bank, Bank of America, Citibank, M & T Bank and Apple Federal Credit Union.
Emmanuel regularly facilitates webinars and seminars both for work and private interests through non-profit organizations in the community he resides. He is married with two teenage children. He enjoys reading, traveling and relaxing with his family and friends. Born in Washington DC, Emmanuel is of Nigerian descent. He has a BA in Cultural Anthropology and is a Credit Union National Association (CUNA) Certified Financial Counselor.
"I have been a witness to the important and neccessary work that Volunteer Alexandria has been doing in the community over the past few years. I would like to join in these efforts and contribute in any way that I am able". Return to top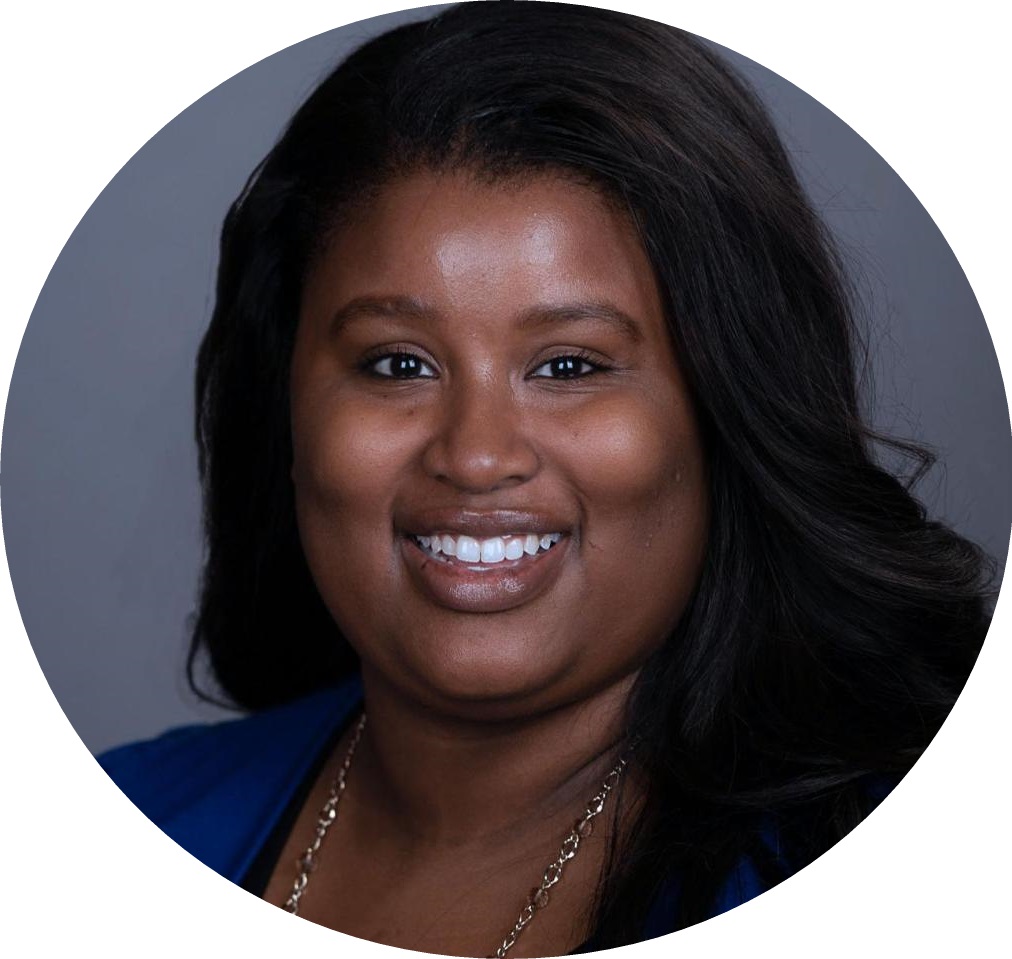 Janelle Hope currently works at Capital One as the Learning and Development lead for the Card Technology team. In this role, Janelle develops strategies to engage and promote enterprise-wide learning strategies on a local level. Prior to joining Capital One, Janelle worked at MGM Resorts where she created and managed multiple learning and development initiatives, including company-wide internship and management training programs. Outside of work, Janelle volunteers her time as a member of the Northern Virginia Urban League Young Professionals, the Howard University Alumni Association, and Zeta Phi Beta Sorority, Inc.
Janelle earned her BBA in Hospitality Management at Howard University. She is pursuing her Master of Professional Studies in Applied Industrial and Organizational Psychology at George Mason University where she sits on the MPS Student Advisory Board, and is a member of the Society of Industrial and Organizational Psychology (SIOP) and Blacks in I/O. Return to top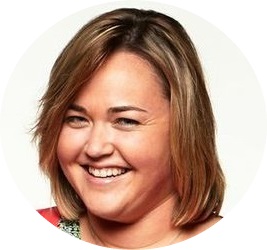 Jackie Huelbig, an Account Lead on Centro's Candidates + Causes team, delivers the digital media expertise and technology that political and issue marketers need to drive action from key constituents. She leads her team to deliver on Centro's goal: to improve the lives of the people behind the campaigns by providing a unified, enterprise-class software and services to simplify digital media operations. Prior to joining Centro in 2011, Ms. Huelbig spent 5 years at Campaign Solutions/Connell Donatelli where she successfully executed paid digital efforts for a variety of races, including John McCain for President and Sen. Lisa Murkowski's successful 2010 write-in re-election campaign. As a result of her efforts, she was named one of Campaigns & Elections' Rising Stars in 2011.

Ms. Huelbig has been a resident in the City of Alexandria for 12 years and has volunteered on the Alexandria Jaycees Board of Directors from 2010-2017. She held a wide variety of leadership positions including President, Chairman of the Board, VP of Membership (twice), VP of Management (twice), and VP of Activation. In 2014 she provided leadership at the state level as the VP of Membership for the Virginia Jaycees.

Ms. Huelbig's awards from the Virginia Jaycees and the Alexandria Jaycees include the VA Jaycees Outstanding Local Officer, VA Jaycees Outstanding Local President, Tucker Watkins Award, Robert "Buz" Schultz Leadership Award, Alexandria Jaycees Life Member and Virginia Jaycees Life Member. Return to top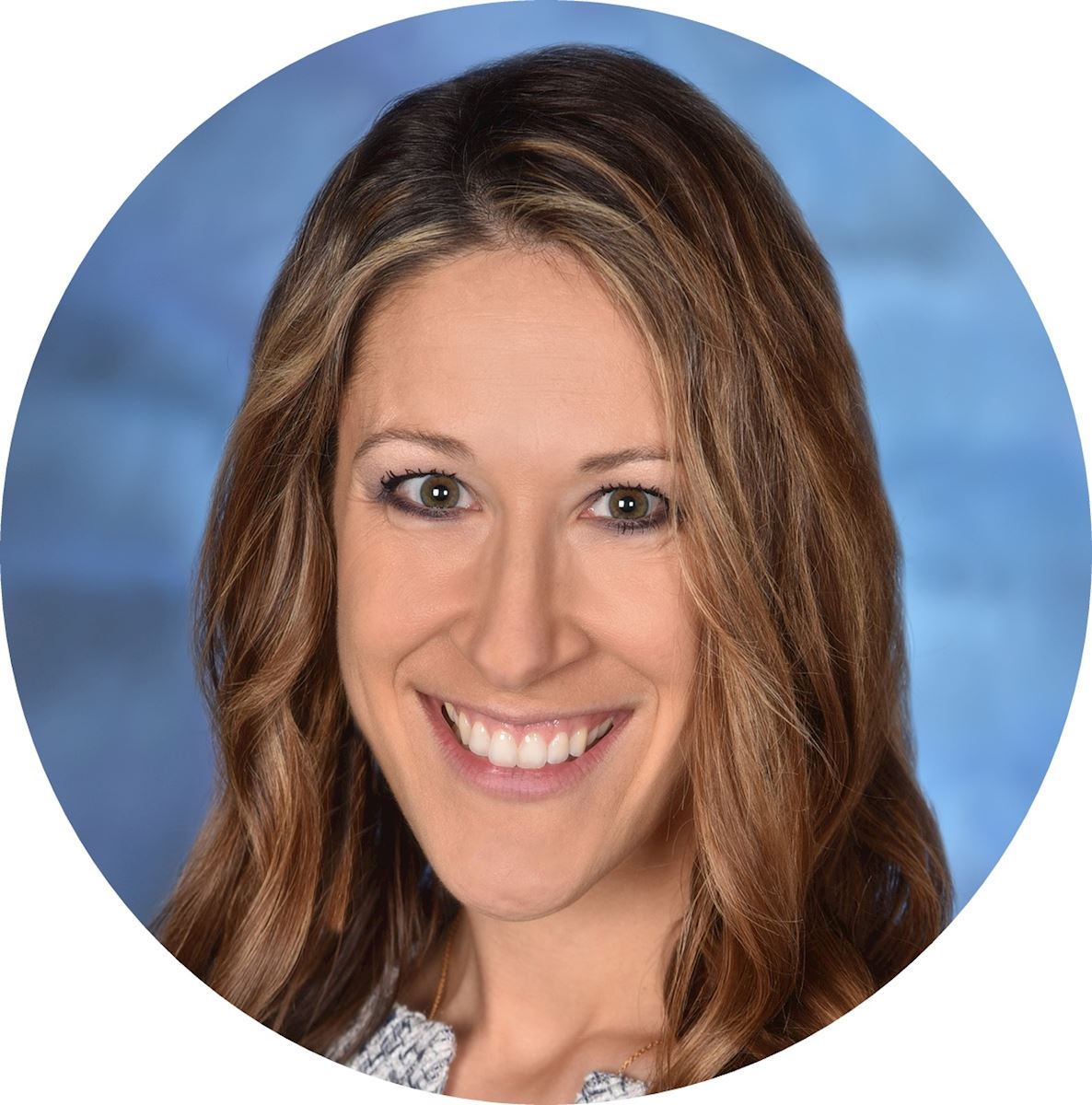 Katie Slattery is a dedicated health care administrator with 16 years of non-profit health system experience and has spent the last 10 years of her career on the senior leadership team at Inova Health System in Northern Virginia before moving into the Executive Director role at Children's National Hospital. She has extensive expertise in non-profit operations, programmatic growth and development, process improvement and sustainability, team building, people and culture development, strategic planning and finance. Katie earned her Bachelor's Degree from Boston College and a Master of Health Administration from Cornell University prior to completing the Administrative Fellowship at Ochsner Health in New Orleans. Katie is passionate about the impact of mission-centric work on her community and has been honored to help lead response efforts to major events such as Hurricane Katrina and the Covid-19 pandemic.
Katie has been a resident of Alexandria for 10 years and served as a member and Treasurer of the Board of Directors at Alexandria-based non-profit, Friends of Guest House from 2014-2019. Katie was also selected as an Alexandria Chamber of Commerce 40 Under 40 honoree in 2018 and became a Fellow at The Advisory Board in 2019. In her free time, she enjoys spending time outdoors with her husband, two daughters (ages 3 and 6) and rescue dog. Return to top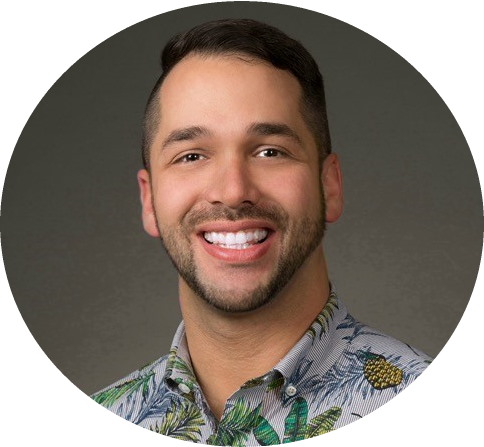 Ryan Toro, a 16-year veteran in the hospitality industry, currently serves as Vice President of Sales for Sightline Hospitality. In this position, he works directly with property-based Directors of Sales and sales teams to implement sales strategies to continually improve market share and profitability. He supports a diverse portfolio of hotels all over the country from Honolulu, HI to Long Island, NY. The development, career growth, and mentorship of his sales teams is one of the things Ryan is most passionate about in his role.
Ryan began his hospitality career while attending Texas A&M University, as a Front Desk Agent at the Hilton College Station. He would eventually transition into the sales discipline and has had the opportunity work in some of the country's top markets- including Denver, Washington DC, and Honolulu. Additionally, Ryan has had the privilege to work for some of the industries leading hotel companies such as Sage Hospitality, Hyatt Hotels & Resorts, Hilton Corporation, OTO Development, and Highgate Hotels.
Ryan, his spouse Mark, and their dog have recently relocated back to Alexandria after spending four years in Honolulu, HI. Return to top
Herbert "Wayne" Warner, the owner and operator of GO CPR NOW LLC, a local company that delivers critical cardiopulmonary resuscitation (CPR), AED, First Aid and Emergency training & certification for families, local industry / security and for healthcare providers. The chief goal at GO CPR NOW is to train as many people as possible so that the community can have a capable lay rescuer force to respond to immediate emergencies and so that families can help themselves in a time of emergency. GO CPR NOW was started due to a family incident that was helped with CPR. He is a loving husband and father of two lovely children.
In addition, he is an Information Technology Security Consultant providing systems, security and networking support for private clients, public and Government agencies.
Mr. Warner has been a resident in the City of Alexandria for 10 years and has volunteered on the Alexandria Jaycees Board of Directors from 2013-2015. He held a wide variety of leadership positions including President, Chairman of the Board and VP of Communication. In 2014, he organized a PMI Project Manager training for the Jaycees within the local area, State, and family members at a below industry cost in which 75% of participants achieved a PMP certification.
Mr. Warner's awards from the Virginia Jaycees and the Alexandria Jaycees include the VA Jaycees Outstanding Local Officer and VA Jaycees Outstanding Local President. Return to top