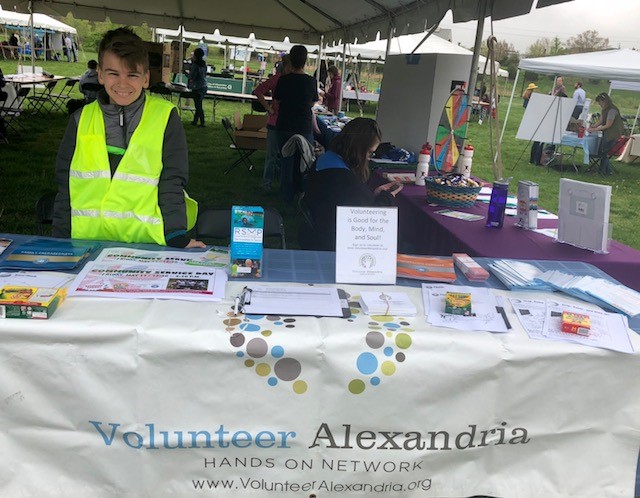 "Prepared, Not Scared." Volunteer Alexandria is the lead agency that educates and prepares Alexandria's residents, schools, organizations and businesses for all hazards such as natural disasters and terrorist attacks. In partnership with the City of Alexandria's Office of Emergency Management, we raise awareness, recruit, train and manage volunteers to be prepared and respond during these events. In the event of an emergency, we run a Volunteer Reception Center, which provides a central location where volunteers can go to assist with disaster recovery.
Sign up for an orientation to learn more about emergency preparedness and how you can help. Register online.
Make a plan TODAY- check out next steps.
Take a "Until Help Arrives" class to learn how to save lives. Classes are being several time per month. Register online.
Winter Weather Preparedness - While the area has enjoyed good weather so far, and even a relatively mild winter last year, we can't assume our luck will last indefinitely. Now is the time to prepare for the coming winter weather to ensure you, your family, and your home are ready for whatever the season may bring.
The most important step in preparedness is staying informed. Sign up for Alexandria eNews or other alerts for information about developing weather threats in your area, and make provisions in case your connections are cut off or electricity is out for a prolonged period.
Simple Family Preparedness is an excellent resource for well-researched, easy-to-understand articles and information and step-by-step guides to help busy families prepare for winter weather, everything from cleaning gutters and learning how to shut off water mains to checking supplies of batteries, food, and water, to treating your snow shovel with WD-40 to make shoveling easier! Click HERE for actions you can begin now while you have time, so that in the case of a storm or severe weather event you will be as prepared as possible to mitigate the effects of or survive the incident.
For more information and questions, email us at emergencyresponse@volunteeralexandria.org.