Find a volunteer opportunity
Every day, more than thousands of people in Alexandria struggle to afford basic necessities. The COVID-19 pandemic is exasperating these existing needs and creating unparalleled demands on the organizations that serve vulnerable populations. Organizations heavily rely on volunteers and in order to honor our commitment to support you, a Care for Community Page was created to list current volunteer opportunities and in-kind needs. Volunteer Alexandria has mobilized close to 4,000 volunteers since March to respond to the pandamic.
We all need to do our part to stop the spread of COVID-19 and protect our community. Not everyone is eligible to volunteer in person. Our first priority is keeping volunteers and their families safe during this public health crisis. Before volunteering, it is paramount to review the Volunteer Guidelines.
We are "on the front lines" and our core mission at Volunteer Alexandria does not and cannot stop. Please consider donating to support us during this situation as we continue to help our community."Knowing it was helping local families since need is so great right now", volunteer.
Check out our NEW clips from volunteers - Thomas, Zayda, Ann, Lydia, etc.
Emergency Response Donors - Thank you to the companies below and the many individuals who have stepped up!
Caudron Megary Blackburn Wealth Management Group | Covanta
Alexandria Toyota | anna jaeger photography, llc | Campaign Solutions | Commonwealth One Federal Credit Union | David Harris Federal Professional Solutions | Leslie Platt | NAIOP Northern Virginia
Burke & Herbert Bank | Gay Introcaso | IDI Group Companies | John Marshall Bank | King Street Wireless | Robert Reese | Tech Painting Company The Seward Group | Tracey Mustacchio
In-kind Supporters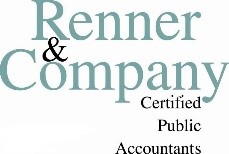 Affordable Signs & Banners | Alexandria Living Magazine | alxCommunity | Hudson Studio | The Zebra Press
---
Volunteer Alexandria inspires and mobilizes people, six years and older, to volunteer for a stronger Alexandria community. Our Volunteers are a powerful force for solving community problems, and are essential for a healthy, productive, and engaged community.
I'm ready to join the team and volunteer - Join TODAY!
I like to learn a bit more about becoming a volunteer - click HERE.
To learn more about Volunteer Alexandria click on the Meet Volunteer Alexandria, link to watch a short video. This video was created by volunteer Abdul Khan, a TC Williams student. Thank you!
Our program is supported by The Morris and Gwendolyn Cafritz Foundation.
Please wait...
Most activities are suspended due to COVID-19 but weren't updated
---
©2017 Volunteer Alexandria, an affiliate of the Global Network | All rights reserved