ASCEND Alexandria is a program started by 2 former Alexandria City High School students who dedicated their time to fight climate change and educate the community. This community program is a program of Volunteer Alexandria that specifically focuses on informing, educating, encouraging, and recruiting volunteers to help out with our many initiatives around the city. We want to be able to give back to the community by cleaning it up, and building a city of people who care about the environment.
Our goals include cleaning up the city by picking up trash while also teaching our community on the importance of being green and doing our part to reduce the impacts of climate change. This organization will schedule bimonthly clean ups around Alexandria, and we will encourage Alexandria City High School students, parents, and other members of our community to volunteer, donate, and spread the word. We want to build a long term organization that will continue on even after the leaders of Ascend Alexandria graduate. The best way of doing this is to inform the public, mainly the youth in our city and schools, and encourage them to continue on this program after we have left.
This program is sponsored by Covanta Alexandria, whose mission is to build a safer, cleaner, more prosperous world by ensuring no waste is ever wasted. "The Covanta Alexandria team is excited about the opportunity to sponsor ASCEND, a youth led group focused on addressing climate change, which helps us reach such a critical demographic and advance our objective of educating the community about environmental stewardship and energy recovery. Covanta is committed to engaging with and supporting the communities in which we operate. Our support of Volunteer Alexandria and ASCEND promotes that mission." Lucas M Dushac, Facility Manager

Express interest and learn more about this program and future volunteer opportunities HERE.
Upcoming Projects:
Please stay tuned
Previous Projects:
On Saturday, April 23, ASCEND marked drains near Alexandria City High School and Chinquipin Recreation Center. This project was aimed at reducing harmful waste going into the storm water infrastructure. This was the first time ASCEND teamed up with the Department of Transportation & Environmental Services.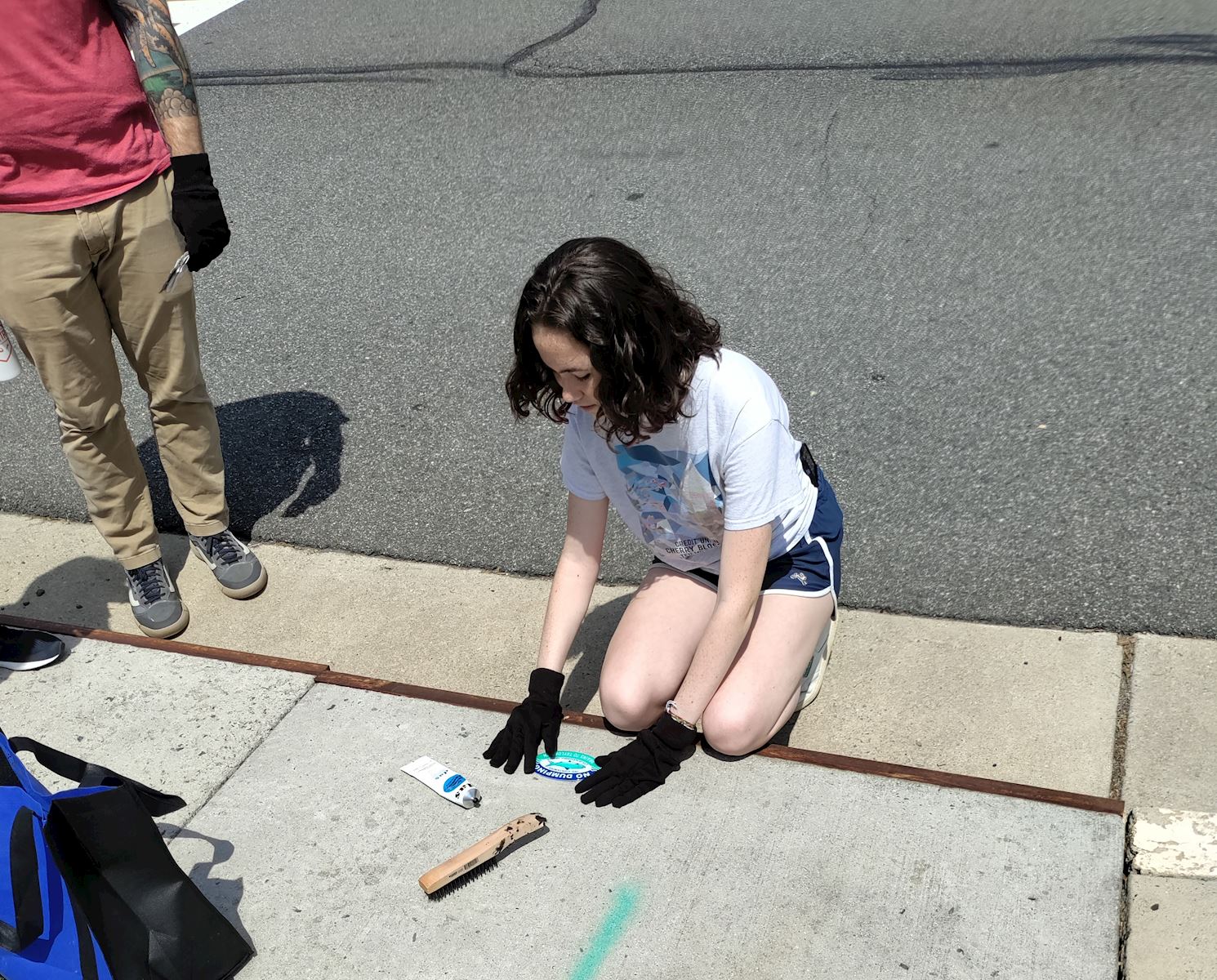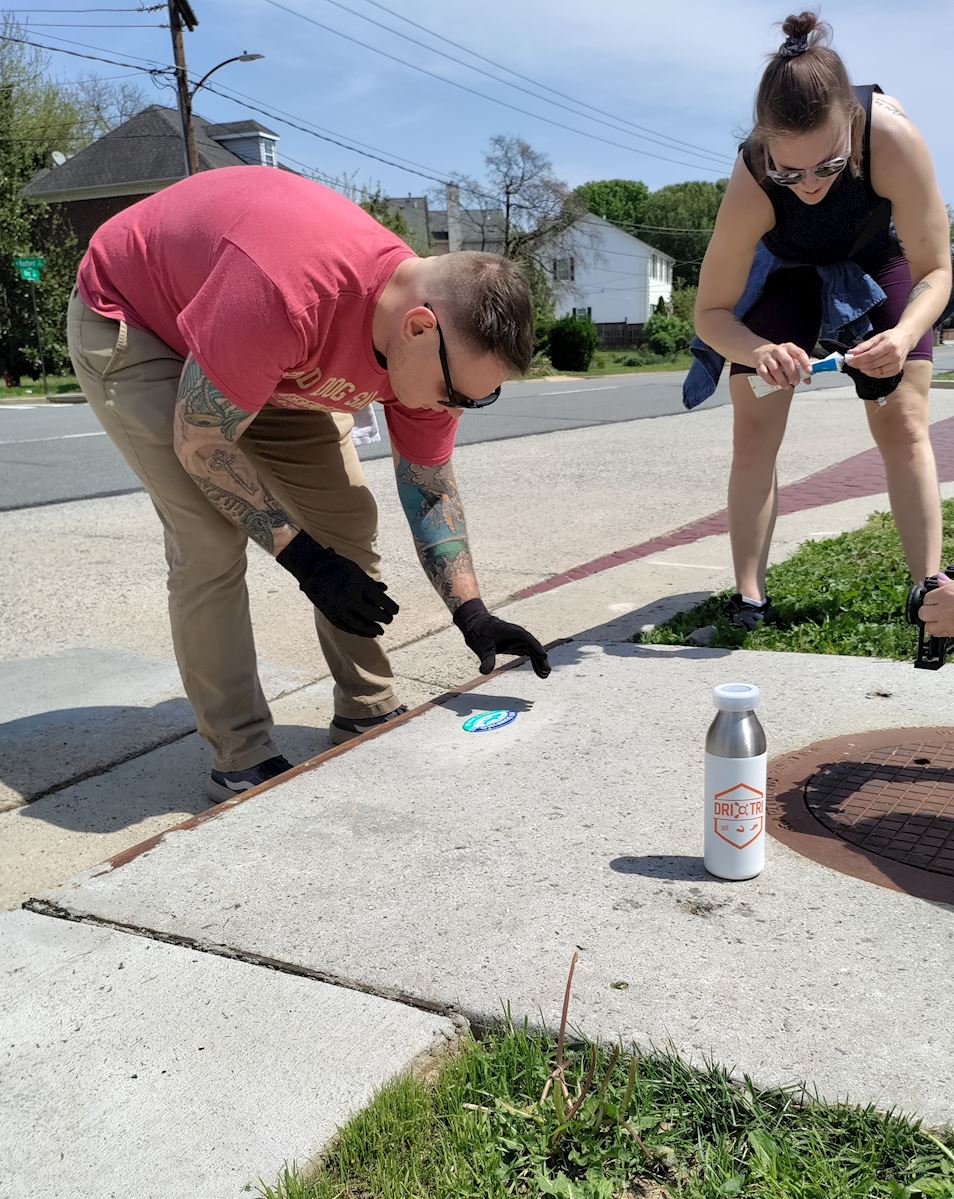 ASCEND Alexandria partnered with the National Park Service to help restore Daingerfield Island on Saturday, November 6, 2021, collecting 10 bags of trash.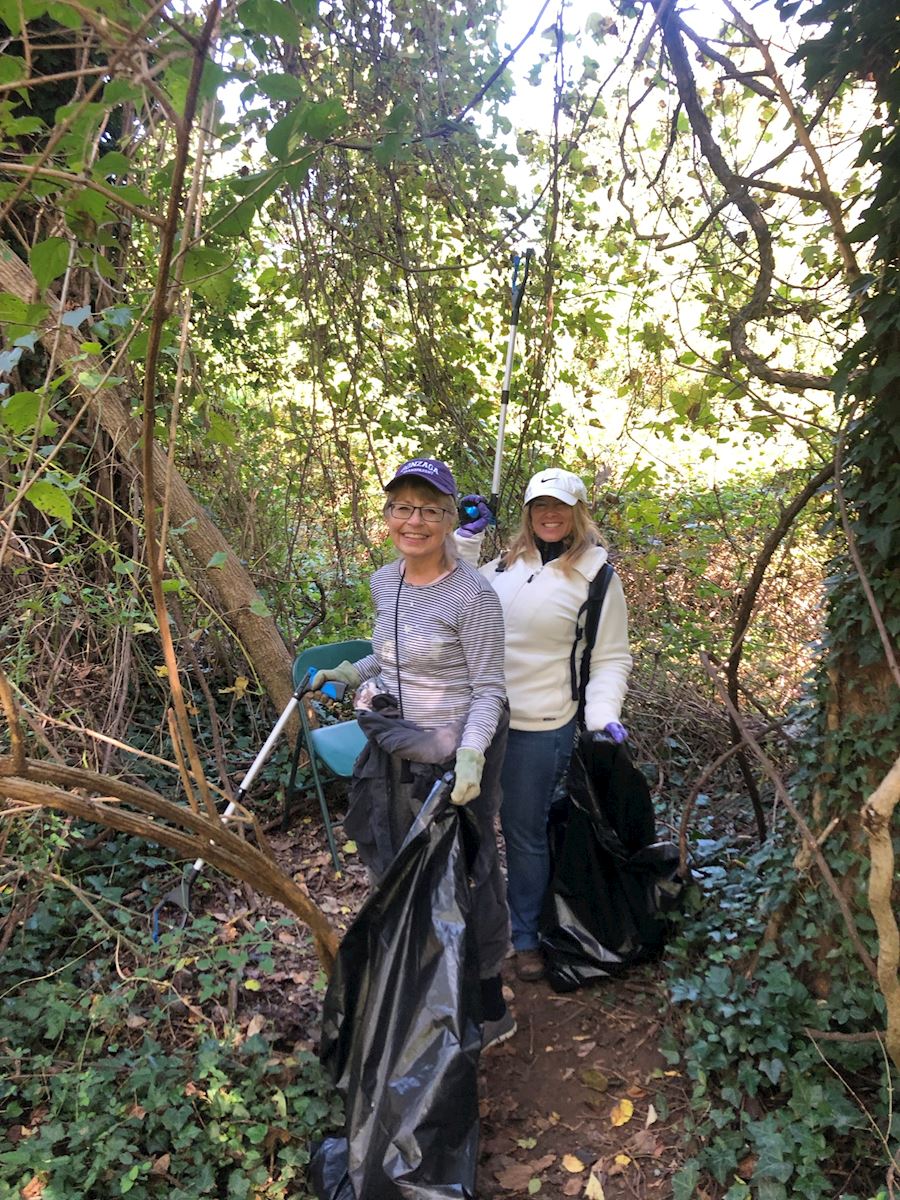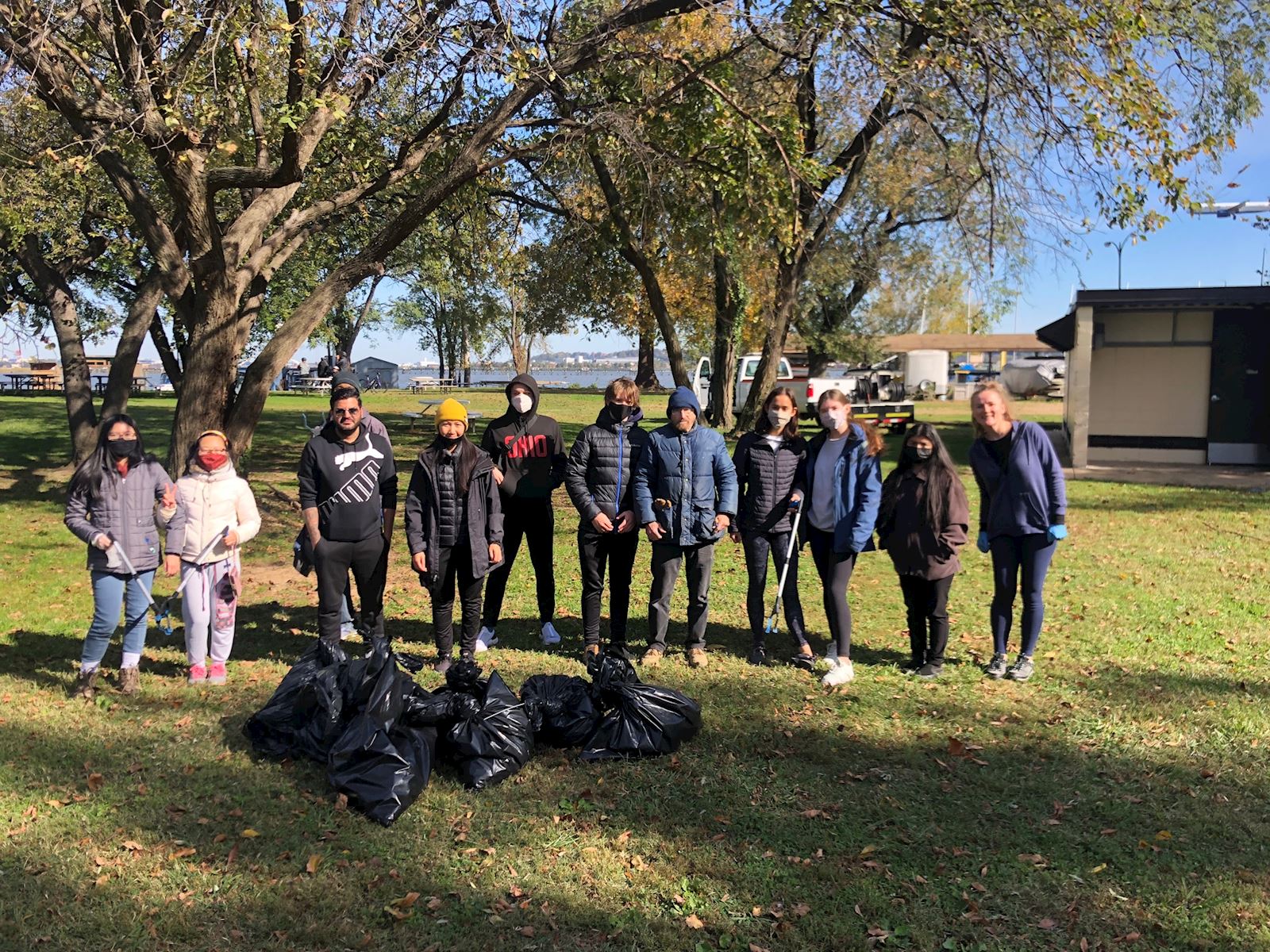 In April (4/10/21), volunteers helped clean up Four Mile Run Park on Saturday morning. They picked up a dozen bags of trash, collecting boxes, beverages, and other waste.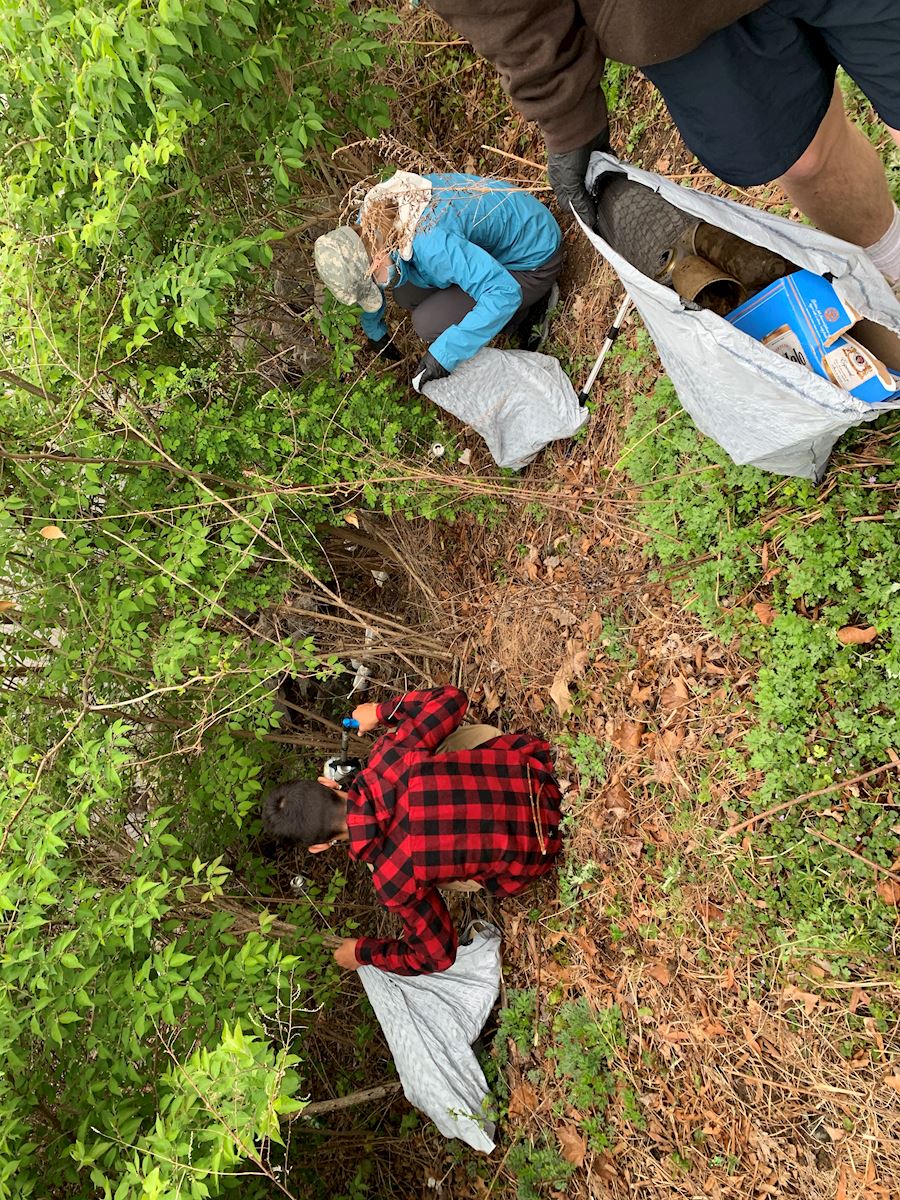 On MLK Day, ASCEND continued the call of service from Dr. King as we engage in service to the community on this National Day of Service. Eleven volunteers helped clean up South Reynolds Park on Monday morning. They picked up at least 15 bags of trash, collecting tires, car batteries, and garments.
On Family Volunteer Day, ASCEND hosted a morning cleanup at Stonegate Scenic Easement and led a workshop to create reusable bags on November 21, 2020. Ten volunteers helped beautify the Stonegate Easement at the West End, picking up 11 bags of trash. During the afternoon, an additional 10 volunteers learned how plastic effects waterways, the importance of recycling, and created their own reusable bag out of t-shirts.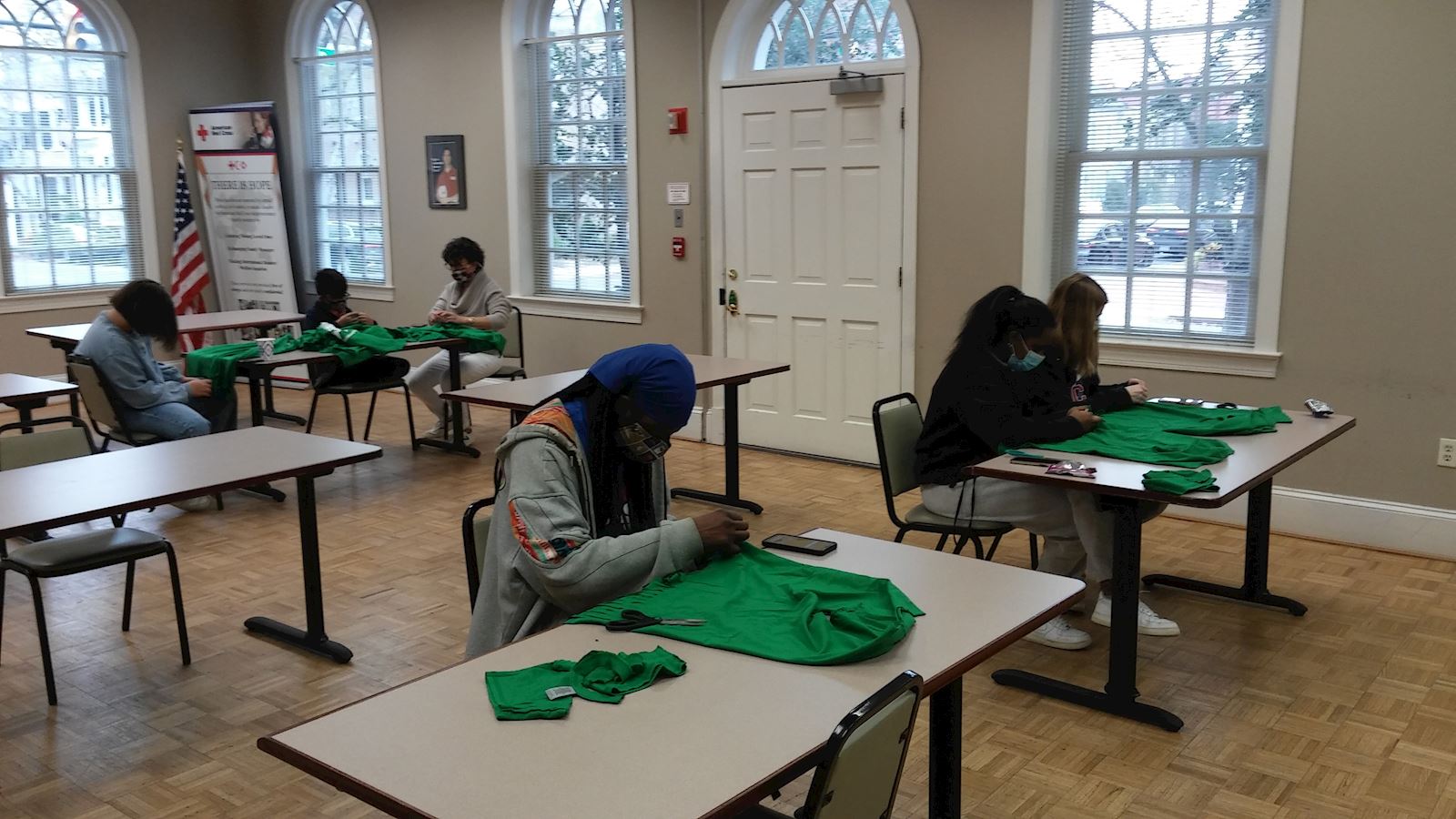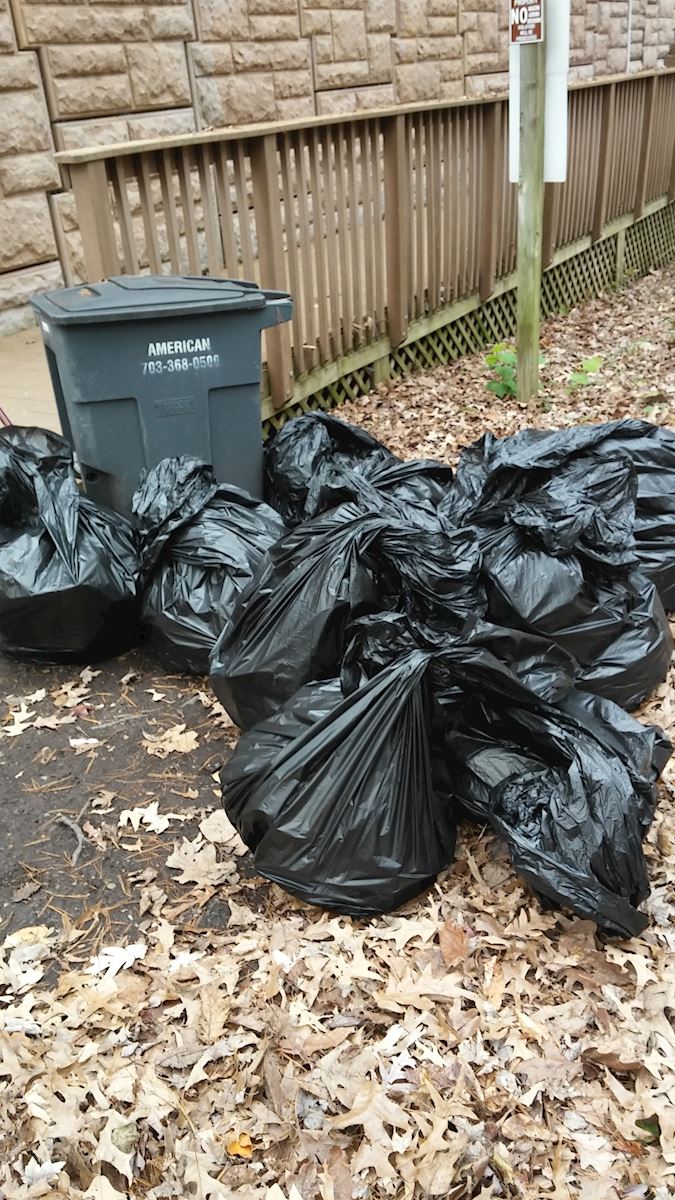 Make a Difference Day - Dangerfield Island Park Clean-up. A dozen volunteers picked up 26 bags of trash alongside the George Washington Memorial Parkway. ASCEND's first ever event was done in partnership with the National Park Service.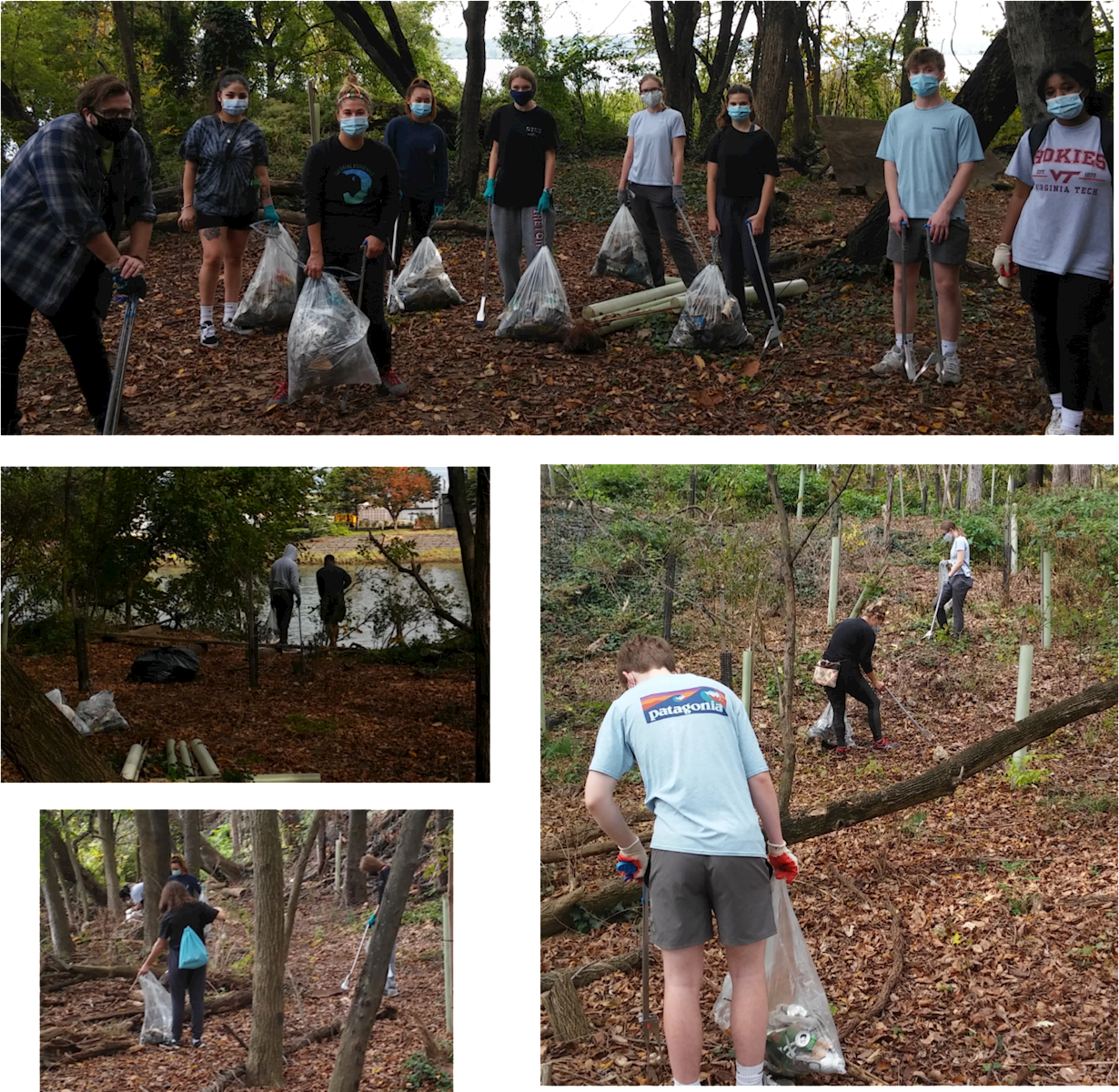 Ian McDonough - I became interested in the fight against climate change at a young age, and I believe encouraging and educating the community about our organization will foster a network of community-minded individuals. At TC Williams, I am involved in multiple environmentally-based clubs such as Community United for Renewable Energy that aim to make TC a "greener" place. I am also a leader in community service clubs such as Key Club that participates in environment initiatives throughout the community. Ian now attends Clemson University.
Fatima Eldawah - Throughout my time in school, I have always been interested in the environment and what we can do to help it. I join marches and protests, and have helped in organizing protests to raise awareness about climate change in the D.C area. I wanted to form this organization to provide opportunities for civilians to participate in the fight against climate change, and offer educational opportunities about the environment and problems we face. Fatima now attends Virginia Tech.