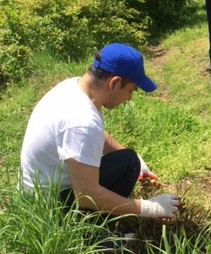 The Alternative Community Service Program is for those that are required by the court to complete community service as part of their sentence, referred by their attorney or probation officer to complete community service before their court date, or paying off court costs with community service.
Volunteer Alexandria follows these procedures for every Community Service Client and Volunteer:
Complete the form: The first step is for you to complete the online form, which will be sent to the program manager. This form will be used for your interview. Click HERE to complete the form.
Schedule an Interview: We ask that clients schedule an interview to meet with the ACS Manager by calling 703-836-2176. Interviews are scheduled Monday thru Friday, between the hours of 8:30 am and 4:00 pm. In certain cases, interviews may be scheduled outside of those hours. Clients must be available for an interview; we will not place clients unless they are interviewed in person.
Interview: The interview lasts for approximately 30 minutes and covers the client's history of charges, work experience, skills, interests, availability, living situation, and access to transportation. Clients will receive a checklist of roles and responsibilities and Program Guidelines. Clients are asked to bring any pertinent paperwork from the court or attorney, a photo ID, and the placement fee.
Placement: Placements are made based on information provided by the client in the interview and, when applicable, by referrals from probation officers. Factors that contribute to the placement include charge, transportation, availability, skills, and experiences. Additional placements may be necessary when an individual is not able to complete his/her hours at their original worksite.
Tracking and completion: Once the volunteer hours are met, no later than three business days before the assigned court date, the site supervisor will fax or email the recorded hours to Volunteer Alexandria. When received, Volunteer Alexandria will verify the number of hours worked with the site supervisor and provide a completion letter to the contact person and court listed on the intake form, as well as to the client.
---

For the current fee structure, please click here.