First Food Drive was a Success!
Thirty eight different collection locations throughout the city participated in the first community-wide food drive, hosted by VolALX. Individuals, groups, and businesses came together to help Alexandrians. The drive was able to amass more than 25,000 pounds over the course of the month and all of the items collected were donated to ALIVE!'s food program to directly benefit members of the Alexandria community in need of food assistance. "At Ting, we firmly believe in the power of giving back. We're thrilled to support Volunteer Alexandria and this year's food drive! It's been truly remarkable to see the community come together to stock the ALIVE! warehouse with food," says Nicole McNally, Ting Internet. Elizabeth Murphy, a volunteer stated, "Being involved has been a great opportunity for me to help local families that are struggling with food insecurity during the summer months. The response from our community has been wonderful and I enjoyed meeting these caring groups and stocking the shelves so that no one will have to go without."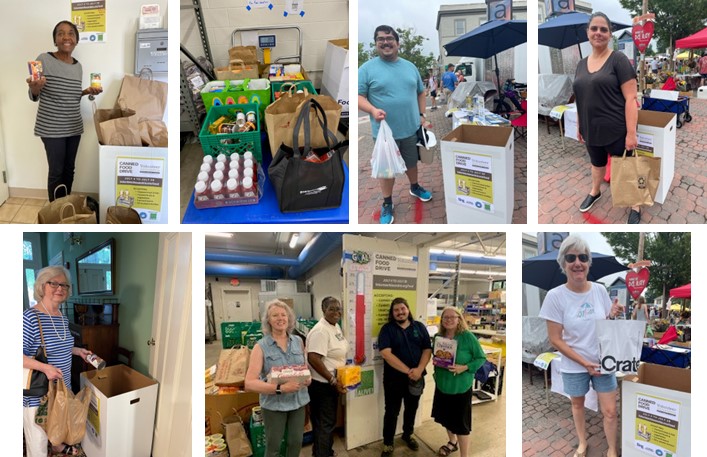 The success of the drive could not have been achieved without the support of sponsors like the City of Alexandria, Ting Internet, Fitness Together, Passport Auto Group, and the Rotary Club of Alexandria Central (RCoAC). Their sponsorship of this drive was instrumental in getting promotional materials off the ground and funding collection boxes. "It's been an honor to participate in the first annual VolALX food drive. Our Fitness Together community has been incredible and we are grateful to help uplift and support the Alexandria community. We can't wait for the next one!" says Nicole Bhatt from Fitness Together. Partners who made this happen.