Toy and Book Suggestions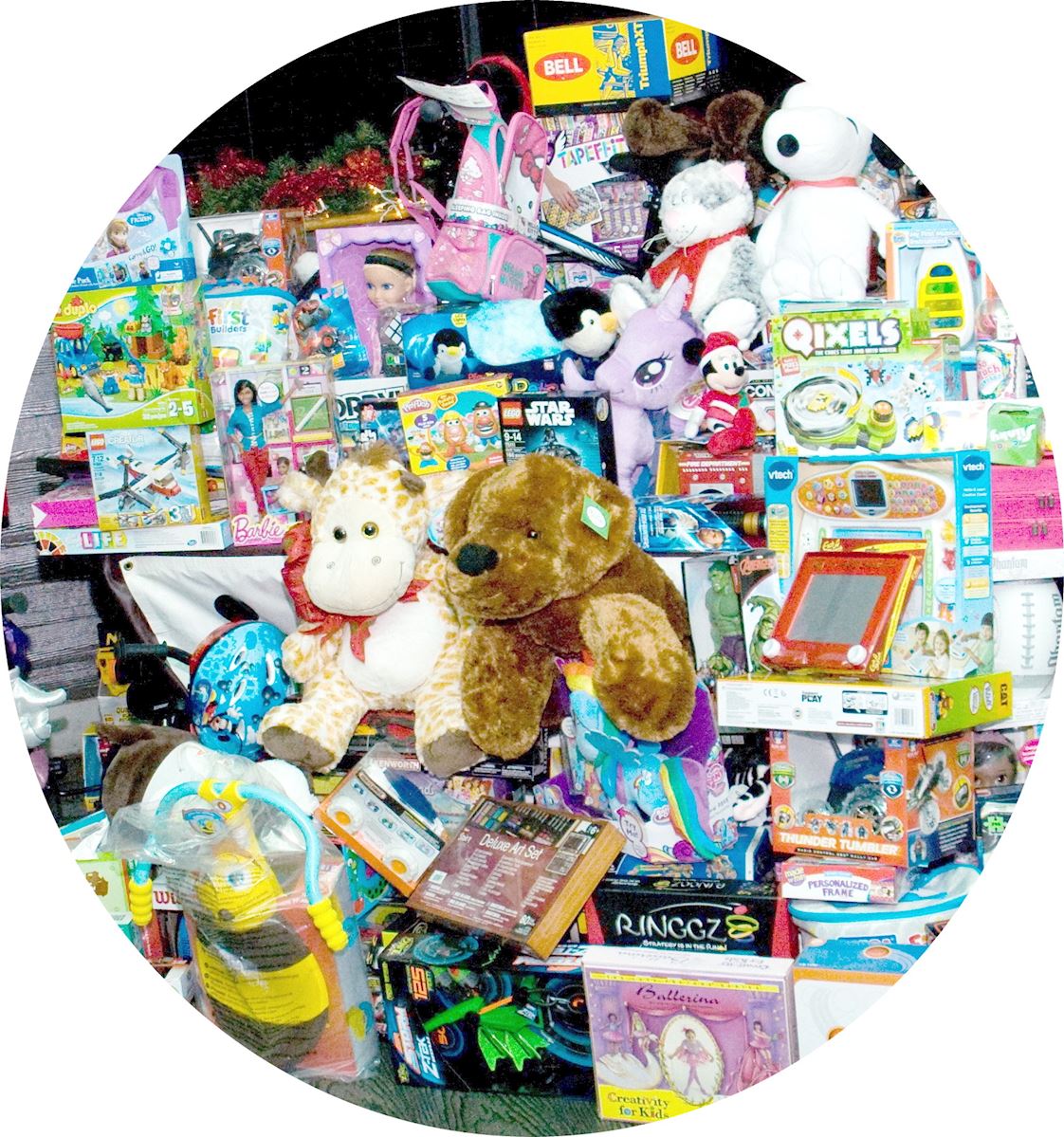 Please note, we are unable to accept any clothing, food, scooters, and bikes.
We ONLY accept NEW UNWRAPPED items! Check out items HERE or use the list below.
Infants: Educational toys, musical crib mobiles, interactive crib toys, rattles, stack towers, ALASOU Baby Truck Car Toy and Playmat, Baby Tummy Time Pillow, ONLY baby freindly stuffed animals.
Toddlers: Educational toys, Duplo®/Mega blocks, LeapFrog®, train sets, Playmobile®, musical toys, dolls of all colors (no barbies), anything Disney, Crayola Paw Patrol Coloring Book with Stickers, Gift for Kids, soccer balls, balls, Tonka trucks, 80 Words Self-Correcting Spelling Puzzles, Double-Sided Three and Four Letter Words with Matching Images, Perfect for Preschool Learning, Matching Letter Game for Kids, 2 in 1 Educational Toys Alphabet Spelling & Reading, Number & Color Recognition
BOOKS for all children 0-4 years old in English and Spanish:
- Bilingual in Spanish and English: David el Dinosaurio Hace Nuevos Amigos: Libro en Español e Inglés para Niños de 2 a 7 Años | Cuentos Infantiles ... Story for Kids Ages 2-7 (Spanish Edition)
- The Feelings Book / El libro de los sentimientos (Spanish and English Edition)
- I Need a Hug / Necesito un abrazo (Bilingual) (Bilingual edition) (Spanish Edition)
- The Snail and the Whale by Julia Donaldson, Axel Scheffler (Illustrator)
- I'm Australian Too by Mem Fox, RONOJOY GHOSH (Illustrator)
- Respect by Aunty Fay Muir & Sue Lawson. Illustrated by Lisa Kennedy
- Family by Aunty Fay Muir & Sue Lawson. Illustrated by Jasmine Seymour
- Wombat by Philip Bunting
- Not Cute by Philip Bunting
- Busy beaks by Sarah Allen
- I see, I see by Robert Henderson
- Young Engineers by Andrew King. Illustrated by Benjamin Johnston
- No Place for an Octopus by Claire Zorn