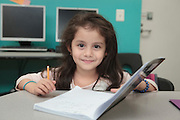 RAISE YOUR HAND and Help Children Succeed by Donating Your Time and Talents
The past two years have emphasized the need for social interaction and community support, especially for the youth in our city. In addition to transitioning to and then away from online school, our youth have had to work through separation from friends and family, health anxieties, caring for younger siblings, and more. And while our youth continue to grow in resiliency and creativity, many students in our community still need extra support both academically and socially. Nationally, one in three people are growing up without this extra support outside of their family (https://www.mentoring.org/mentoring-impact). One solution for both of these issues are community based tutoring and mentoring programs.
Just one hour a week will make a difference. "It was incredibly gratifying to watch a child learn to read, to know that I helped a child master a skill that would serve him his entire life. Tutoring with the Alexandria Tutoring Consortium has been one of the single most meaningful experiences of my adult life," a Cora Kelly tutor said.
Click HERE to view opportunities.
Here are some more benefits of mentoring and tutoring for the child (and the adult):
Tutors work with students at all grade levels to strengthen reading, math, or other academic skills; help with homework; and share knowledge and expertise. Most programs provide training and resources to support tutors. Programs request that tutors commit to a regular schedule and are available for one school year.
The Alexandria Mentoring Partnership is a collaboration of mentoring program leaders working to recruit volunteer adult mentors and ensure best practices in mentoring. Click HERE to learn about a variety of programs and complete an interest form. Mentor One Child. Change Two Lives!
As the saying goes, "It takes a village to raise a child." Right now, our children need you to be part of their village. And, you may find that your village is richer for helping a child.
Thank you Helen Morris, Board Chair, Alexandria Seaport Foundation and Rachel Schilling, Write to Read for your support writing this piece.