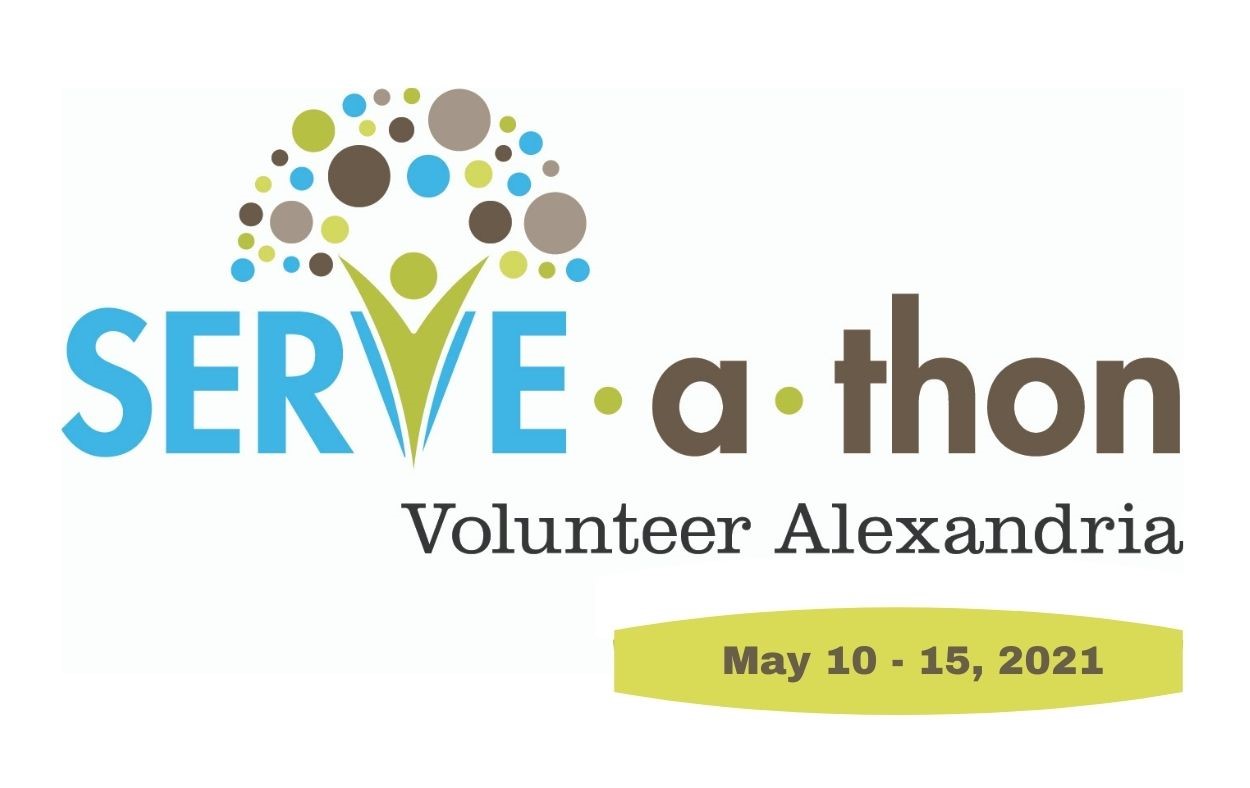 Volunteerism is a powerful force for solving community problems - a creative use of human resources that is essential for a healthy, productive, and engaged society.
In a pandemic-free year, SERVE-a-thon would bring together hundreds of volunteers to complete 20+ service projects. This year, between May 10th and 15th, thanks to our sponsor Harris Teeter, SERVE-a-thon is offering a variety of opportunities where volunteers can safely make a big difference in our city.
Register as a team, or as an individual, for DIY projects that can be done together via Zoom, in your office, at home, or outdoors. Limited outdoor projects are available for small groups of 12. "Thank you so much! We appreciate the opportunity to serve in this way!" Veronica Floyd, Community Outreach Manager, NRL Federal Credit Union
How does SERVE-a-thon work?
- Form a team! Identify a team captain, recruit team members, register the team online, and distribute all project details/materials. TEAM REGISTRATION LINK. PLEASE NOTE, YOU MUST REGISTER FOR MAY 10TH BUT IT DOESN'T MEAN YOU HAVE TO PARTICIPATE ON MAY 10TH! PICK ANY DATE THROUGH MAY 15TH!
- Each team pays a flat fee of $350. You will receive 10 DIY kits with instructions or an outdoor activity for up to 10 people. Each team will receive name recognition on the Volunteer Alexandria website and in our monthly newsletter.
- Additional DIY kits can be purchased for $20 while supplies last.
- Individuals are welcomed! For a flat fee of $25, you will receive a DIY kit or you select a day for an outdoor project. REGISTRATION LINK FOR INDIVIDUALS PLEASE NOTE, YOU MUST REGISTER FOR MAY 10TH BUT IT DOESN'T MEAN YOU HAVE TO PARTICIPATE ON MAY 10TH! PICK ANY DATE THROUGH MAY 15TH!
- All participants are encouraged to take photos and/or create short videos to post on FB, Instagram, and Twitter sharing their experience and tagging Volunteer Alexandria.
- All DIY projects should be dropped off or mailed by May 21st.
Who does this benefit? All kits will be donated to agencies serving individuals, families, and animals. DIY activities support people moving into their own space, people who serve others, animals in shelters, and people who you like to say thank you to. In addition, participating in SERVE-a-thon enables Volunteer Alexandria to continue our important work of mobilizing people to serve families and individuals in need. Your support enables us to coordinate, manage, and prepare volunteers to give their time and talent to local nonprofit agencies in need of human capital. This allows these nonprofits to focus on their missions of conquering Alexandria's great community challenges with the assistance of ready, willing, and able volunteers.
Thank you to our sponsor
---
Thanks to all of our 2019 event donors and volunteers, who enabled hundreds of people to volunteer four hours to brighten up the inside and outdoor spaces for people living in group homes and transitional housing, sort food for people in need, fix and paint storage sheds, paint and decorate a playroom for children, hang shelving, dig out plants with thorns and much more.
While working hard, the volunteers have some fun, too. "We dubbed Rachel the "Root Slayer" for how she attacked massive shrubs by the roots," says Team Captain Steve Frutos.
Thank you, Industrious Office, for hosting our after party! The 2019 Community Service Day was hosted by Volunteer Alexandria in partnership with the City of Alexandria