Find a volunteer opportunity
As the City of Alexandria actively prepares for the nation's 59th presidential inauguration on Wednesday, January 20, we must continue to keep ourselves safe during this time of change. As recommended by the City of Alexandria, state officials, and regional leaders, please observe the inauguration safely at home and not visit Washington, D.C. over the next week. For more information please visit The City of Alexandria by clicking HERE.

COVID-19 - Care for Community Supported by the Jen Walker Team Haga clic aquí para español
Organizations still heavily rely on volunteers and in order to honor our commitment to support you, a Care for Community Page was created to list current volunteer opportunities and in-kind needs. Volunteer Alexandria has mobilized more than 9,000 volunteers contributing over 14,000 hours to respond to the pandemic. "Thank you for all of the fantastic work you do! Alexandria is a better place for it." Michelle Krocker, Executive Director, NVAHA
Volunteer Alexandria inspires and mobilizes people, six years and older, to volunteer for a stronger Alexandria community. Our Volunteers are a powerful force for solving community problems, and are essential for a healthy, productive, and engaged community.
Care for Community Donors - Thank you to the companies, foundations and the many individuals who have stepped up!
ACT for Alexandria | City of Alexandria | Points of Light Foundation | The Morris and Gwendolyn Cafritz Foundation | The Community Foundation of Northern Virginia
Caudron Megary Blackburn Wealth Management Group | Covanta | Leslie Thornton
Alexandria Toyota | anna jaeger photography, llc | Campaign Solutions | Commonwealth One Federal Credit Union | David Harris Thomas J. Fannon & Sons | Federal Professional Solutions | King Street Wireless | Leslie Platt | NAIOP Northern Virginia | Yes & Agency
Burke & Herbert Bank | Gay Introcaso | IDI Group Companies | John Marshall Bank | Robert Reese | Rose Gentile | Tech Painting Company The Seward Group | Tracey Mustacchio
In-kind Supporters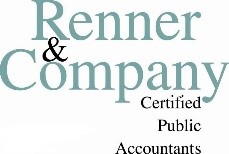 Affordable Signs & Banners | Alexandria Living Magazine | alxCommunity | Hudson Studio | The Zebra Press
Please wait...
Most activities are suspended due to COVID-19 but weren't updated
---
©2017 Volunteer Alexandria, an affiliate of the Global Network | All rights reserved