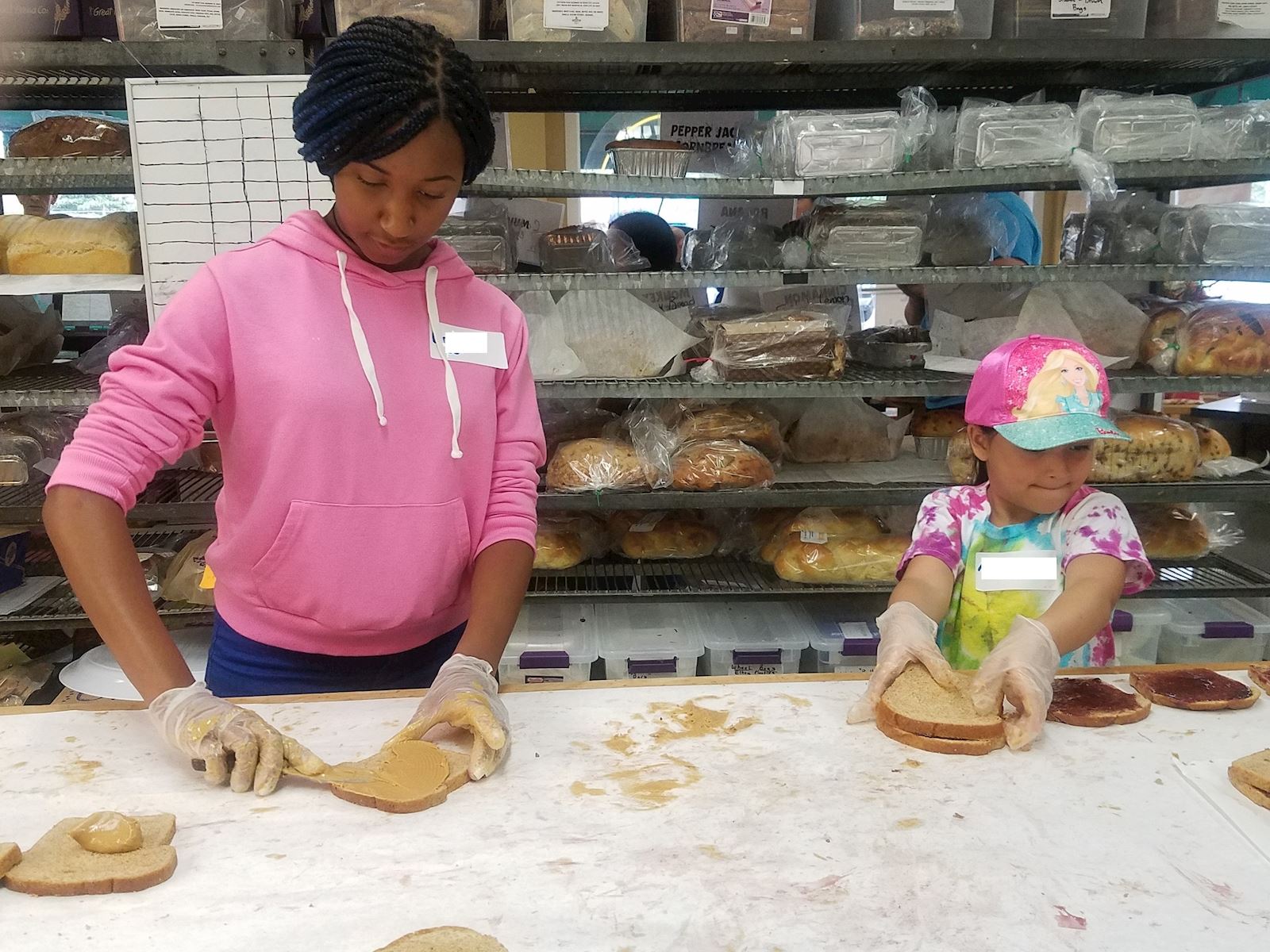 When school is out for most of the young people in Alexandria and summer is a time to relax, have fun and help others. Alexandria has a tremendous need for volunteers at a myriad of places around the city. Some tasks are short-term and only need a few hours of work while other volunteering projects are ongoing. Volunteer Alexandria, your local Resource for Volunteerism, is a one-stop shop to finding a great opportunity for all ages starting as young as 8 years old. Volunteers are needed to maintain our parks, assist with special events tasks, perform customer service duties, help with incoming donations, gardening, and tutor and mentor a child. Furthermore, summer is a great time to do an internship with a local nonprofit organization to learn about leadership, business, development, problem solving, and much more.

In addition to earn community service hours, volunteering has a lot of benefits for children and youth. Children and youth develop compassion as they learn the value of giving to others. They learn to recognize and appreciate the goodness in their own lives. Volunteering encourages children to do things they're good at, as well as things they want to learn about. Moving beyond their comfort zone and learning new skills encourages self-confidence. Furthermore, they discover their inner strengths and life skills when they volunteer. Teamwork, cooperation, tolerance and problem solving help them to cope with the daily challenges they encounter in their own lives. Volunteering provides an opportunity to meet a range of different people from totally different backgrounds, and to make new friends. It enhances their emotional development and fosters socializing and communication skills.

Children and youth learn what it means to be a valued member of a community. Growing into adulthood with a greater sense of social responsibility makes them more likely to volunteer throughout their lives. More importantly, volunteering in early age contributes to be the next generation of change makers! Why not start NOW and help others during your time off?
Learn more and see ongoing volunteer opportunities.
To learm more about our Breaks with Impact program, click here. Read about the youth Service Challenge below:
---
Breaks with Impact is a service-learning program in which middle and high school students learn more about issues facing their community and ways they can improve Alexandria. We provide youth the opportunity to develop a sense of community ownership and responsibility. As schools are closed, we present the following challenge for students, grades 6 through 12, who want to make an impact in their community:
Select an issue effecting your community or a nonprofit/government agency to help. Any effort, big or small, is welcomed.
Develop and implement a plan or project to help address the issue, raise awareness, or benefit an organization. You may do this individually OR as a group virtually. Examples include:
Addressing an issue (climate change, immigration, seniors, health, animals, social justice, adoption, education, hunger, etc.)
Raising awareness (create a video, poster campaign, or petition)
You may share what you did via video (at least 2 minutes), photos (no less than 4), poetry, music, art, dance, writing, crafts, painting, sculpture, etc. on social media (e.g. TikTok, Instagram, Facebook, YouTube or Twitter using #BWIChallenge).
Submit your piece and the Volunteer Photo Release Form to Volunteer Alexandria by Sunday, May 31 at 10pm and receive your Certificate of Service! Click here for the Volunteer Photo Release Form.