Breaks With Impact - Doing Good in the Neighborhood
Service learning program…in Alexandria! "It really opened my eyes about the problems in Alexandria," says a program attendee after her three-day experience.
Breaks with Impact (BWI) is a program for youth is focused on community engagement. Participants will learn more about social issues facing Alexandrians and how nonprofits address these issues, earning direct service hours and service learning hours.
Summer 2021 Information:
Half-day Program Dates: BWI participants will focus on a single topic and do a service-learning project with a local non-profit or agency. They are open to students in grades 6 through 12.
Wednesday, July 7 (Topic: TBD)
Thursday, July 8 (Topic: TBD)
Tuesday, July 13 (Topic: TBD)
Thursday, July 15 (Topic: TBD)
Tuesday, July 20 (Topic: TBD)
Thursday, July 22 (Topic: TBD)
Three-day Program Dates: BWI participants will learn how non-profits and public sector agencies make a difference in the City of Alexandria. Students would also have a chance to explore different career paths and bolster their leadership skills.
August 3 - 5 : Middle School students only
August 17 - 19: High School students only
Spring Break 2021 Program Summary:
On March 30, students learned how nonprofits work. On March 31, the youth volunteers removed invasive species and cleaned up Jones Point Park with the National Park Service, and on April 1, students learned about food insecurity and filled 268 bags of groceries at the ALIVE Food Warehouse.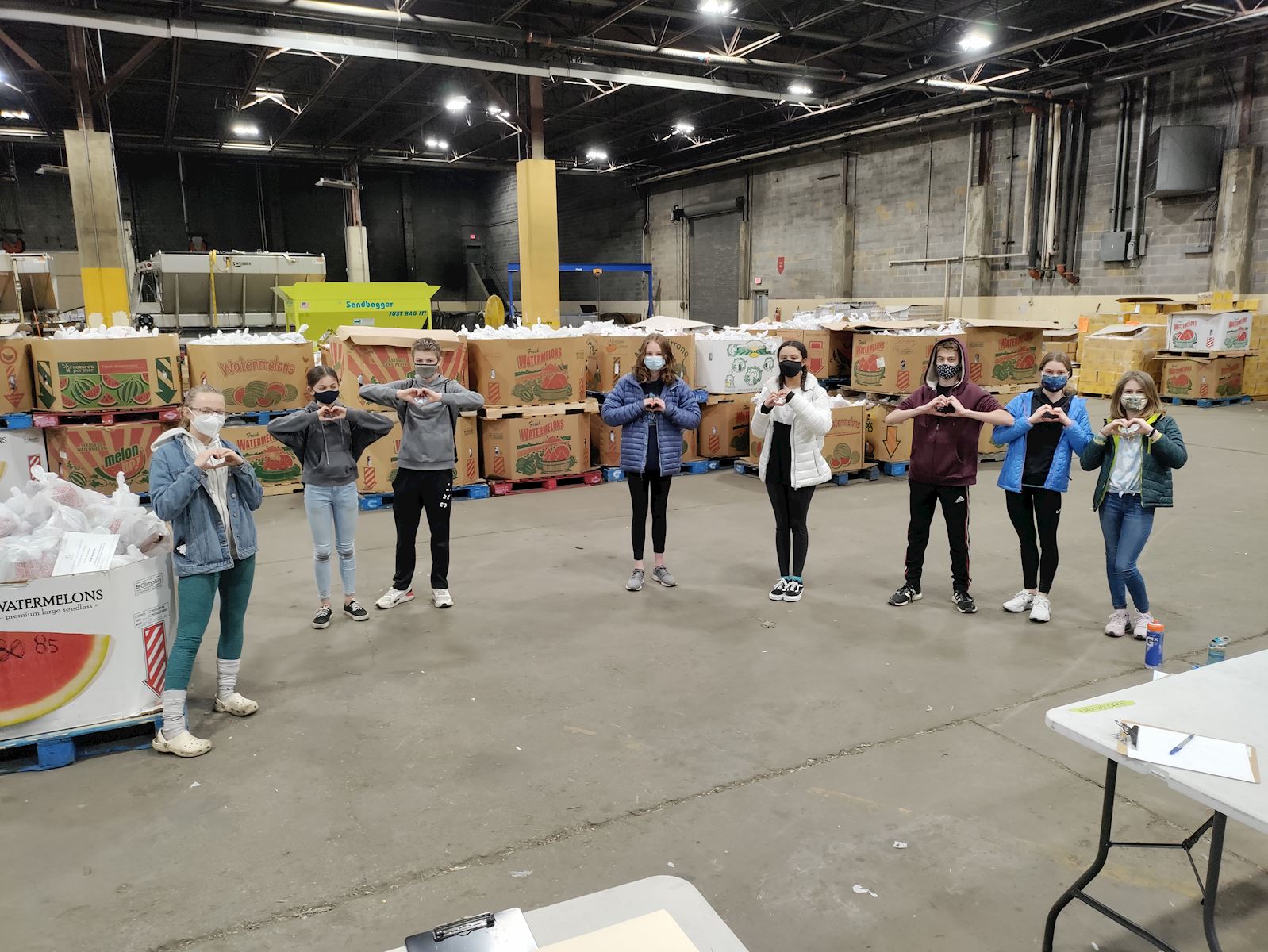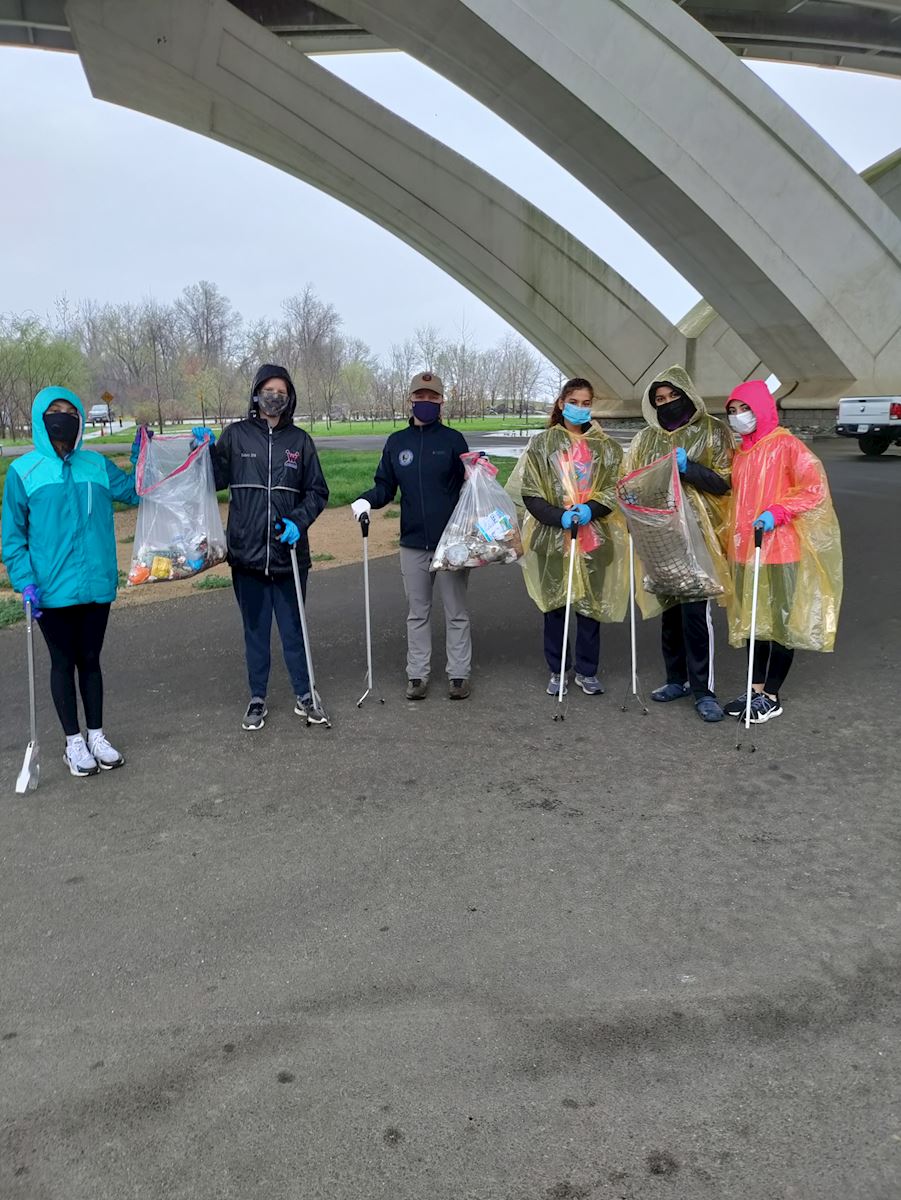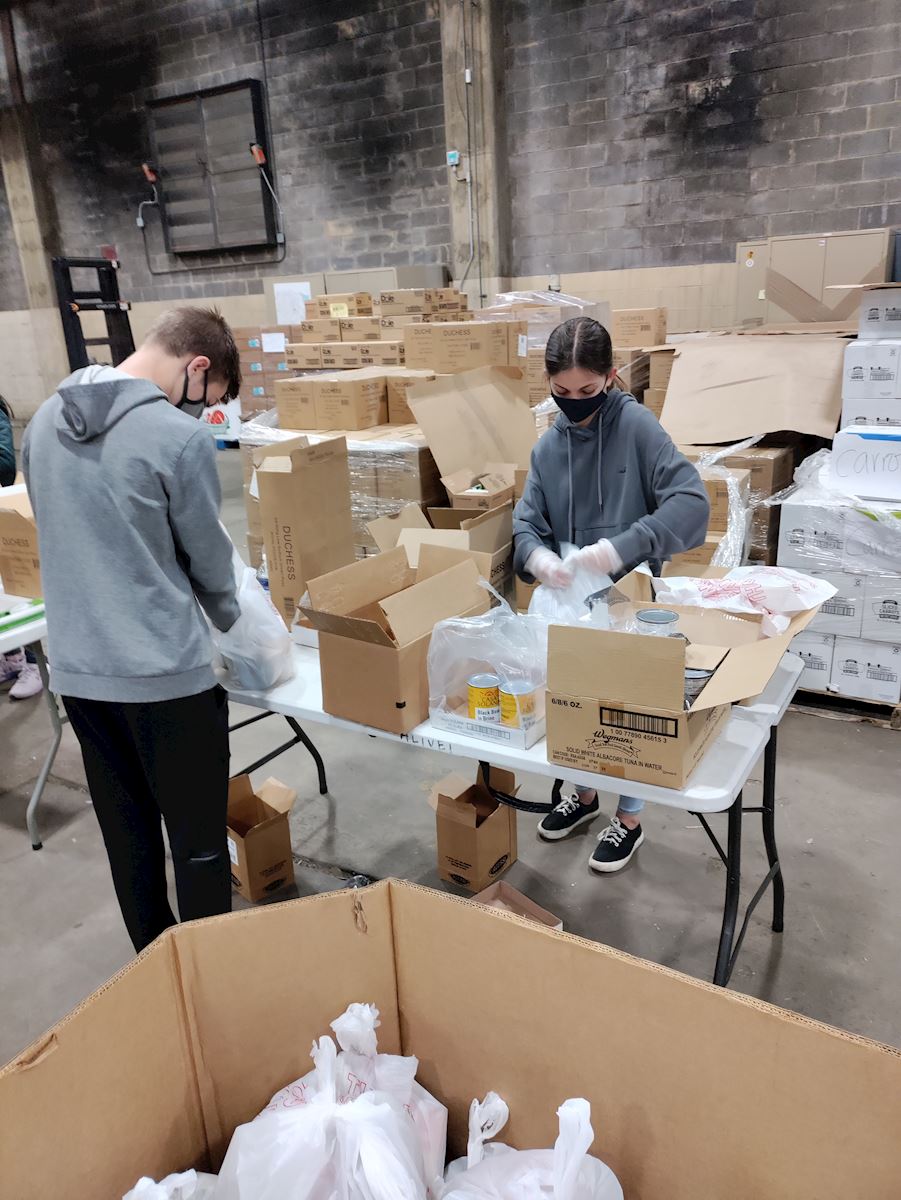 Spring/Summer 2020 Program Summary:
Volunteer Alexandria welcomed roughly 20 middle and high school students for the in-person Breaks with Impact (BWI) this August. Highlights from this year includes:
Bagging nearly 1000 masks and hand sanitizers for shelters and other non-profits

100 Groceries bagged for Alexandria food pantry

Collected 2 dozen bags of trash at 3 local parks

Cut invasive species from 10 trees

Created and distributed care packages for local residents hit hard by COVID-19

Wrote words of encouragement to transitional housing residents
One student said her "favorite part [was] when we handed out sandwiches. I loved this because we got to see the results of our work in real time." Another said that she "enjoyed meeting new people" and "being able to make a direct and positive impact on the community. I think this experience was very rewarding and I learned a lot."
Stay tuned for community projects throughout the school year. We are currently planning several activities for youth to serve their community and learn more about their city. Subscribe to the Youth & Family Newsletter for more information!

This program is partial grant funded throught the City of Alexandria's Fund for Human Services, and Cabot Creamery and many individuals like you.