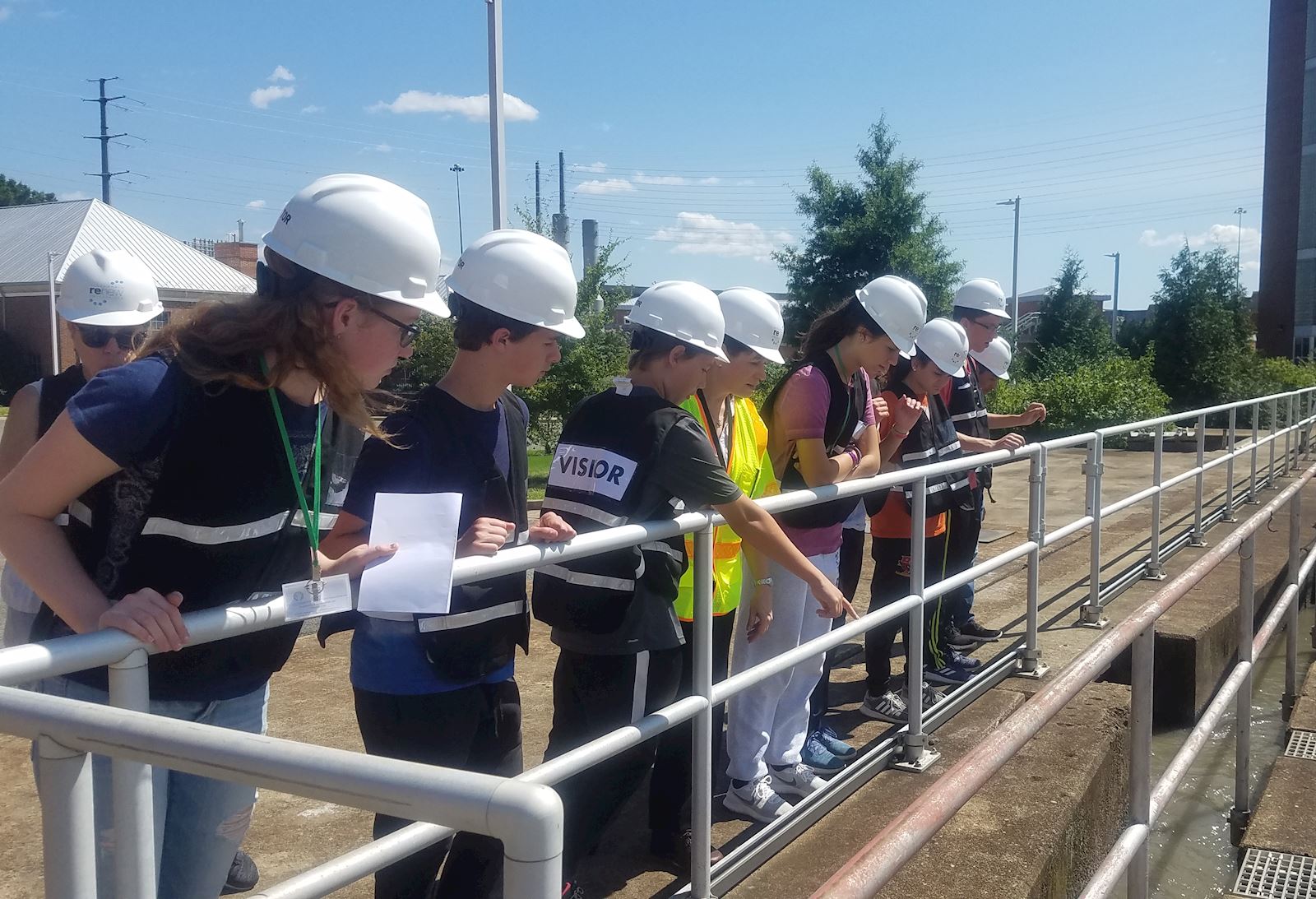 Breaks With Impact - Doing Good in the Neighborhood
Service learning program…in Alexandria! "It really opened my eyes about the problems in Alexandria," says a program attendee after her three-day experience.
Breaks with Impact (BWI) is a program for youth is focused on community engagement. Participants will learn more about social issues facing Alexandrians and how nonprofits address these issues, earning direct service hours and service learning hours. We use the P.A.R.E. model, which offers a structured approach to high-quality service-learning experiences, which include the key components of Preparation, Action, Reflection, and Evaluation. This allows students to be exposed to new realities that open their eyes and challenge what they thought they knew. We want students to notice their discomfort, discuss it within a supportive community, and finally consider how they might live their lives differently as a result of the experience.
Summer 2022 Information:
Save the dates for doing good in the neighborhood this summer!
Make a difference during our Breaks with Impact (BWI) program this summer. BWI is a chance for students - grades 6 through 12 - to learn about the issues facing their community and to do something about it. Participants will engage with non-profits, city agencies, and people from all walks of life as they earn service hours and explore career paths.
Day programs will be open to all students, grades 6 through 12, on (click link to register):
Three-day programs will occur in August:
August 2 - 4 for middle school students only (click here to register)
August 16 - 18 for high school students only (click here to register)
Donations are encouraged to support youth service activities throughout the summer. If you would like to donate, click HERE for more information. Thank you in advance for your support!
Spring Break 2022 Program Summary:
BWI participants visited the Office of Emergency Management to learn hands on safety techniques and how to assemble safety kit for emergencies. They also visited a food pantry and a warehouse. Students passed out groceries and food to local residents and prepared bags for upcoming food distributions with ALIVE. One participant said that it was "impactful to have such a hands on experience." Another student said "they liked handing out groceries directly to the people [and] talk to the people directly."
Summer 2021 Program Summary:
Volunteer Alexandria welcomed approximately 73 middle and high school students for the in-person Breaks with Impact (BWI) in July and August across 13 days. Highlights from this season includes:
Repaired and reconstructed a playground for a local shelter.

Over 100 Groceries bagged for Alexandria food pantry

Collected 2 dozen bags of trash at a couple of local parks

Cut invasive species from over a dozen trees

Packed 150 hygiene kits for a food distribution and filled over 30 backpacks with school supplies

Sorted donations at Friends of Guest House
One volunteer said they felt "encouraged to continue helping" after packing groceries at a food pantry. Another participant said she felt "good about what I did with my time." Students pitched in with environmental causes and repaired a previously unused playground for a local shelter. A participant said she "got to help out and make the [Alexandria] a better place [and] met new people. [He] felt great overall and hope to do even more" while another said they "enjoyed seeing the difference from start to finish on the playground."
Spring Break 2021 Program Summary:
On March 30, students learned how nonprofits work. On March 31, the youth volunteers removed invasive species and cleaned up Jones Point Park with the National Park Service, and on April 1, students learned about food insecurity and filled 268 bags of groceries at the ALIVE Food Warehouse.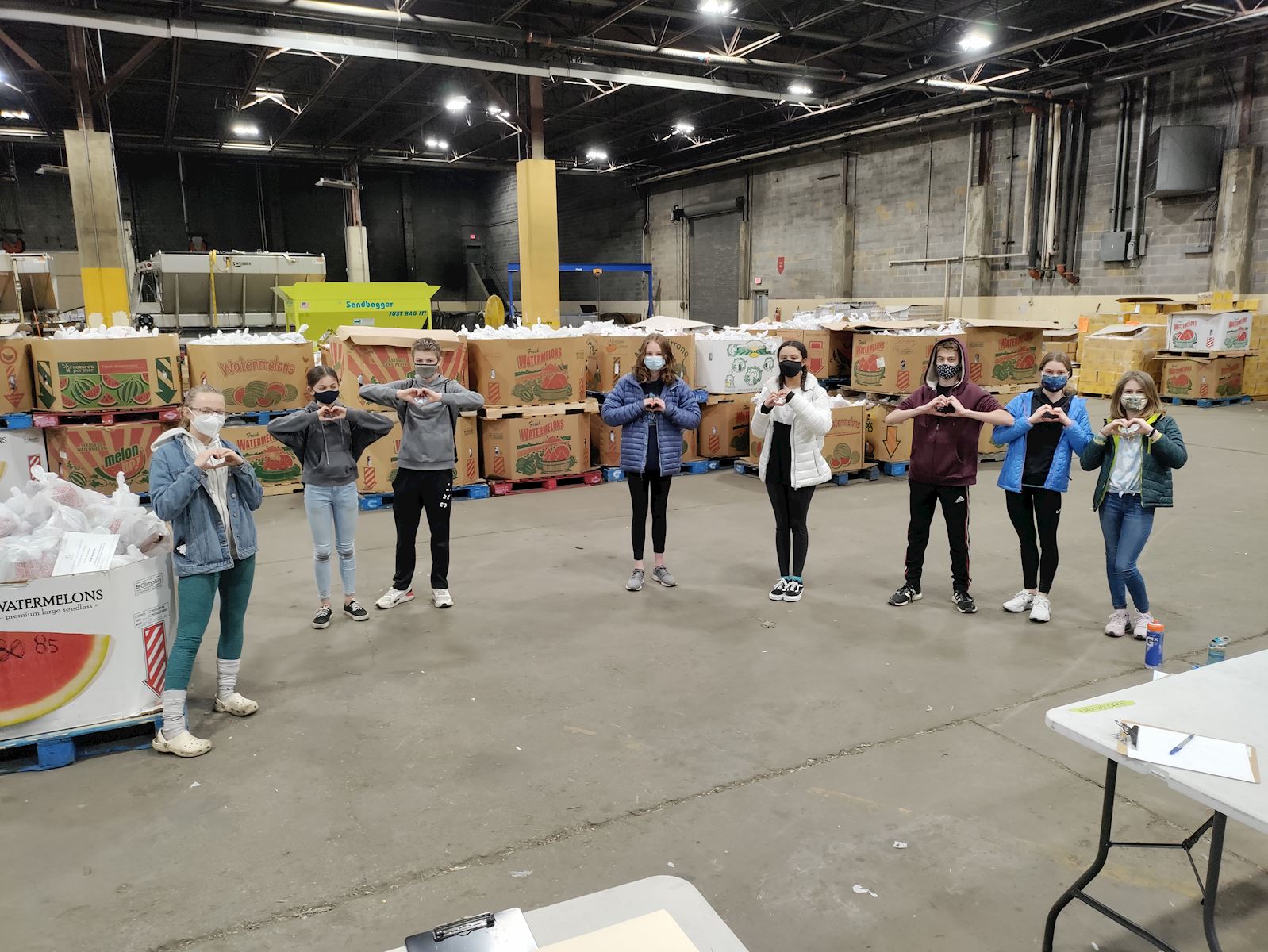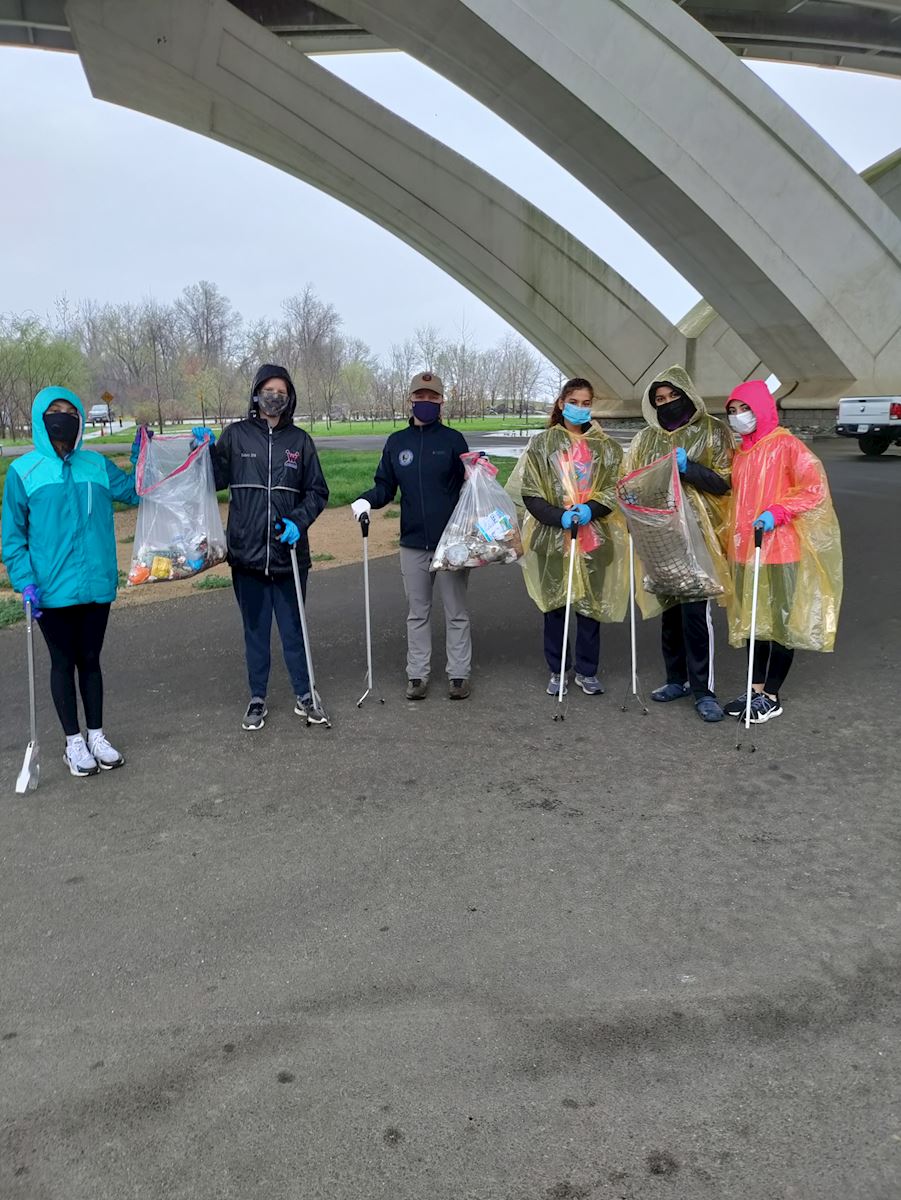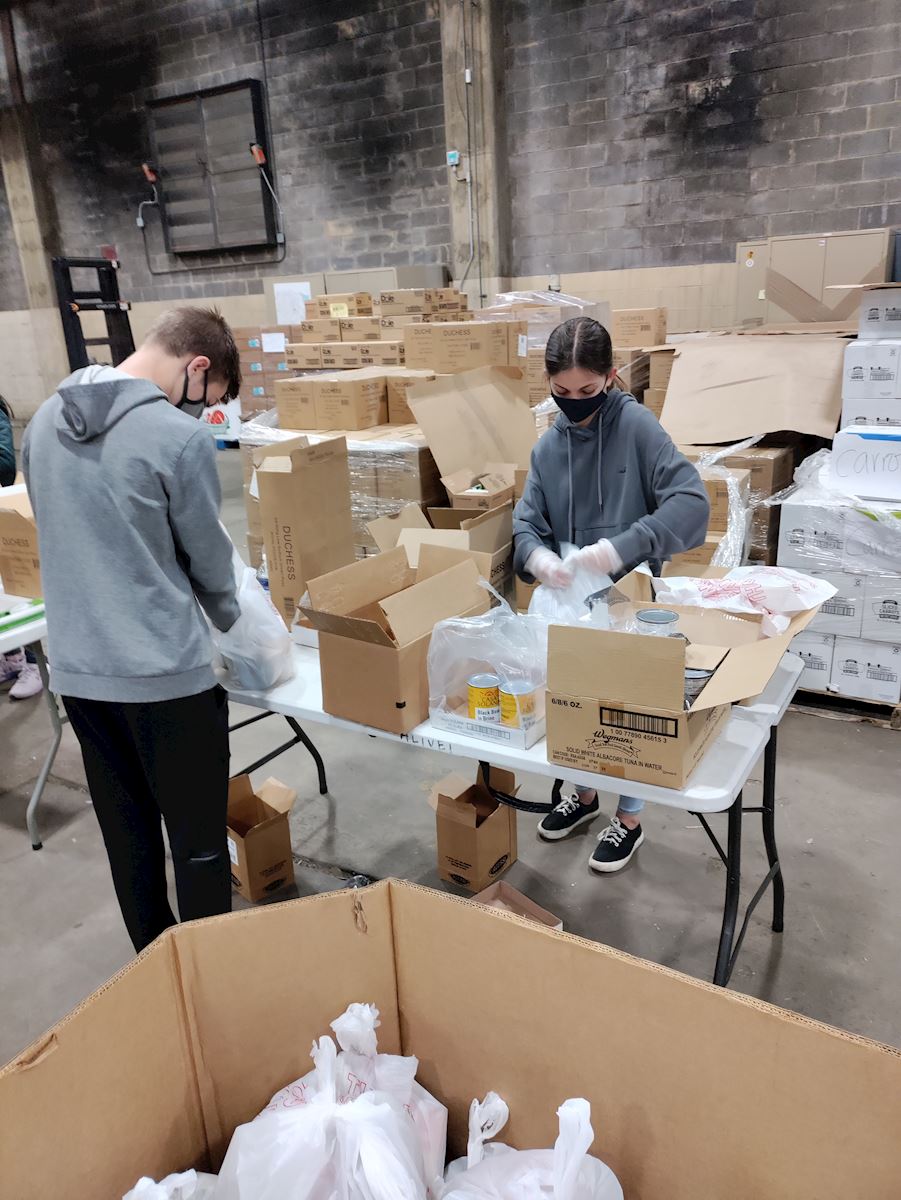 Stay tuned for community projects throughout the school year. We are currently planning several activities for youth to serve their community and learn more about their city. Subscribe to the Youth & Family Newsletter for more information!
This program is partial grant funded throught the City of Alexandria's Fund for Human Services, and Cabot Creamery and many individuals like you.