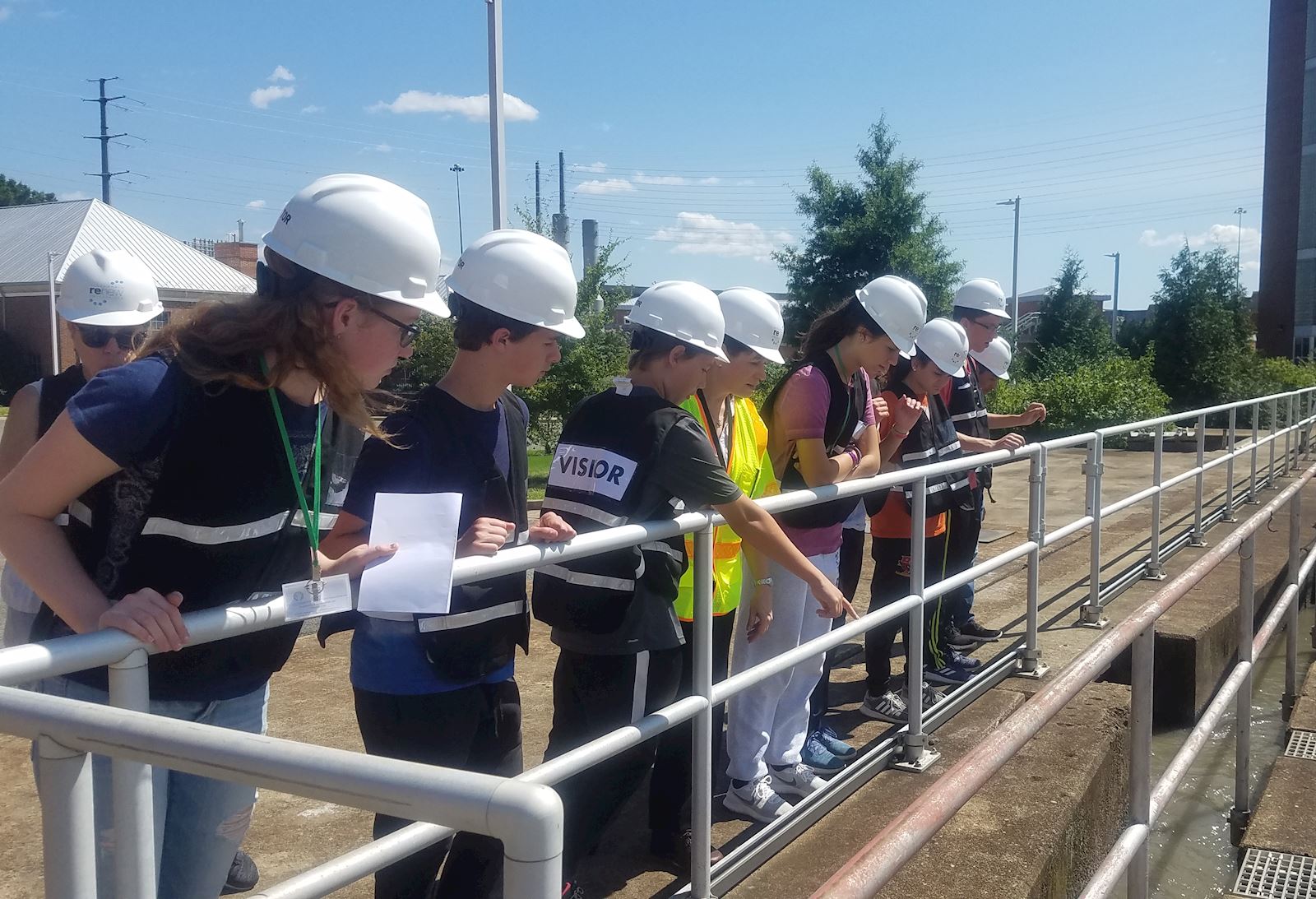 Breaks With Impact - Doing Good in the Neighborhood
Service learning program…in Alexandria! "It really opened my eyes about the problems in Alexandria," says a program attendee after her three-day experience.
Breaks with Impact (BWI) is a program for youth is focused on community engagement. Participants will learn more about social issues facing Alexandrians and how nonprofits address these issues, earning direct service hours and service learning hours. We use the P.A.R.E. model, which offers a structured approach to high-quality service-learning experiences, which include the key components of Preparation, Action, Reflection, and Evaluation. This allows students to be exposed to new realities that open their eyes and challenge what they thought they knew. We want students to notice their discomfort, discuss it within a supportive community, and finally consider how they might live their lives differently as a result of the experience.
Make a difference during our Breaks with Impact (BWI) program. BWI is a chance for students - grades 6 through 12 - to learn about the issues facing their community and to do something about it. Participants will engage with non-profits, city agencies, and people from all walks of life as they earn service hours and explore career paths.
Summer 2023 Tentative Dates are as follows:
July (half-day programming): click link to sign-up
Thursday, July 20: Volunteering with Seniors at a Senior Center (9 a.m. to 1:30 p.m.)
Tuesday, July 25: Volunteering at a home for returning citizens from incarceration
Thursday, July 27: Food Insecurity (Food Packing), host organization: ALIVE!
---
3 - Day Middle School Program (grades 6 - 8): August 1 - 3 (link to be posted soon)
3 - Day High School Program (grades 9 - 12): August 15 - 17 (link to be posted soon)
---
Spring 2023 Summary:
Twenty-two youth volunteers cultivated a garden for Community Lodgings, removed invasive species at Jones Point Park, prepared bags for future food distributions, and distributed groceries and lunch to people experiencing food insecurity. They also visited the ALIVE Food Hub, Friends of Guest House, and meet with the Sexual Assault Center staff.
Summer 2022 Summary:
We would like to thank the 53 youth volunteers who took time out of their schedule and volunteered this July and August. This summer, Breaks with Impact (BWI) volunteers did the following over 13 days:
Packed and distributed over 35 bags of groceries at a local food pantry.

Bagged 600 groceries for a monthly food distribution.

Mulched 315 feet of trail at Chinquapin Park.

Picked up 20 pounds of trash at 2 different parks in Alexandria.

Fed over 2 dozen people at Meade Memorial lunch program.

Created over 25 welcome baskets and letters to women returning from incarceration.

Restored a playground to make it clean and accessible for children.
Nearly 9 out of 10 participant said they feel more valued in the community after their participation. Here is what some BWI participants said about their experience:
"I feel like I've made a change in Alexandria; I also have learned so much.

"It made me feel good."

"Today was the most impactful day because we got to see firsthand and help out people who need our help. It was impactful to see how thankful they were towards all of us."

"

He had an exceptional experience and I'm so glad he got to be there. He told me it was one of the best things he's done this summer. Thanks for having young volunteers and all you do for our community (and ALIVE!)." - a Parent.
Donations are encouraged to support youth service activities throughout the summer. If you would like to donate, click HERE for more information. Thank you in advance for your support!
Summer 2021 Program Summary:
Volunteer Alexandria welcomed approximately 73 middle and high school students for the in-person Breaks with Impact (BWI) in July and August across 13 days. Highlights from this season includes:
Repaired and reconstructed a playground for a local shelter.

Over 100 Groceries bagged for Alexandria food pantry

Collected 2 dozen bags of trash at a couple of local parks

Cut invasive species from over a dozen trees

Packed 150 hygiene kits for a food distribution and filled over 30 backpacks with school supplies

Sorted donations at Friends of Guest House
One volunteer said they felt "encouraged to continue helping" after packing groceries at a food pantry. Another participant said she felt "good about what I did with my time." Students pitched in with environmental causes and repaired a previously unused playground for a local shelter. A participant said she "got to help out and make the [Alexandria] a better place [and] met new people. [He] felt great overall and hope to do even more" while another said they "enjoyed seeing the difference from start to finish on the playground."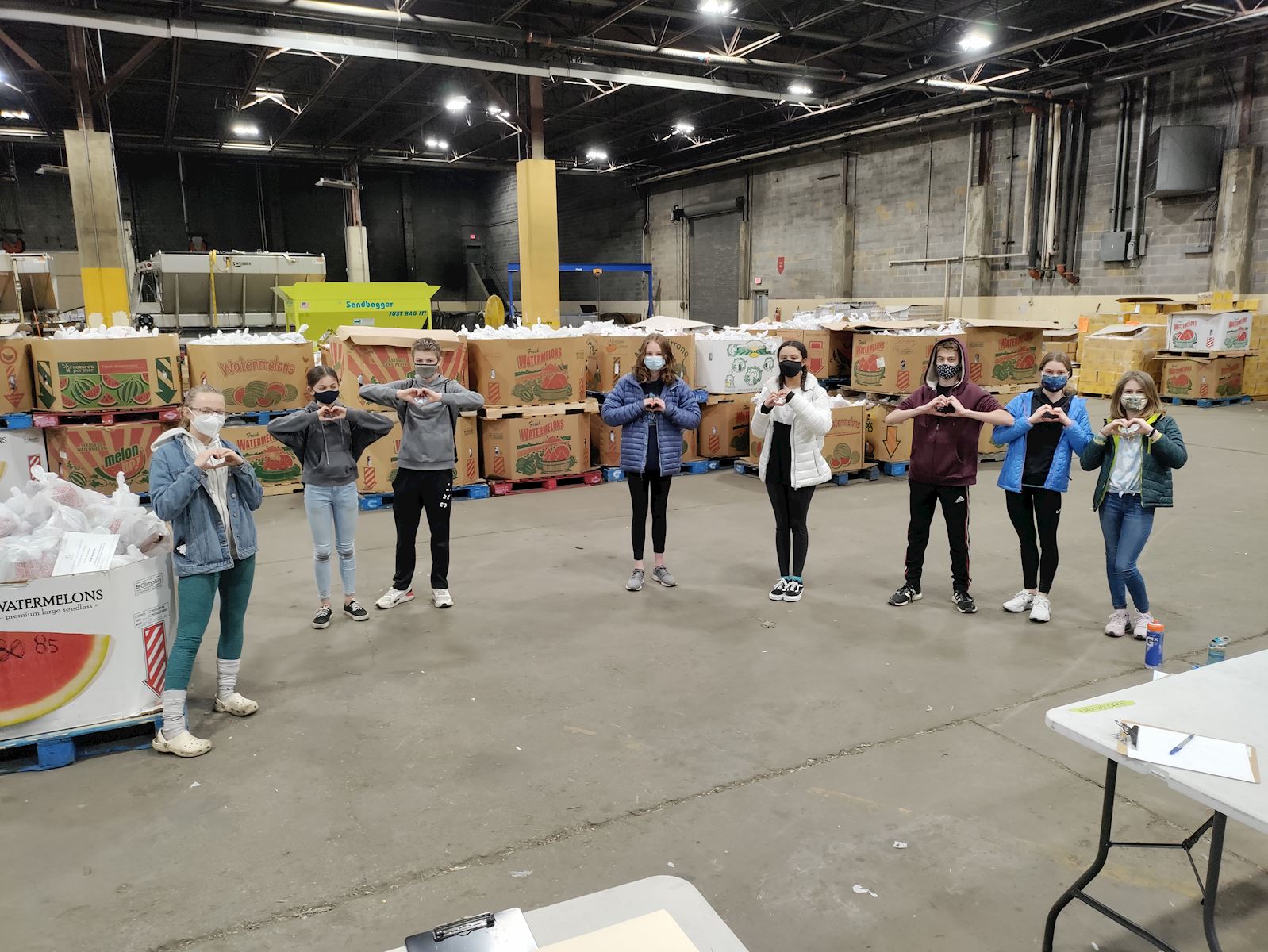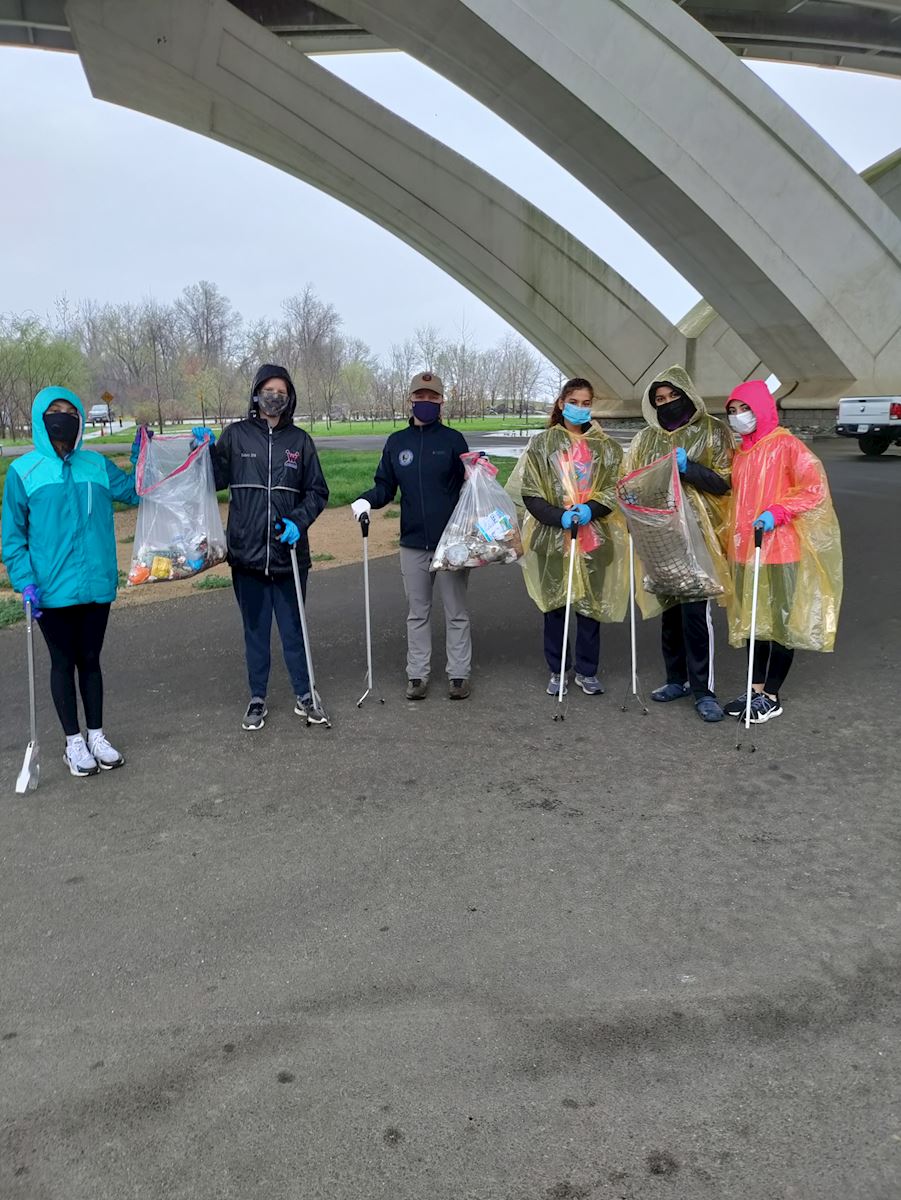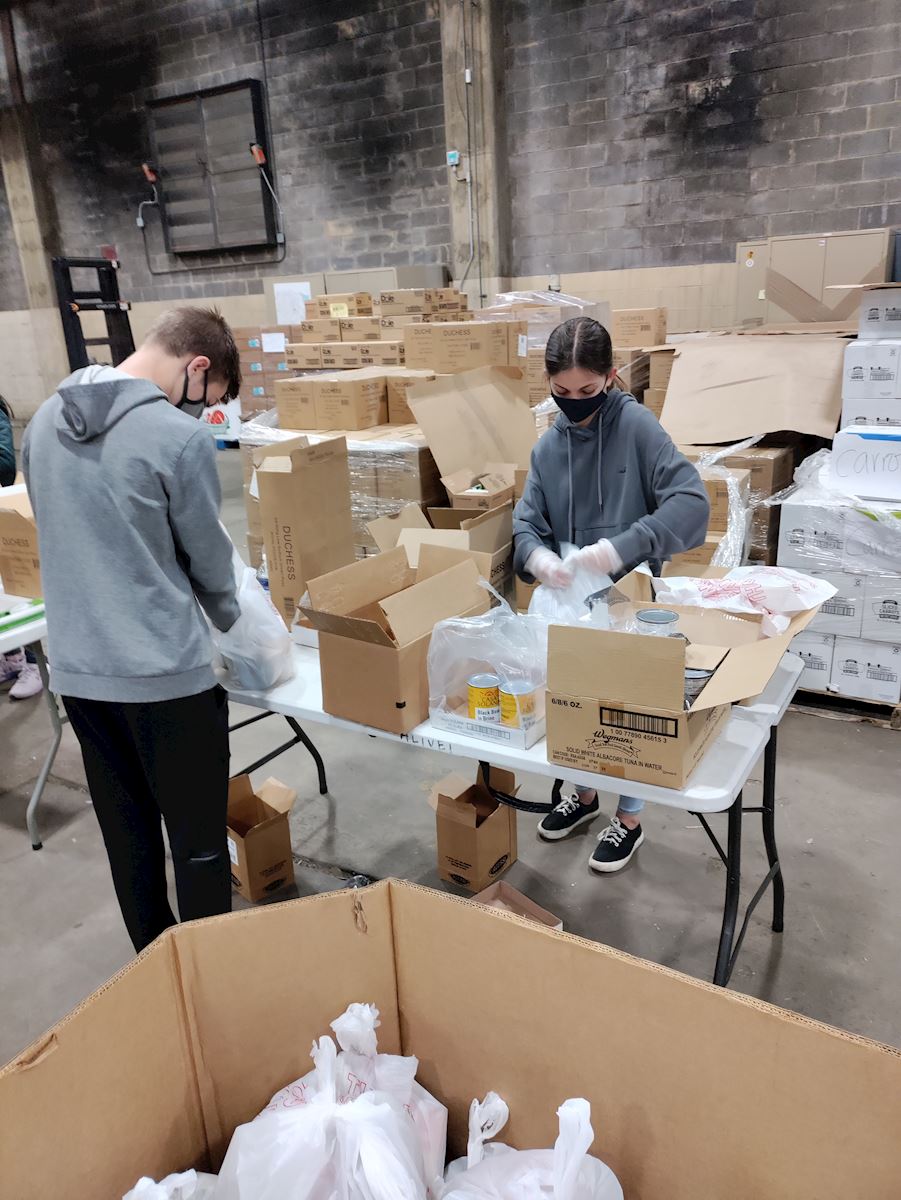 Stay tuned for community projects throughout the school year. We are currently planning several activities for youth to serve their community and learn more about their city. Subscribe to the Youth & Family Newsletter for more information!
This program is partial grant funded throught the City of Alexandria's Fund for Human Services, and Cabot Creamery and many individuals like you.