The 2019 Business Philanthropy Summit featured Dr. Tim Sands, President of Virginia Tech
As Mayor Wilson, said "here in Alexandria it is the synergy of city, business and philanthropy working together that helps us address the pressing issues such as: homelessness; hunger; sustainability. Philanthropy and volunteerism creates a stronger city."
Tackling our challenges requires collaboration, dedication and a healthy amount of ambition. And we believe that purpose-minded business and organizations play a crucial role in overcoming these challenges. Remember, with YOUR help, we like to double our volunteer efforts for 2020, from 14,000 to hours to 28,000 hours served bringing THREE QUARTER OF A MILLION DOLLARS worth in service to our community. Dr. Sands, who gave a very inspiring and engaging interview, stated that each year seem to get stronger because recruiting civic-minded students leads to additional recruitment of more people like them. Sands said that these students are very focused on making a difference. Visit www.VolunteerAlexandria.org to sign up to volunteer.
Read more in the Alexandria Living Magazine
To learn more about C.U.R.E. email cure.alexandria@gmail.com or visit https://communityunitedforrenewableenergy.com/
The Business Philanthropy Summit brings together business and government leaders to learn about the issues we are facing in our communities, as well as honor and celebrate positive change in our communities through philanthropy. The leaders amongst us, who are making a difference in the Alexandria area with corporate social responsibility programs and practices and policies around community service and charitable giving, will share how they are making a real difference and how easy it can could be for you and your company to do the same.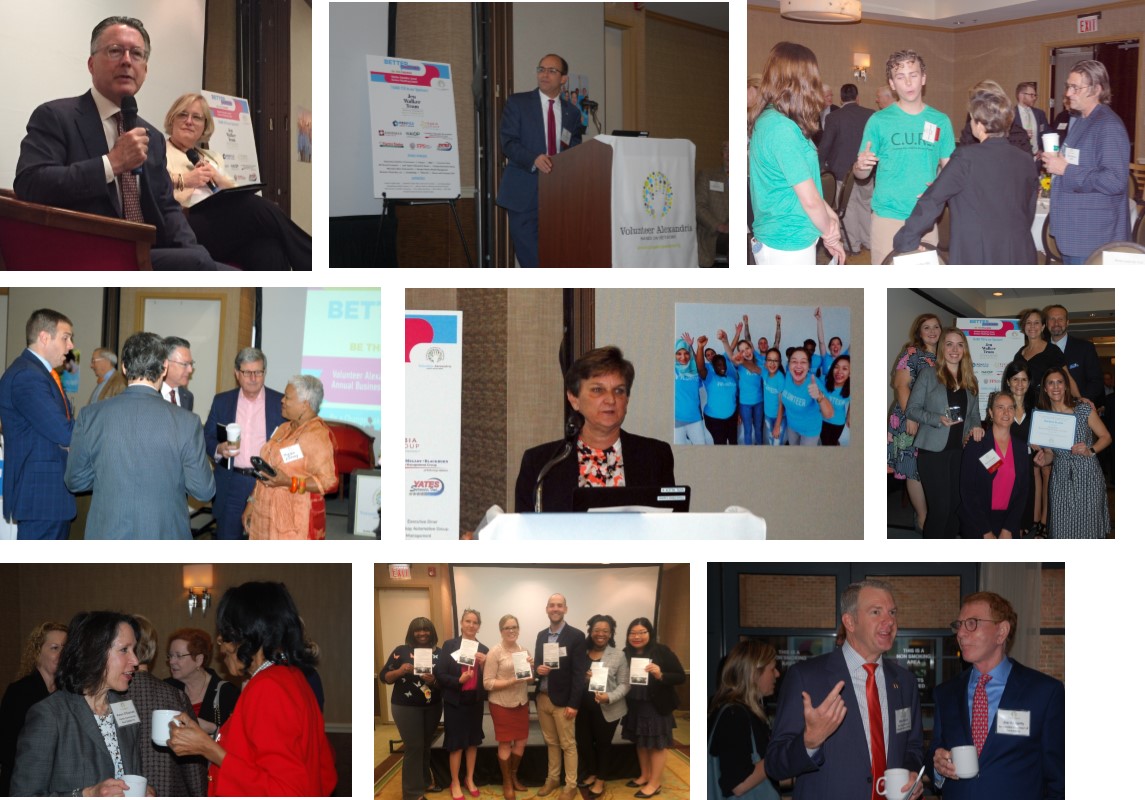 Thank you to our sponsors: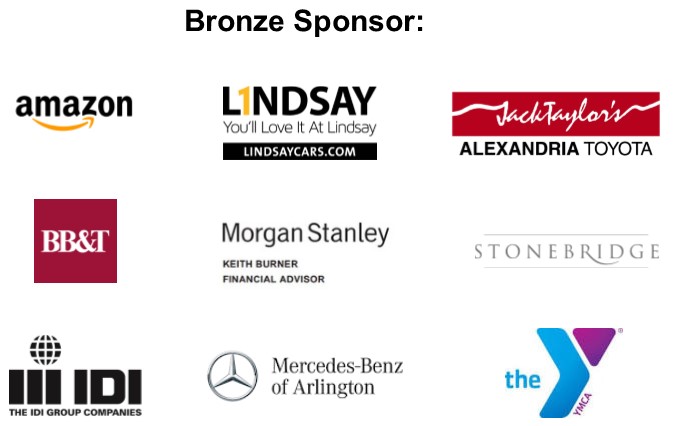 Thank you to our Pro-Bono Sponsors
Rubia Group is a woman-owned and led advertising, communications and fundraising counsel agency based in Alexandria, and focused on "Doing Good, While Doing Business®".
Woodpile Studios is a Woman Owned Small Business experienced in marketing, production management and brand identity for commercial and government organizations of any size, solving problems and achieving goals through consistent professional delivery.