Breaks With Impact (BWI) Frequently Asked Questions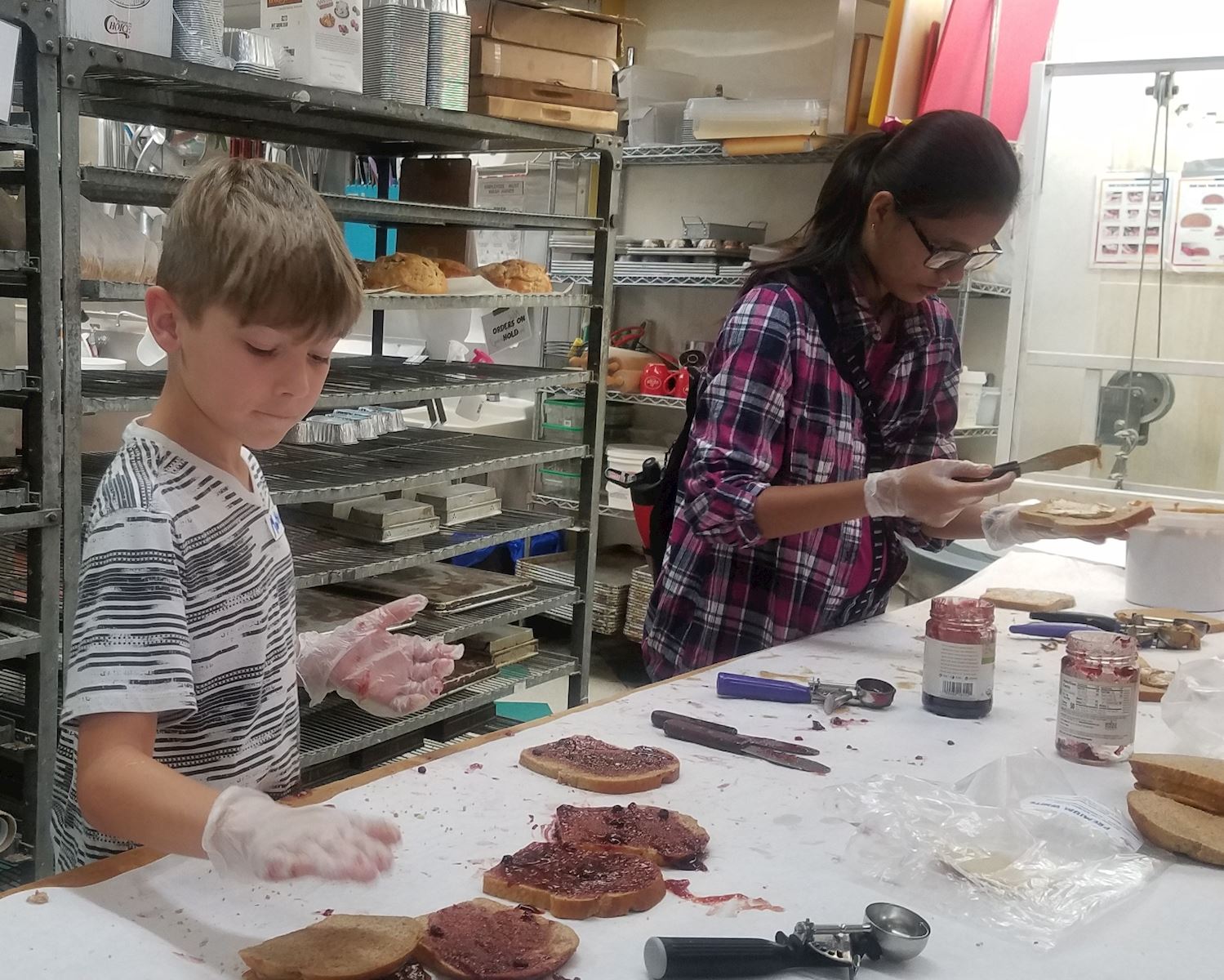 How do I sign-up?
Visit volunteeralexandria.org/bwi for dates, times, and to sign-up.
What will we do?
Participants will take part in discussions and activities to learn more about social issues facing Alexandrians. They will volunteer at locations in the city each day and hear from a speaker.
Will I receive service hours for participation?
The amount of direct service hours and service learning hours recieved will be based on the duration of each day-long program. For three day programs you will receive 12 direct service hours and 18 service learning hours. We are happy to complete service verification forms, please bring them with you.
What special precautions are you taking during the COVID-19 pandemic?
Thank you for trusting us to have your child participate in our service-learning program. We will take several safety measures in order to keep us all safe. Please ensure that your child is aware of these procedures and agrees to follow them:
- As a parent/guardian, you must agree and understand the inherent risks for your child to participate in this program.
- All students bring wear a face covering.
- There will be a mixture of inside and outside activities.
- Hand sanitizer will be available at all times.
- When inside, the students will be on a break outside for about 10-15 minutes every hour.
- Students not obeying with these rules will be expelled immediately from the program.
What about transportation?
We do not plan on using public transit for Spring 2022. During the summer, participants will be provided passes and use public transportation to get from location to location.
Will I be supervised?
Participants will be supervised by qualified adults the entirety of the program The adults undergo a background check and have extensive experience working with youth in secondary education. There will be a ratio of less than 10 youth to one adult for middle school programs and 12 youth to one adult for high school programs.
What do I need to bring?
Bring a small backpack, pen or pencil, and a water bottle. Less is more - you will be responsible for carrying everything you bring. Lunch will not be provided, per CDC reccommendations, and students are encouraged to bring their own food and snacks. Please let us know about dietary restrictions. If you need a signed service verification form, please bring it.
What do I wear?
Please wear appropriate clothing, keeping in mind the weather. Please plan on bringing a raincoat, hat or sunscreen as needed. Dressing in clothes that you don't mind getting dirty is good. Please wear appropriate clothing with the understanding that we are guests at the nonprofits where we will serve. Closed toe shoes are required.
Can I see a schedule?
Sample Schedule:
1:00 p.m. – Registration & Welcome
Afternoon: Examine the issues addressed by second service site, volunteer and reflection
Late afternoon: Service learning exercise or speaker & break
Farewell: Evaluation and final reflection
5:30 p.m.
Is the program residential?
No, the program hours vary by programming in the Spring. During the summer, the day's schedule may vary +/- 30 min and pick-up and drop off locations may vary each day. Students will receive the full schedule with specific times & drop off/pick up location.
Why is the cost different for City of Alexandria residents?
For Spring Break, the program will be free. The program is funded through a grant from the City of Alexandria. Funds can only be applied to students who live in the City of Alexandria.
Questions? Email the Program Manager at BWI@volunteeralexandria.org