Thank you for joining us at the Business Philanthropy Summit!
In 2017, over 200 people joined us to celebrate local philanthropy and talk about community needs. Thank you for being one of them! We hope you enjoyed the program, food and company as much as we did.

As Charlotte Hall from the Potomac Riverboat Company said: Become engaged in something that makes you feel good and makes you smile, something you can be proud of - make a difference in our community!
The theme for this year's summit was Invest in Your Community, and we would like to thank the following donors who made a commitment at the Summit to sponsor our programs during the upcoming year: IAP Worldwide Services, Inc., The LizLuke Team, Michelle Maiwurm, Peter Michel, and Minuteman Press of Alexandria.
Thank you Sponsors!
CAPITAL SPONSOR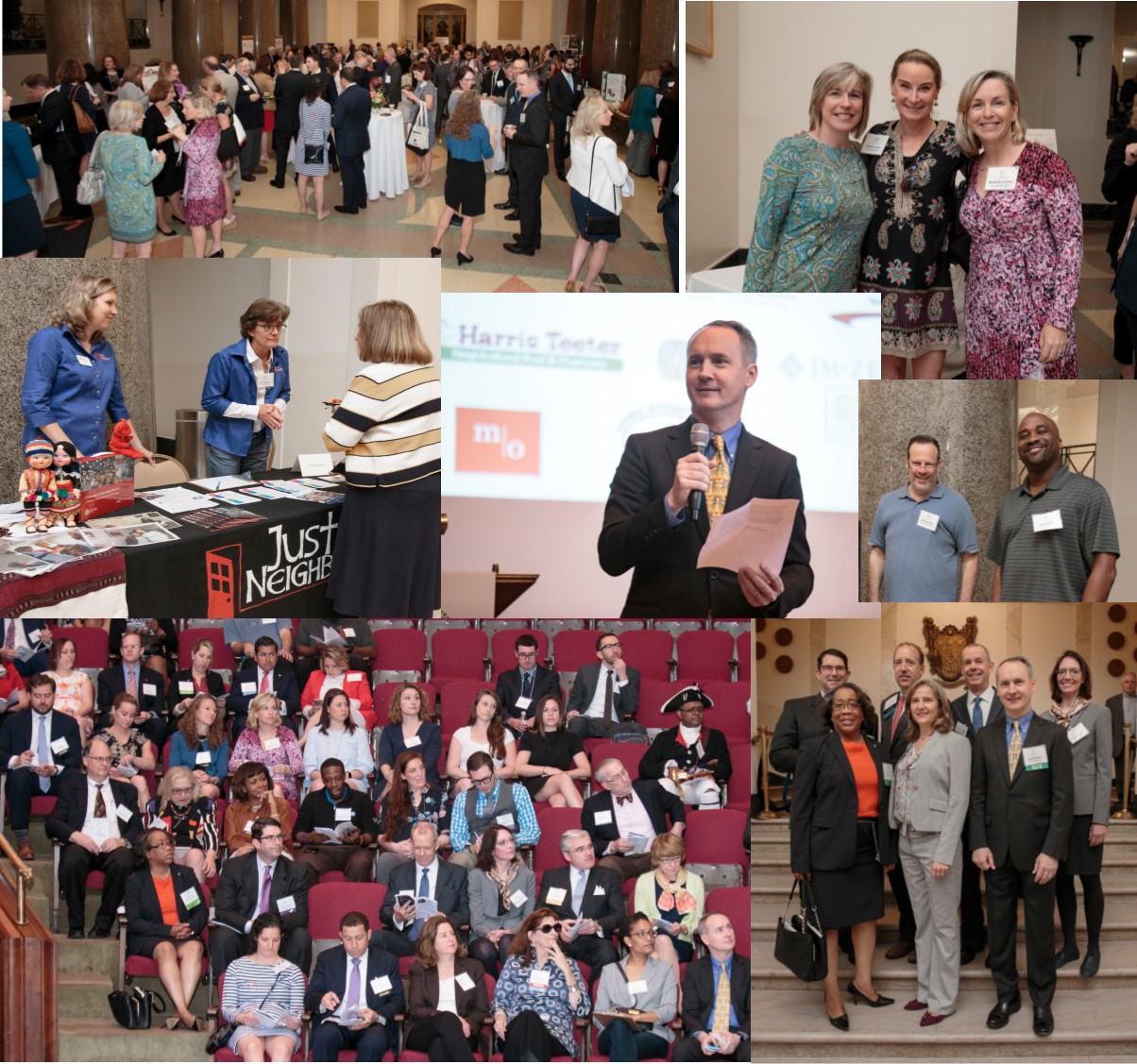 Potomac Riverboat Company

VENTURE SPONSORS
Alison & Bill Rausch
Carluccio's | CAS Riegler
Caudron Megary Blackburn Wealth Management Group of Wells Fargo Advisors
Four Points, LLC | Harris Teeter | Home Depot
JLL | JM Zell Partners/Alder Branch Realty
LCOR | MIKE OLLIVER

EQUITY SPONSORS
Abramson Properties | Dominion | EagleBank | Federal Professional Solutions
Frank Fannon-SunTrust Mortgage | IAP Worldwide Services
The IDI Group Companies | Inova Alexandria Hospital | Islamic Relief USA
Jack Taylor's Alexandria Toyota | King Street Wireless | LINK Strategic Partners
Mango Mike & Donna Anderson | Marjorie & Allen Lomax | M&T Bank
Mercedes-Benz of Alexandria | Northern Virginia NAIOP
Passport Automotive Group | PenFed Credit Union
Peter & Mary Jay Michel | Phillips Realty Capital | Renner & Company
Simpson Real Estate Services | StonebridgeCarras
Sweet Fire Donna's | Brightleaf & Cooper | Yates Corner

INVESTOR SPONSORS
American Physical Therapy Association | BB&T Bank | Burke & Herbert Bank
John Marshall Bank | Landmark Honda | Lindsay Automotive Group
Nikki & John Clifford | TechPainting
Supporters: Arban & Carosi | Emily & Brian Jones | Land, Carroll & Blair, PC
Stephanie Landrum | Val Hawkins
From all of us at Volunteer Alexandria - thank you! Your support make our programs possible. E-mail Marion with any questions or call 703-836-2176.